Unbelievably Simple Forex Trading System (w/o Indicators or NEWS)

Saturday, May 28, 2011 at 9:00 AM

-

Sunday, May 29, 2011 at 5:00 PM (Singapore Standard Time Singapore Time)
Event Details
 "Discover An Unbelievably Simple Yet
Powerful System To Forex Trading...
Most Beginner Can Start Profiting
From Trading Forex Within 6 Months
Of Learning The Secret To Simple Trading"
Experience Traders Can Start
Profiting From Trading
Without Any Indicators Or News!
If You Are A Forex Trader But
Not Getting The Results You Desire...
You Will Be Amaze With My trading System and Style!
!!! See Me Trade LIVE !!!
NO MORE HYPING
NO MORE Story-Telling 
to Waste Your Time
(& mine too)
But
2 Full Days Of
30% Trading Theories
&
70% Hands-On Session
Let Me Help You To Achieve
High Consistency and Certainty
in Forex Trading By Following
My Simple Trading System!
(Witness The Proof For Yourself) 
My Latest LIVE Trading Results (2010)
Week 21
 
Week 22
 
Week 23
Week 24
Explanation
With an account of Equity, say, USD10,000/- and
If 1 pip = USD10/- then the account would have grown by about 80% in just 1 month!
So is it so difficult to make 20% a month in the comfort of your own home & still left with abundance amount of time to spend with your love ones?!
---
What will be covered in my Course
Day 1
Know Your Trading Environment.
Looking At The Market In Perspective
Recognizing The Beginning Of A Trend
Advance Trend Setting
Day 2
Recognizing The Beginning Of A Range
Piecing All the Puzzles Together
Putting Learned Skills To The TEST
Introduction To Unbelievably Simple Strategy
Money Management Skills
Secret to take home on How To Become As Good As A Veteran Trader in 3 months!
---
Essence of This Course
Age Old Successful Secret Trading System
"Trading is suppose to be Simple" that was my first advice by a good friend who've much success in Trading told me when I started out trading 4 years ago. That's because there's always been a "Pattern" that keeps repeating itself even though the Market has always been Dynamic in nature! Let me show you how you can recognise that "Pattern".

No Indicators & No News Trading
No more Indicators or custom indicators! Indicators are mostly lagging in nature because they depend on past data to draw itself, hence explain why majority of the Traders who uses Indicators usually don't make a lot of money coz there're missing out the BIGGER Picture.
The market is form by the mass of human emotion but every human are very subjected to their feeling of Greed and Fear when comes to trading. Unless you know what the mass is feeling, else when the News is out, it may be your worst nightmare when your Stop Loss is not being filled!

Any Time Frame, Any Currency Pairs and Even Any Financial Market!
By the end of the course, you should be able to go into *Any Time Frame in Forex and *Any Currency Pairs. You might even find it applicable in other Financial Tools(e.g. Stocks & Shares, Option...etc) as proven by my students in the past!
(*Provided my instructions are followed diligently)
Hands-On Experience
Unlike most schools out there who hype a lot about their courses and/or spend a lot of YOUR time "Story Telling" instead of getting right to the topic. This course is more hands-on with few theories in between to make sure the experience stays with the students for the rest of their life.
We've all experience that during our school days, the only way to make a theory embedded into us is by Practical Lessons. This have proven even more true when it comes to any form of Trading. Only through experience can we learn. As such, I'm going to teach you a secret to gain that "Years" of experience within a very short time!
Small Class
Unlike most schools who have too many students during course days and 1 coach to go around, my course structure here is to reach out to as many OR, in fact, ALL my students. Hence, there's a limit to the number of students per class. This will ensure the quality of information pass down is at its max.
Create Your Own Strategies
You should be able to devise your own strategy to feed your trading style after you're done with this course. It is belief that even husband and wife share different life style, hence, everyone should have their own trading strategy to suit their trading style. As such, once you've discover that the market is always repeating itself in a certain manner, it will be possible for you to devise your own trading strategies.
---
Who Should Attend

Novice
Anyone who's serious about making money from the Largest Financial Market in the World!
Intermediate
Been to other schools but have yet to make any/much money.

Account performance is neither up nor down.

Who wants to know THE SECRET to identifying when is the beginning of a TREND or RANGE.
---
 What You Need
A Laptop (with WIFI)

Knows how to perform basic mathematic calculation.

Prepare a jacket (in case its too cold)
What some of my Students say...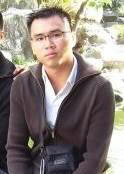 "Hi James,
Firstly, I would like to thank you in creating such a simple and yet effective strategy. In your 1 - 1 coaching, you have provided many pictures for clear explanation. You have shown great patient in making sure that your students learn what is needed to trade Forex. Once again, thank you for your teaching and guidance to me to trade for profit."

 - Raymond Toh (Civil Servant)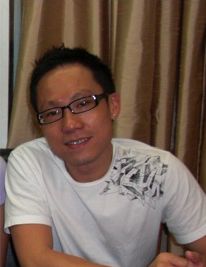 "I was a novice in Forex trading before I started my 1-to-1 coaching with James. Just like a student going for his tuition classes, I spent 12 weeks with James learning the fundamentals of Forex before James allowed me to proceed with trading on a demo account on my own.
Lessons with James have been focused. It was 1-to-1 mentoring and he will not move on to the next topic until he made sure that I've grasp the concept taught. In between lessons, he also promptly replied to my emails on questions that I had. He was always happy to share his knowledge on trading.
Overall, my time spent with James have been very rewarding as not only did he taught me the fundamentals, the mentality for a successful trader was inculcated as well."
 - Sean Phua (Engineer)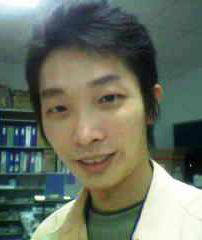 "I have been to courses about stocks and forex and they have one thing in common. They tend to hype about the accuracy of their system but failed to stress the importance of the fundamentals and the mentality that we should have when it comes to trading. And these are the very things that separate the winners from the losers in every class.
1 to 1 coaching with James has certainly benefited me with the fundamentals and mentality that are badly needed in order to be successful in trading. James has shown great patience and guidance in correcting every mistake that I made that brings me a huge step closer to my dreams.
 Thank you."
 - Alan Tan Hon Ee (Engineer)
Here's what you will get for the program: 
 

| | |
| --- | --- |
| | *Small Class Size HOT!!! |
| | Simple Proven Forex Trading System for NEW/Veteran traders alike! HOT!!! |
| | Access My Vault Of eBooks on FOREX (Over hundreds of collection) |
| | Trade In Any Currency Pairs HOT!!! |
| | Trade In Any Time Frame HOT!!! |
| | Trade In Most Financial Market |
| | No Need Any Indicator HOT!!! |
| | Hands On Experience |
| | Create Your Own Strategies HOT!!! |
| | No NEWS Trading HOT!!! |
| | 2 Days of My Dedicated Time To YOU!!! |
| | Continuous Update Even After Graduation |
| | Support through email/MSN/Skype After The Course. |
There're only LIMITED Seats Left
Grab Yours Now !!!
Home | Risk Disclosure | * Earnings Disclaimer
When & Where

Kembangan Plaza
18 Jalan Masjid
Singapore, Singapore 418944
Singapore

Saturday, May 28, 2011 at 9:00 AM

-

Sunday, May 29, 2011 at 5:00 PM (Singapore Standard Time Singapore Time)
Add to my calendar
Organizer
www.SgForexPRO.com
SgForexPRO.com was created by Mr. James Peh who have been trading Forex since 2007. 
He have been doing Full Time Forex ever since and beliefs that everyone can learn how to profit from the largest financial market in the World!
As a Forex Coach himself, he have discover an Unbelievably Simple Forex Trading System that can help beginner or advance traders alike to profit from the Trillioin Dollar market with up to 80% success rate. All these WITHOUT the use of Technical Indicators or Looking at the NEWS!
This Forex Coaching System has allow his students to NOT ONLY trade in Any Currency Pairs and Time Frame but also move on to other financial tools in the market (e.g. Stocks&Shares, Option...etc)
He beieves that a Real Trading Coach is not about how good he can Trade but how good his students are.
Join him and he'll demonstrate within 2 days how his students will gain confident in recognizing where the market is heading w/o News Or Indicators!
Unbelievably Simple Forex Trading System (w/o Indicators or NEWS)