Event Information
Refund Policy
Contact the organizer to request a refund.
Eventbrite's fee is nonrefundable.
Unapologetically Worthy Online Mini Course Your guide to becoming a worthy queen and an abundance super attractor.
About this Event
Ready to change your life?
What would it feel like if instead of Amazon, the Universe knocked on your door delivering all of your desires?
Wouldn't that be so much fun? Picture it, you get really clear on your desires and you know why you want it and how it will positively impact you and those around your life. And then a few days (these times, maybe weeks) later you have it, are it, you are living it! I know you are doing all the work…. You are journaling, meditating, listening to the podcasts, downloading freebies on a weekly basis, and yet, what you desire still isn't here. There is a missing piece in this magical life puzzle. That piece that no one tells you about, because acknowledging that you or they don't have it would make you feel less than, and you would have to put your walls down. So you keep pretending on the outside all is well. Yet, on the inside you know something is missing.
And that piece is feeling WORTHY
Not just like your usual morning affirmations where you look into the mirror and say, girl you are good.
That UNAPOLOGETIC WORTHY that comes from your core, your inner knowing that is unshakeable and unstoppable! That UNAPOLOGETIC part of you where you declare you are good enough and it makes you magnetic to all of your desires. When I realized that without this missing piece no amount of work will get you there, I knew I had to do this for you. I created something I desperately needed, but I just didn't know it was THIS. Inside you'll get access to the videos and worksheets that will let you spread those wings and fly!
Are you excited to be Unapologetically Worthy?
Inside this course you'll begin to master the WORTHY method:
W - What do I know to be true about myself?
O - Obstacles you have overcome?
R - Ready NOW to ... Do, Accept, or Change
T - Thankful for...?
H - Higher Self Connection, Alignment, and Relationship
Y - You deserve to Be/Do/Have what you desire because…
So this is my gift to YOU my love
You deserve this!
There's nobody out there who combines the years of coaching, breakthrough strategies and techniques, and massive understanding of YOUR journey for you like I've poured into this course. To dive into this mini course, and see your life change from the inside out, click the signup button, babe, and join us inside!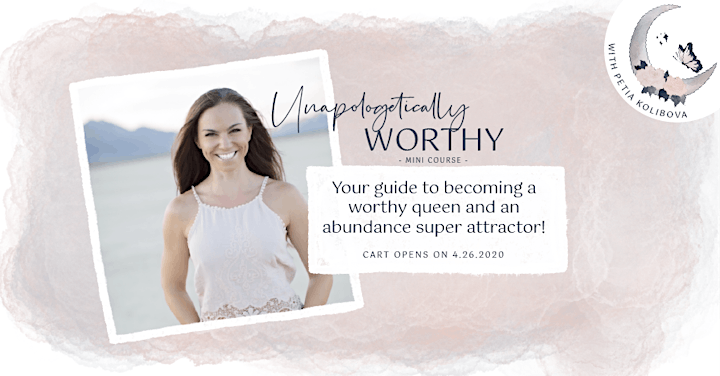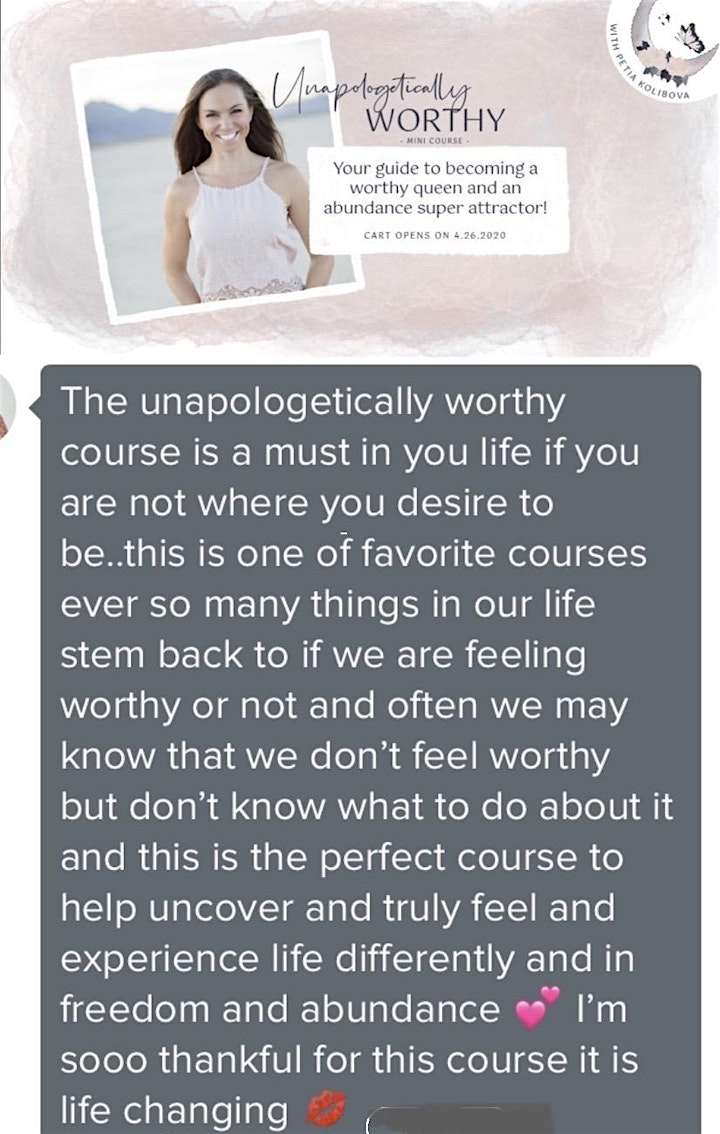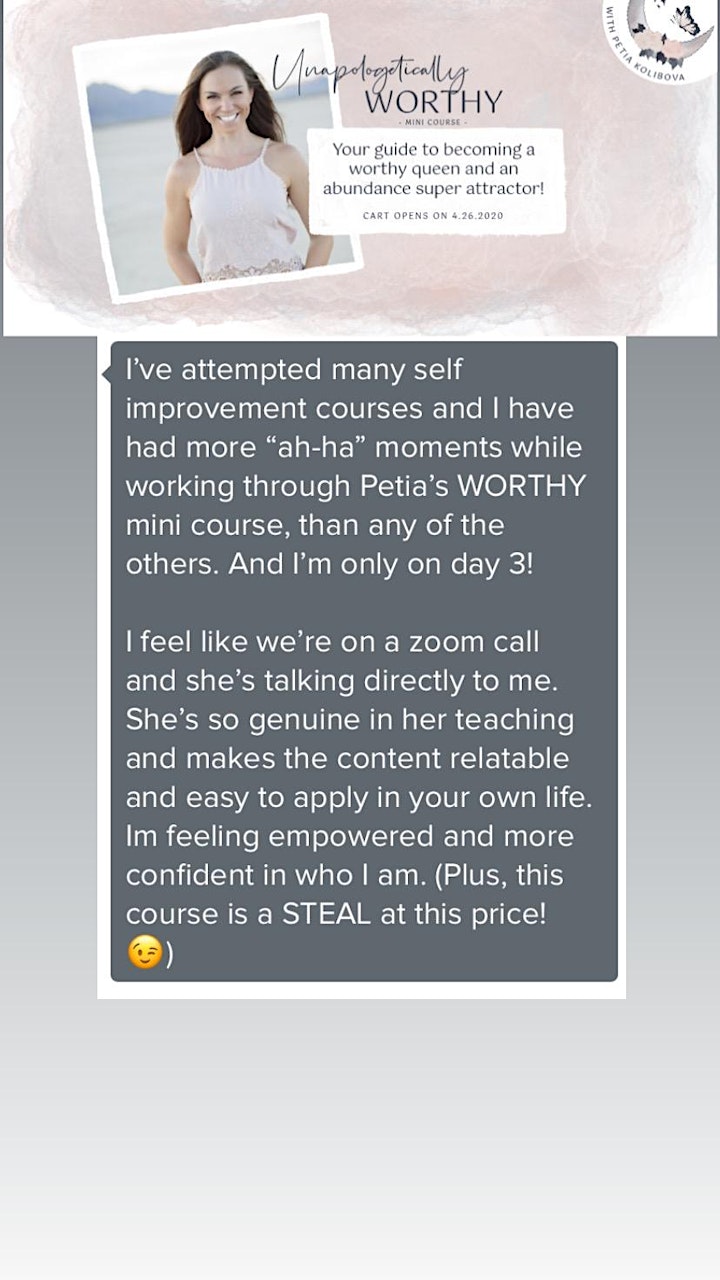 Date and Time
Location
Refund Policy
Contact the organizer to request a refund.
Eventbrite's fee is nonrefundable.