About this Event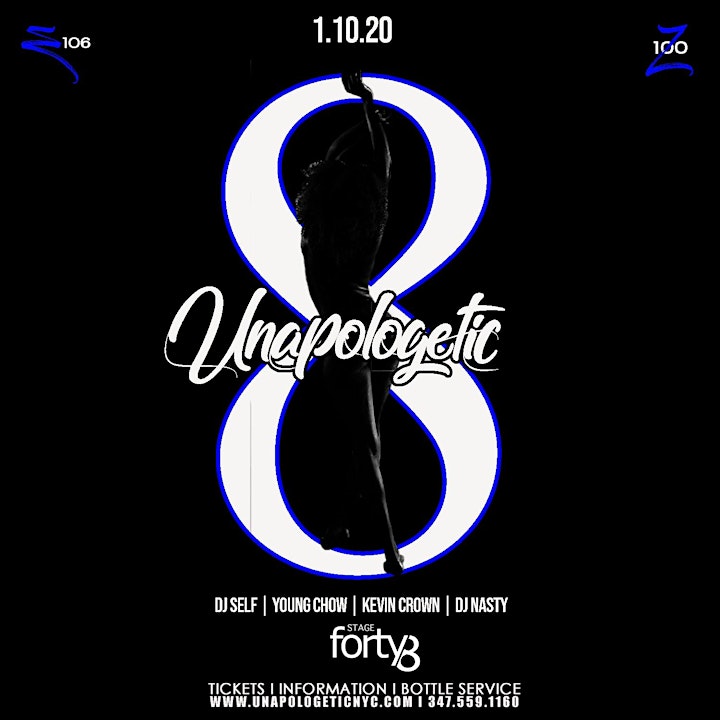 NO REGRETS FOR 2020
We entering a new decade with No Regrets!
Expect a Guaranteed Sell Out so Early Arrival is suggested.
SET OFF THE NEW YEAR WITH THE 8th ANNIVERSARY OF ONE OF THE MOST ANTICIPATED SPECIAL EVENTS IN THE TRI STATE!!!
Expect no less than the time of your life.
We gonna Live It Up with No Regrets!
#BEUNAPOLOGETIC #UnapologeticNYC #Unapologetic8 #NoRegrets #UnapologeticVIII #PBS106 #ZPB100
NEVER BEEN UNAPOLOGETIC? SEE PICTURES AND VIDEO FROM OUR PAST EVENTS!
VISIT & SIGN UP TODAY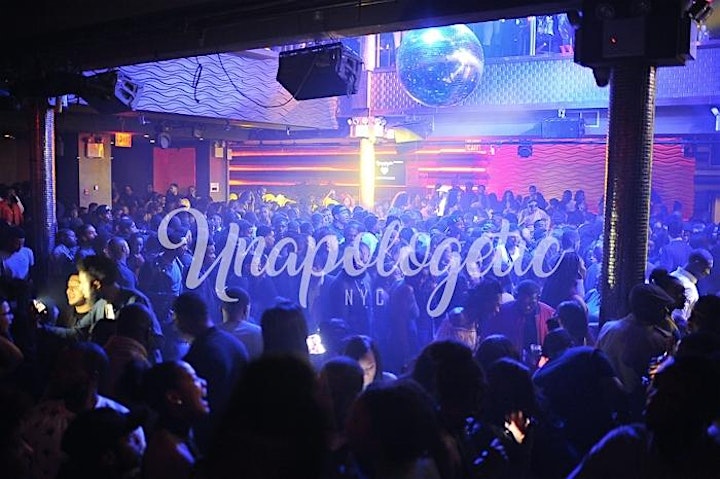 FRIDAY JANUARY 10th 2020
UNAPOLOGETIC 8:
NO REGRETS
DJ SELF | YOUNG CHOW
KEVIN CROWN | DJ NASTY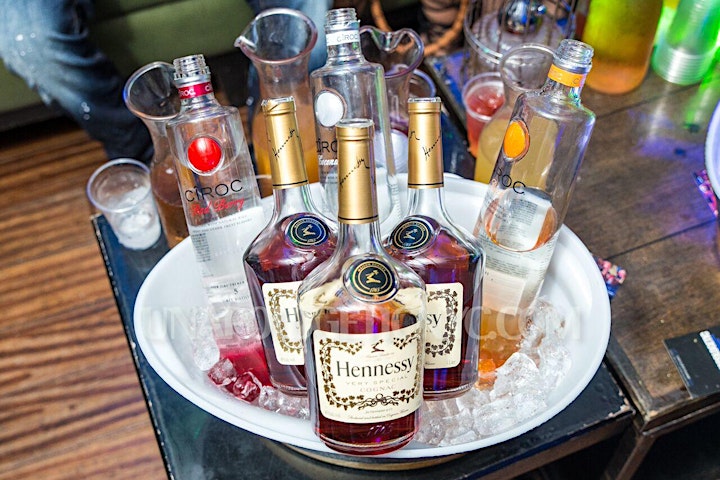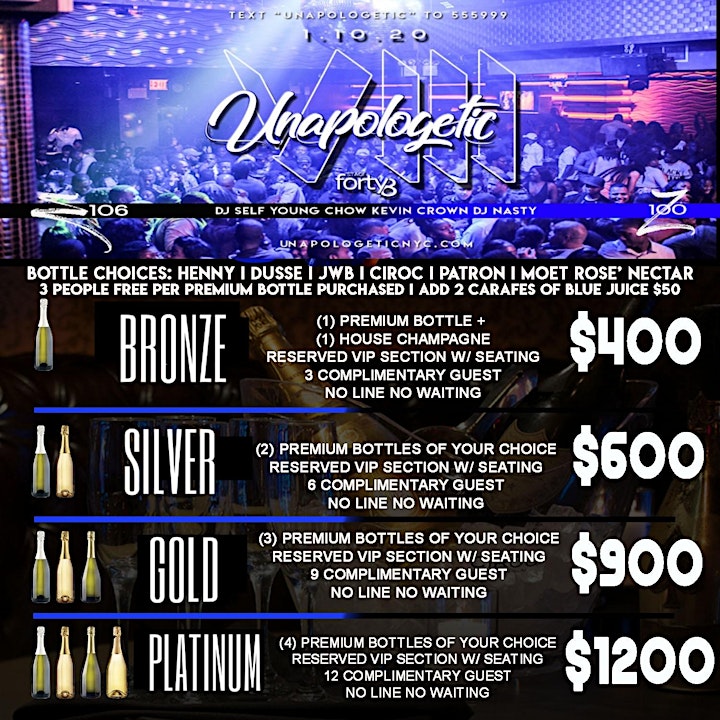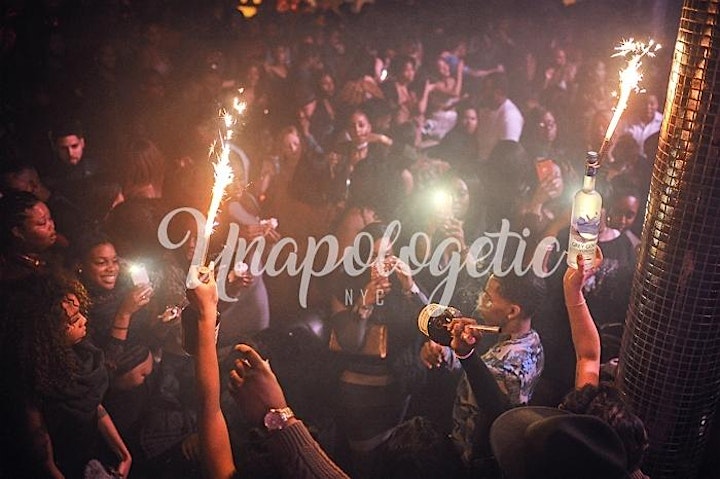 NO REGRET VIP PASS
only 100 vip passes available
3 TOP SHELF DRINK TICKETS VALID ALL NIGHT
only $55 per person
- choose from any drink on the menu & our world famous stoopid fruity blue juice (valid on drinks valued $16 or less)
+VIP Admission + No Lines, No Waiting Entry
at Mezzanine Private Bar + Seating Reserved strictly for VIP Patrons until 130am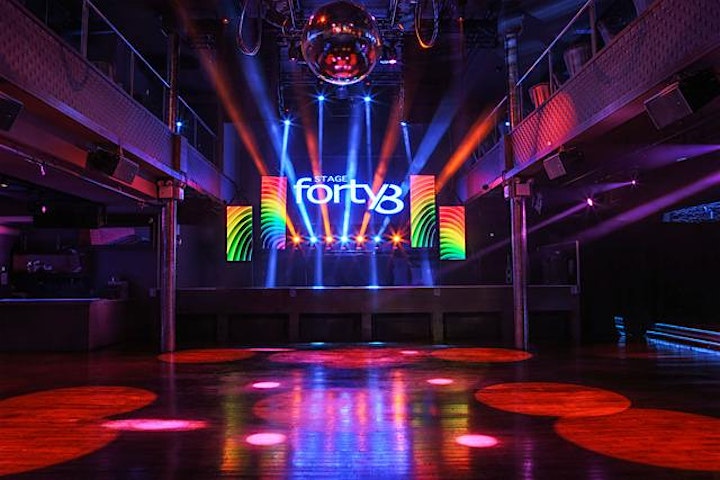 Buy one, Get one 50% off all night
CARAFES OF OUR
SIGNATURE DRINK
STOOPID FRUITY BLUE JUICE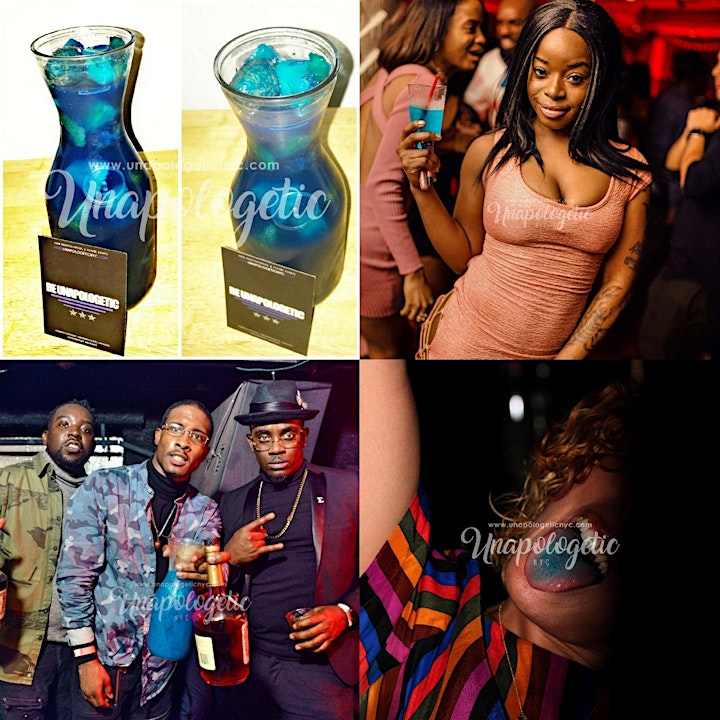 HAVE AN UNAPOLOGETIC BIRTHDAY, ITS THE ONLY WAY TO DO IT
to rsvp text 347.559.1160
Birthday Person free all night
Discount Code for Advanced Tickets
Guest List for Reduced Door Admission
Personalized Flyer w/ Picture