Una Notte - One Night with the V12 Aston Martin Zagato

Monday, April 16, 2012 from 6:00 PM to 8:00 PM (PDT)
Event Details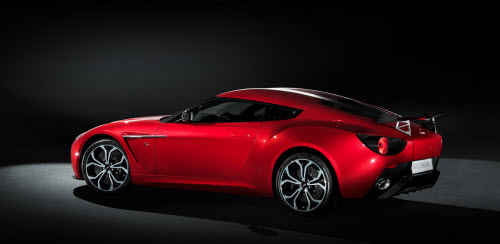 Aston Martin Newport Beach invites you to an unveiling event on April 16, 2012 from 6 till 8 pm to give  a first look at the 2012 Aston Martin V12 Zagato. The V12 Zagato will be officially unveiled at 6:30 pm in an appropriately themed event environment – Una Notte : One Night with the Zagato.  Following its appearance at the Long Beach Grand Prix, the event will provide Aston Martin Newport Beach guests an intimate look at the highly acclaimed vehicle. 
For over 50 years, Aston Martin and Zagato have had a distinguished collaboration in producing extremely limited and strong investment vehicles. In total there have been 6 different models produced in limited quantity: 1960 DB4 GT Zagato, 1985 V8 Vantage Zagato, 1986 Volante Zagato, 2002 DB7 V12 Zagato, 2003 DB-AR1 and the 2012 V12 Zagato. Zagato was established in 1919 by Ugo Zagato, who became the director of an aeronautical company. He had the idea to dress airplanes and cars with special superlight bodies and eventually transferred the idea over to his race cars. The new V12 Zagato marks the 50th anniversary between these two iconic brands. It takes 2,000 man hours to create one V12 Zagato which combines modern ideas, materials, processes and technology. The V12 Zagato has the signature 'double-bubble' roof and doors and a completely breath-taking hand-stitched interior. The V12 Zagato is available by pre-order only.
Going back to the Zagato's roots, the Aston Martin Newport Beach show-room will be transformed into everything Italian. Local business Olive Oil and Beyond will be teaching guests about exceptional tasting of some of their unique and rare olive oil and balsamic products. They will also be conducting the art of tasting these products to better appreciate and understand high-quality oil. Newport Beach Vineyards and Winery will be providing an elite wine tasting of their 2009 OC Red and 2005 Wretched Excess. Ducati Newport Beach will have a very special Italian bike in the showroom for customers to enjoy. Emilio Pucci, located in South Coast Plaza, will have a must-see fashion presentation. Valerie Valenzuela, Marketing Director for Aston Martin Newport Beach adds, "there will be a Zagato area complete with some sketches of the V12 Zagato, brochures and the History of Zagato books. We think it is important to showcase how strong and historic the Zagato brand is." Light hors d'eourves, valet, live entertainment and bar will be provided.
The event is expected to reach capacity, please RSVP by 4/12/12 
When & Where

Aston Martin Newport Beach
1540 Jamboree Rd
Newport Beach, CA 92660


Monday, April 16, 2012 from 6:00 PM to 8:00 PM (PDT)
Add to my calendar
Una Notte - One Night with the V12 Aston Martin Zagato