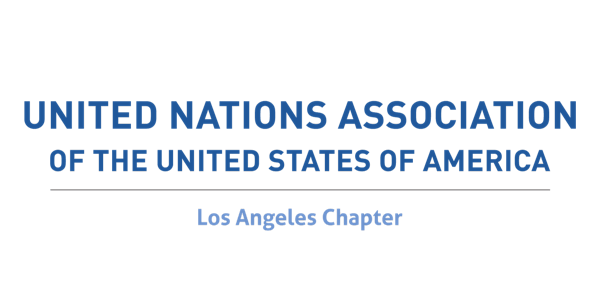 UNA Los Angeles Chapter Launch & UN Day
United Nations Los Angeles Chapter Launch and UN Day event.
When and where
Location
Emerson College Los Angeles Center 5960 Sunset Boulevard Los Angeles, CA 90028
About this event
On October 26, 2019, we are excited to be celebrating UN Day by highlighting the UN's Sustainable Development Goal(SDG) #13, Climate Action, as well as launching the Los Angeles Chapter of the United Nations Association of the United States of America (UNA-USA).
To bring attention to this global commitment, the Los Angeles Chapter of UNA-USA is hosting a special event designed to inform, enthuse and inspire local action to positively impact our environment and reverse some of the climate challenges we face.
Attendees of all backgrounds and ages will gather to hear thought leaders share important information about climate change as it impacts LA and actions we can take to combat its effects. Keynote speaker Rachel Pittman, Executive Director of UNA-USA, will be giving a special address on climate change. Enjoy refreshments, connect with community leaders and your neighbors, and get to know your local UNA chapter.  
A portion of the proceeds of the event will go to Homeboy Industries Electronic Recycling program.
Spots are limited so make sure you get your ticket before they sell out! We look forward to meeting you.
If you cannot attend and would rather donate, please do so here via Paypal.
About UNA-USA
Each year, UNA-USA chooses one of the United Nations' 17 Sustainable Development Goals to focus on and support on U.N. Day.  This year, UNA-USA has chosen Climate Action, "a response to climate change that is now affecting every country on every continent."
 "UNA-USA is a movement of Americans who believe that our interests and values can best be advanced by standing with the planet's only truly universal institution: The United Nations.  We stand up for the UN so the UN can keep standing up for the world."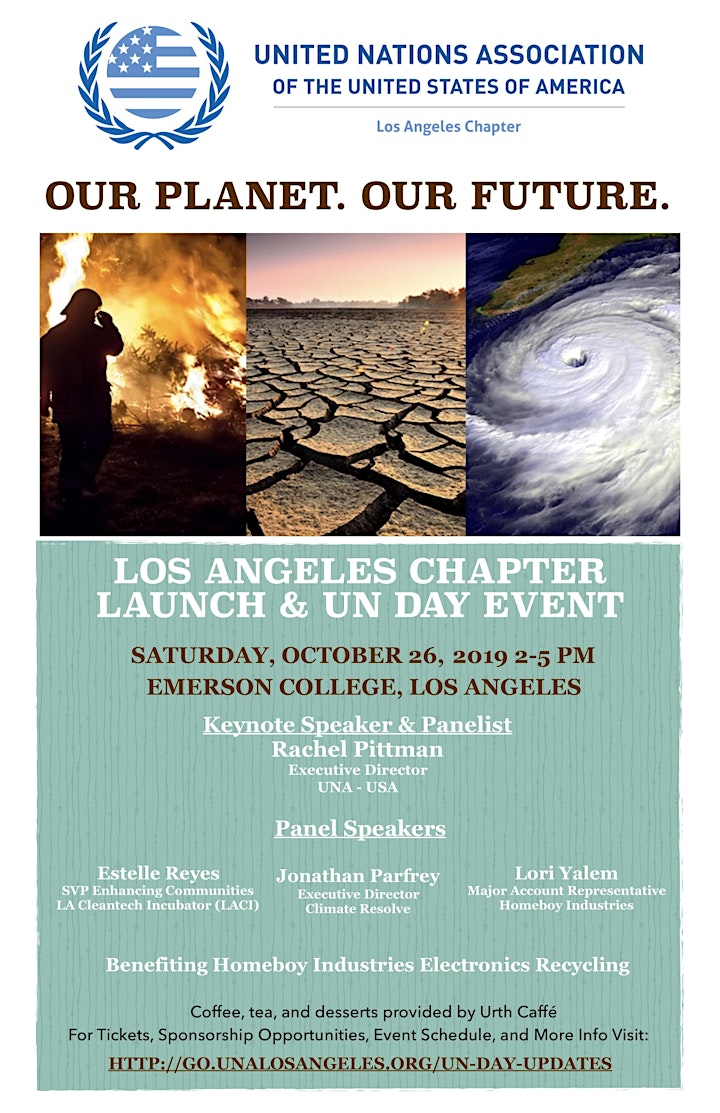 Sponsorship:
If you are interested in sponsoring this event email: info.unala@gmail.com
Plenty of free parking is available walking distance to the event Saturday! If you prefer there are also a number of paid lots close by as well.