U.N. International Day of Peace: Peace on Earth: The Shift Into Oneness
By Presented by: Oneness Mid-Atlantic, Casa De Metta Corp & GlobeShift
When and where
Date and time
Saturday, September 21, 2013 · 10:30am - 3pm EDT
Location
West Lawn, United States Capitol East Capitol Street Northeast Washington, DC 20004
Refund Policy
Contact the organizer to request a refund.
Description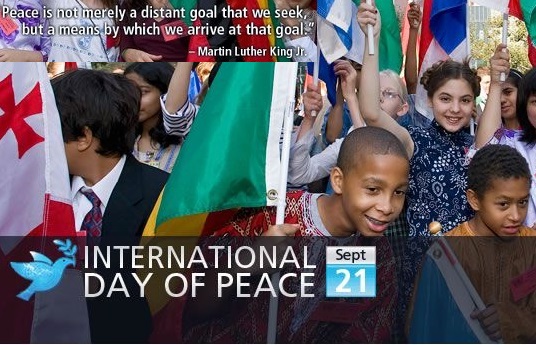 United Nations International Day of Peace
Peace on Earth: The Shift into Oneness
U.S. Capital West Lawn
September 21, 2013
You are invited to join millions of people all over the world who will gather for this global meditation celebration.
We will be joined via satellite by thousands worldwide, in hundreds of locations -- to realize for ourselves, our nation, and our world our unending connection.
Come create a sacred space through talks, meditation, blessings, chanting, music and dance.
Click here to visit our website for more event information.
Click here for the full schedule of the day.
Pack a picnic, bring your friends, partners, family and BFFs, blankets, cushions, signing bowls - come spend the day in celebration of peace.
Join us! Spread the Word! Volunteer!
If you are a Oneness Blessing Giver or wish to Volunteer on Sept 21, please register here on eventbrite and all add your name and information to our volunteer signup sheet.
We thank you for financial support of any level that you give. All proceeds will go toward the production of this event (the list). This is a not for profit event.
If you have items we need for the event which you are willing to loan or give, please see the list here and contact us at ShiftIntoOneness@gmail.com.
If you have any questions regarding the event or you are press, please contact us at ShiftIntoOneness@gmail.com.
This event is produced by Casa de Metta, GlobeShift/Global Om 108,
and Oneness Mid-Atlantic.
About the organizer
For information about Oneness MidAtlantic:  onenessmidatlantic.webs.com/
For information about the Oneness University:  onenessuniversity.org
For questions about this event:  please contact Elizabeth at xibic@msn.com