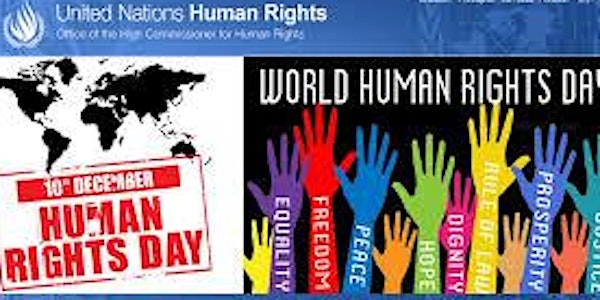 UN Human Rights Day Seminar - The business/human rights nexus, sustainability and the UN Global Compact
When and where
Location
Old Government Building Lecture Theater Two Victoria University , Pipitea Campus Wellington, Wellington New Zealand
Description
08.30am Welcome - Graham Hassall (UNANZ President)
08.40am The UN Global Compact and sustainability, a human right John Morgan, SO HR UNANZ)
09.00am Sustainability, a new trend in New Zealand business (Phil O'Reilly, CEO Business NZ)
09.30am Human rights & sustainability in New Zealand business (Richard Wagstaff, president of the New Zealand Council of Trade Unions NZCTU)
10.00am – 10.30 break (morning tea provided)
10.30am Rotorua Lakes District Council (Janet Wepa, Rotorua Lakes DC council sustainability committee chair, and Rosemary Viskovic, RLDC staff member).
11.00am The HRC's programme on human rights the HRC is doing with NZ business (David Rutherford, Chief Human Rights Commissioner, NZ Human Rights Commission)
11.30am IT and sustainability (Paddy Payne)
11.50am the business/human rights nexus, sustainability and the UN Global Compact (Olivia Levy, UNANZ intern)
12.00pm – 12.15pm concluding discussion.
Please note the event is free of charge, although a kora coin donation towards morning tea costs would be much appreciated.