UN Day 2020: Courage & Contribution: A Spotlight on Immigrants and Refugees
Celebrate UN Day 2020 & The UN's 75th Anniversary with the UNA Los Angeles Chapter! Featuring keynote speaker, Ndaba Mandela.
About this event
Event Description
Join The United Nations Association Los Angeles Chapter (UNA LA Chapter) for a FREE interactive virtual event highlighting the invaluable contributions of immigrants and refugees through musical performances, storytelling, art, and activism.
Including:
Keynote Speaker, Ndaba Mandela, Author & Activist, Founder of The Mandela Institute for Humanity, grandson of Nelson Mandela
Special Guest Speaker, Ambassador Elisabeth Tichy-Fisslberger, President of UNHCR
Event MC, Andrew Keegan, Actor
Musical Performances by:
Emmanuel Kelly, X-Factor Australia
Radhika Vekaria
Rayzak
LA Chapter Members Post-Event: Are you an LA Chapter member? Join us for a special post-event immediately following UN Day! Learn more about becoming a LA Chapter member below.
Proceeds from your donation will support the UNA Los Angeles Chapter and IRIS, a nonprofit organization providing essential resettlement and legal services to the immigrant and refugee community in Los Angeles.
Donations are tax deductible. CLICK HERE TO DONATE TODAY!
Tickets
Register now to reserve your FREE ticket to attend the virtual event, Courage & Contribution: A Spotlight on Immigrants & Refugees on Saturday, October 24th, 2020 10am-12pm (PDT).
A link to the event will be sent to you via email after registering. Don't miss out!
Disclaimer: UNA-LA does not tolerate hate speech or incendiary language in our virtual events. In the event of any violation, we reserve the right to remove attendees from the event.
Speaker Spotlight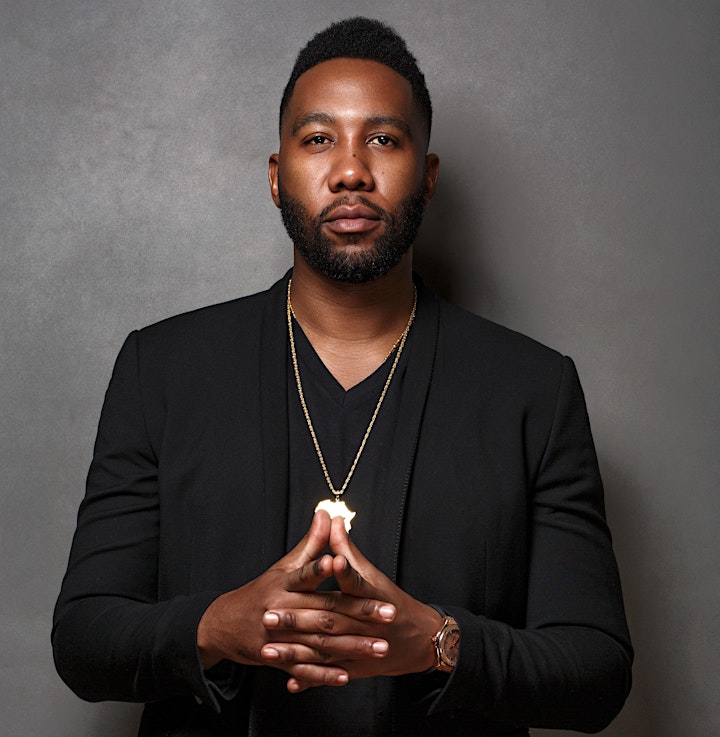 Keynote Speaker: Ndaba Mandela, Author/activist, Founder of The Mandela Institute for Humanity, outspoken influencer and change agent on the African continent and in the arena of international politics, grandson of Nelson Mandela.
To attend the members only UN Day post-event and for other exclusive membership opportunities, CLICK HERE TO BECOME A MEMBER (select "CA-Los Angeles Chapter" from the dropdown list).
Are you an artist with an immigrant or refugee story to tell? We want to hear from you! We will be highlighting local artists on our social media accounts leading up to and during our event. We encourage artists of all types to submit their artwork as it related to our theme on immigrants and refugees. We invite artists from all mediums and formats including photography, video, dance, music, canvas, and more. CLICK HERE TO SUBMIT ARTWORK
More Information
If you are unsure if you will be able to attend the event or other reasons we encourage you to register for this free event as we will be sending updates on new speakers, event sponsors, and more.
If you have any questions, feel free to email info@unalosangeles.org
Organizer of UN Day 2020: Courage & Contribution: A Spotlight on Immigrants and Refugees