Refund policy
Contact the organizer to request a refund.
Eventbrite's fee is nonrefundable.
Summer Learning + Action Institute Tickets are LIVE!
About this event
Join us for dynamic and engaging learning sessions, labs, + discussions on wellness and equity.
From July 6 through August 6, our community of educators, leaders and champions will be engaging in true learning and action together at our first Summer Learning and Action Institute (SLAI), a collaborative month-long series of 2.5 hour learning sessions that support adults in their professional wellness journey and their capacity to build and sustain safe spaces for communities.
Choose now from 2 different levels of engagement:
ALL-ACCESS:
All-access to over 30 learning sessions, discussions, labs, living room conversations panel sessions, and more!
CERTIFICATE:
Gain access to 6 sessions and earn CPDUs towards a certificate in SEL in Classrooms, SEL in Out-of-School Time (OST), Restorative Community Building, or Whole School Restorative Justice Implementation. Certificates tell your community that you are prepared for a full return to school in these areas.
ALL-ACCESS and CERTIFICATE prices are available now at a discounted rate until June 1st! Use Promo Code: "Unity2021" to receive your early bird rate!
Single sessions schedule and tickets will also be released June 1st!
Earn CPDUs + Certificates in the concentrations:
Social Emotional Learning in Classrooms
Social Emotional Learning in Out of School Spaces (sports, clubs, afterschool programs, and non-profit organizations)
Restorative Community Building
Whole School Restorative Justice Implementation
Join responsive leaders, allies, + co-conspirators in the field:
Umoja Living Room Conversations:
Measuring and Monitoring Wellness
Understanding + Unpacking Post-Pandemic Policy
Lowering Barriers to Resource Access
Expert Panels on:
Making Space for Mental Wellness
Coaching Through + After Covid
Moving Equity Past Discussions
Choose from daily AM + PM Learning Sessions for your specific interests (Schedule below!)
Please also see our FAQ section at the bottom of this page for more details.
Please note that participants need only attend one week of certificate classes to obtain a certificate. 2 weeks are offered, should there be a conflict in a participant's schedule.
*Schedule subject to change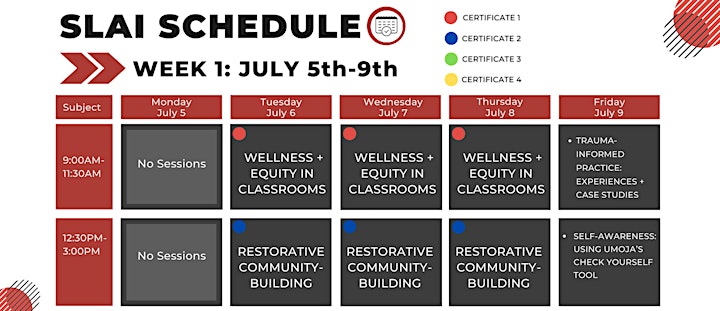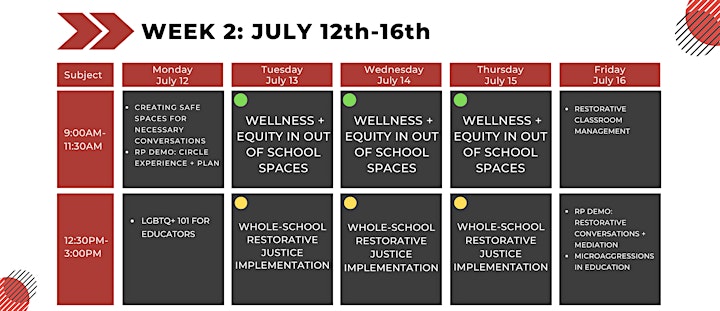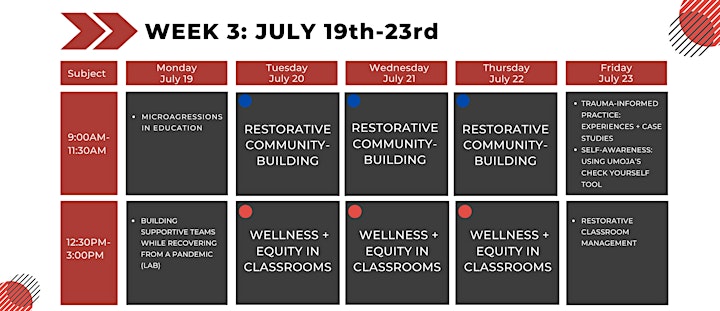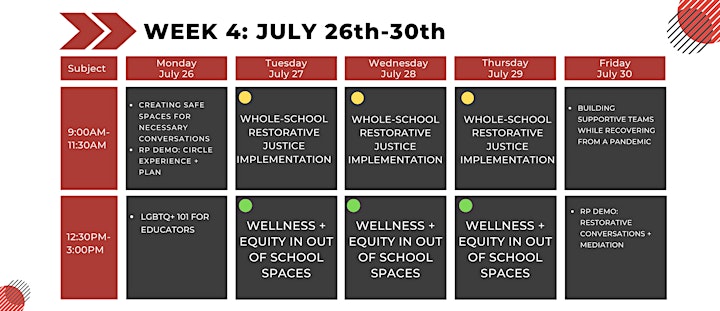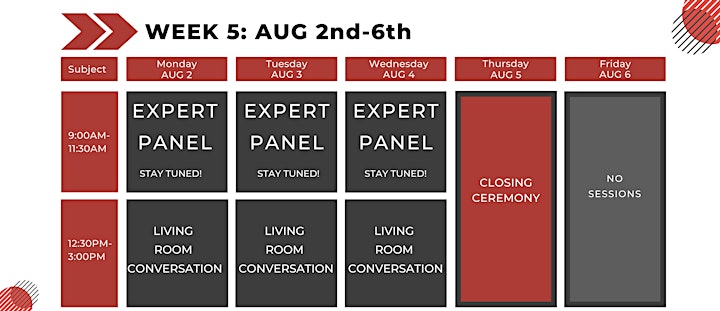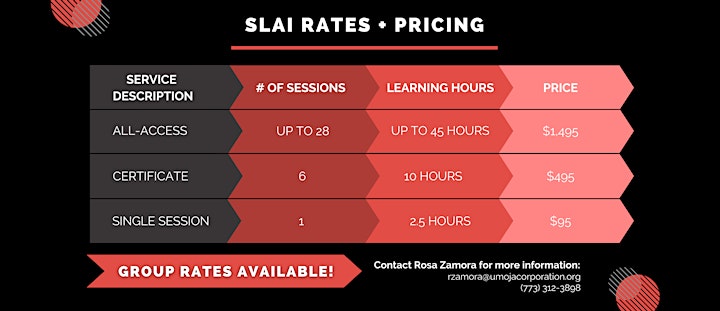 Use Promo Code "Unity2021" by June 1st for an Early Bird discount of 10% off!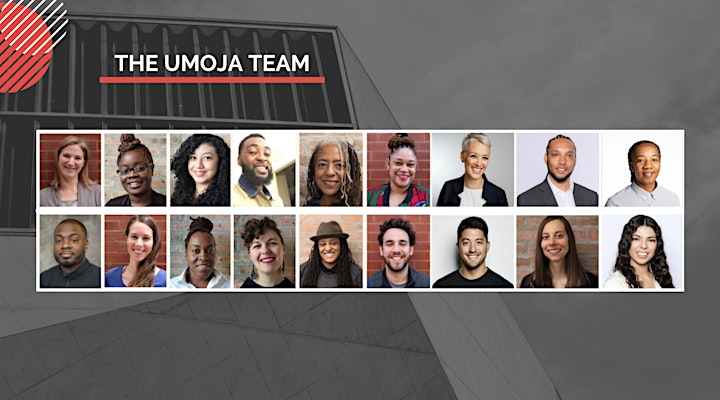 FAQs:
Q: What are the dates/times of the sessions?
A: Sessions start July 6th and run through August 6th during the weekday. Sessions are daily at 9am-11:30am and 12:30pm-3:00pm.
Q: How do I choose my sessions?
A: After your purchase, you will receive an email with information on how to choose your sessions using "Sched," an online scheduling platform
Q: Who should attend SLAI?
A: Educators, administrators, LSCs and district staff, OST + community partners, athletics department staff + coaches, social workers, school counselors, and deans.
Q: What's included in All-Access?
A: All-Access gives you unrestricted access to any and all sessions.
Q: What's included in the Certificate and how do I earn it?
A: 1) The Certificate path gives you access to 5 sessions! Think of higher education - you choose a Concentration Area, a Learning Lecture, a Discussion, a Lab, and 2 Electives. Choosing this path will earn you CPDUs and an Umoja SLAI Certificate.
2) You earn your certificate by attending ONE full week of your chosen certificate sessions (we offer two weeks of each certificate in AM sessions and PM sessions for scheduling flexibility)
Q: What's included in a Single Session?
A: Choose 1 session from a list of over 30! Single Session also gives you access to the Opening and Closing Ceremony activities and 1 raffle ticket.
Q: When will the sessions be posted?
A: Session names and details will be posted the first week of June.
Q: Are there group rates? If so, what are they?
A: Yes! Please email Director of Impact, Rosa Zamora, at rzamora@umojacorporation.org for more info.
Q: Can I pay with a Purchase Order and/or request an invoice?
A: Yes! Please email Mason McVeigh at mmcveigh@umojacorporation.org to start this process.
Q: Who should I contact for more questions/concerns?
A: Please reach out to Rosa Zamora at rzamora@umojacorporation.org with any questions or clarifications you might have.