Description
UMining and MentorX Thanksgiving Day Job Fair
Win Umining super koi and take it home with you!
Dozens of positions of Silicon Valley's the most promising blockchain/smart hardware technology companies are waiting for you!
Wednesday, November 14, 2018, 6:30-9:00 PM

UMining is the ultimate crypto currency miner hosting service provider, headquartered in Silicon Valley, California, USA. UMining aims to build a crypto currency computing ecosystem for blockchain, big data, and artificial intelligence industries with miner assembling and production, mining farm construction and operation, hash rate trading platform, mining investment fund, mining pool, training and consulting service.
UMining has a high-tech industrial-level mining farm, a global low-cost power resource and a professional service team. UMining's current data center is located in Canada Quebec, Pennsylvania, USA and has the self-built and cooperatively developed mining farms in several states.
UMining provides turnkey crypto-miner building and hosting solutions from miner purchasing, transportation, installation, commissioning to deployment, so that customers can stay away from noise, worry free and generate profit easily.
Welcome to join UMining team, the solar blockchain crypto currency industry's cutting-edge technology knowledge will be paving your brilliant career prospects. More information please visit www.umining.io
Open Position:
• Computer Technology Intern
• Business Operations & Accounting Intern
• Marketing Intern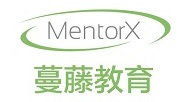 We deliver the leading-edge professional knowledge and the best career practices to the younger generations through technology innovation and personalized coaching; and empower them to excel in their lives and careers!
MentorX employs the latest technologies that bring the qualified mentors who are experienced industry specialists to guide students to meet tomorrow's job requirements. The one-on-one career mentor sessions are designed for each student for which no school offers today. MentorX provides an indispensable part of learning for the Chinese students and empowers them to be successful in their careers. MentorX platform connects students, mentors and their future world anytime and anywhere. More information please visit http://mentorx.net
Open Position:
• Corp Marketing Manager
• Marketing Intern
• Overseas Education Consultant
• Career Planning and Development
• Growth Hacker Intern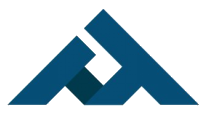 HooFoo is the first mobile app and hardware combination wallet, designed to secure and simplify your cryptocurrency storage in an absolute offline environment. HooFoo secures the private key and signs the transaction offline, completely isolating the signing step from the network. The HooFoo app stores and monitors your Bitcoin, Ethereum, Litecoin, and ER20 coins, supports multiple addresses and operates in one app. With HooFoo wallet you can easily send and receive cryptocurrency anywhere anytime.
For traditional wallets, you need a laptop, a USB connected wallet, USB cable, an adapter, and Wi-Fi connection to make the transaction happen. The average transaction time spent using hardware wallets is more than 10 minutes, which leaves a window of time for malware injection, and puts your private key under potential exposure. In contrast, HooFoo takes less than a minute to finish a complete offline transaction in a fully secured environment, sends transaction data through highly encrypted QR-code which makes it impossible to hack. We are dedicated to build a new generation of digital currency wallet, solve security risks and ensure the safety of users' digital assets. More information please visit www.hoofoo.io
Open Position:
Marketing Specialist Intern

Senior iOS engineer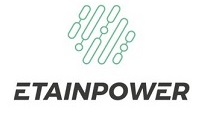 EtainPower is the world's first blockchain-based energy ecosystem powered by AI. Backed by a team of top-tier engineers from Silicon Valley, we introduced a groundbreaking blockchain architecture to tokenize global renewable energy assets, allowing them to be traded rapidly and freely through our highly decentralized blockchain technology platform in a fast and safe way.

Our founding team has extensive experience in the fields of new energy, blockchain and artificial intelligence. We combine blockchain and AI technologies and apply them to the global energy network with the goal to break the monopoly position of traditional energy giants and bring true decentralization to the smart energy ecosystem. More information please visit www.etainpower.net
Open Position:
UI-UX Designer

Full

S

tack

D

eveloper

i

OS

D

eveloper

M

arketing

A

ssistant
AGENDA:
6:30-

7

:00 Check-in + Food & Drinks

7:00-7:45 Startup Intro

7:45-8:00 Raffle + Win UMining Super Koi

8:00-9:00 Networking + Meet with hiring manager
● Bring 10-15 Resumes ● Dress Business Casual ● Free for job seekers with hard copy resumes