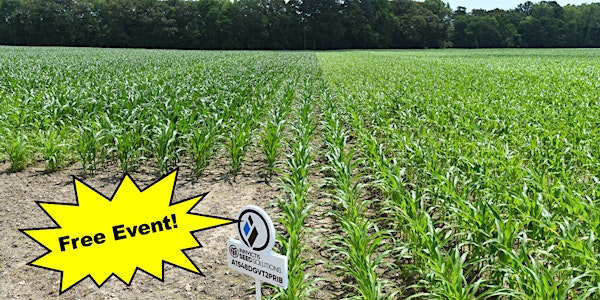 UMES Ag Showcase w/ Atlantic Tractor and Simplot Grower Solutions
UMES Extension, Atlantic Tractor LLC and Simplot Grower Solutions partner to host farmers during an Ag Showcase event. Earn 3 CEU's!
When and where
Location
UMES Research and Education Farm 10789 Stewart Neck Road Princess Anne, MD 21853
Refund Policy
Contact the organizer to request a refund.
Eventbrite's fee is nonrefundable.
About this event
The purpose of this event is to showcase modern technologies in farm equipment and operation, agronomy, research, and crop production as well as to introduce agriculture diversification opportunities for farms no matter how small or large.
Pictured above is a portion of the 90-acre corn test plots. What makes the rows on the left greener than the ones on the right? Find out during the second annual UMES Ag Showcase that will be held in partnership with Atlantic Tractor and Simplot Grower Solutions.
Participants will earn 3 CEU's for attending this event.
WHAT TO EXPECT:
COMMERCIAL AGRICULTURE FARM TOURS | 9 a.m. - noon
******************************************************
Note: Tours will run currently at the scheduled times for approximately 35 minutes. Your ticket will show your designated tour. Wagons will be loaded at 8:50 a.m.
******************************************************
Agronomic, Variable Rate Seeding, and Strip Till Trials
Learn about applying liquid fertilizer in Strip Tillage as well as developing variable rate seeding based on crop or production zones along with agronomic information at this site.
Operations Tech Center (Cloud Center, Software Apps, etc.)
Learn all of the updates that have happened in the last year. Learn how to navigate a field analyzer as it continues to update and add more features. If you're new to data software or a mobile solution to manage your farm, learn more about how this tool can simplify your operation. Whether you have green equipment or other colors in your operation, see how this system can help you.
Diagnosis of Newly Planted Corn
Learn what to do to prevent having a stand failure when adjusting your planter in preparation for the coming season.
Simplot Grower Solutions
Learn the outcome of the AgroLiquid strip till program versus the conventional dry broadcast program while using the Mid-Atlantic Seeds variety and the Innvictis variety.
INTERACTIVE DEMONSTRATIONS, AG VENDORS & EXHIBITORS | 10 a.m. - 2 p.m.
**********************************************************
Note: Demonstrations, exhibitors, and ag vendors will be open throughout the day for participants to visit and learn with dedicated times for foot traffic during lunch between 12 and 2 p.m.
**********************************************************
Educational Demonstrations
UMES Specialty Herb Garden - Annual sales from herbal products have steadily been on the rise. In response to this increase in demand, UMES established an Herb demonstration garden in 2019 for the purpose of teaching participants how to grow, harvest, and process fresh herbs. Today, the demonstration site has expanded showcasing over 18 different types of culinary and medicinal herbs!
UMES Specialty Ethnic Crops - Jamaican Callaloo, Scotch Bonnet Peppers, Jute leaves, Malabar Spinach…. sound familiar? No worries, participants will enjoy a self-guided educational tour of the wide array of Specialty Ethnic Crops native to Africa and the Caribbean Islands but are being grown right here on Delmarva.
Exhibitor and Vendor Displays
Over 20 exhibitors and vendors from agricultural companies, businesses, non-profit organizations and state and governmental agencies will be on hand to showcase their products and/or services.
OUR SPONSORS:
Mountaire Farms - the fourth largest producer of chicken in the United States, with Headquarters in Millsboro, Delaware. The company operates internationally, serving the United States and foreign markets as far away as Asia.
Mid-Atlantic Seeds - an independent regional seed company specializing in products for your geographical area. Since 1994, we have been dedicated to research and development for our seed line-up, resulting in products that are proven to perform on your farm. We offer an extensive, full line of seeds; including corn, soybeans, wheat, barley, sorghum, and turf & farm seeds, giving you a single solution to all your farming needs.
AgroLiquid - manufactures plant nutrition products and provide exceptional service to crop operations, both large and small, across the U.S. and the world. Our sales account managers support a network of over 200 independent retail partners and hundreds of highly-trained sales representatives. This team of experts helps growers effectively and economically utilize AgroLiquid products for their unique operations.
BigYield.us - an organization comprised of growers, researchers, and staff focused on providing information, solutions, techniques, products, and strategies that improve grower productivity and improve the quality of crops grown on the farm.
If you require special accommodations to attend these events, please call 410-651-6168 no later than Monday, August 1, 2022.
CONTACTS:
Veronica Fosque | Administrative Assistant | Department of Agriculture, Food and Resource Sciences | vmfosque@umes.edu | 410-651-6168.
___________________________________________________________________________________
University of Maryland Eastern Shore Extension programs are open to all citizens without regard to race, color, gender, disability, religion, age, sexual orientation, marital or parental status, or national origin.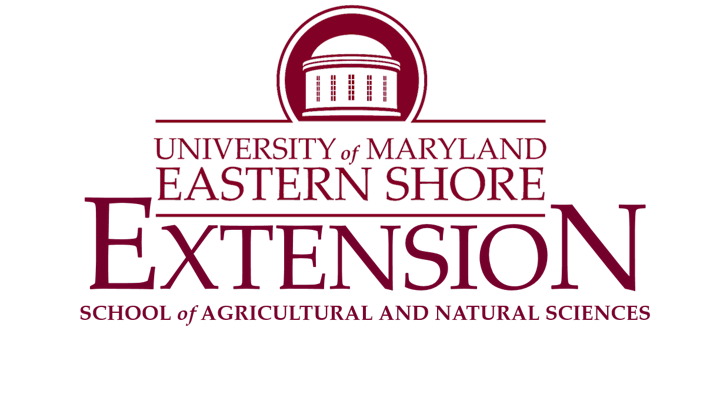 John Deere equipment dealer, tractors, riding mower, skid steers, scrapers is Atlantic Tractor LLC; Serving the Mid-Atlantic region from Maryland, Delaware, and Pennsylvania with quality new and used tractors, combines, sprayers, riding mowers, hay balers, planting and tillage equipment.
At Atlantic Tractor, we pride ourselves on our dedication to our customers. We serve the Mid-Atlantic region from Maryland, Delaware and Pennsylvania, our customers include the farming industry as well as residential customers, landscapers, nurseries, contractors and large property owners.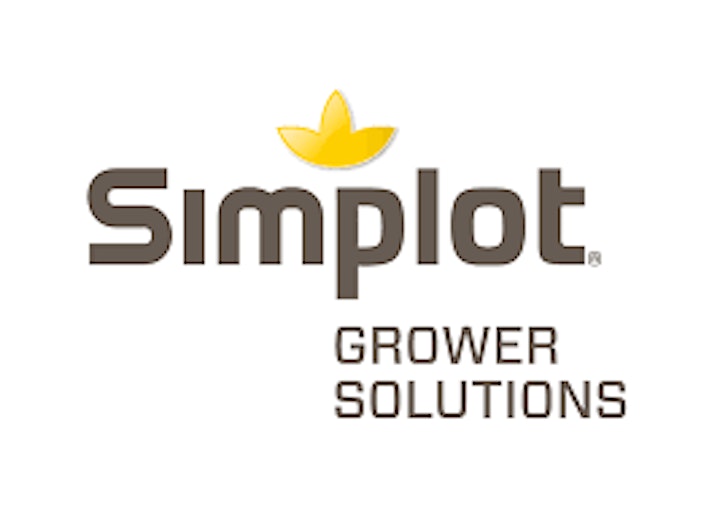 Built from the ground up by our founder J.R. Simplot, we have been farming for more than 90 years. Today, Simplot Grower Solutions (SGS) is growing in its position as a dynamic agribusiness leader with a full suite of exclusive products, cutting-edge technology and top-notch service. Despite our national growth, we are still farmer focused, American based and family run.
SGS Crop Advisors and agronomy experts are the foundation of our trusted reputation with farmers. We dig in on a local level to deliver field-proven advice and explore innovative ways to help you optimize your resources and profits.
At Simplot Grower Solutions, we are dedicated to your success over the long run because we know that farming is more than a job - it is your legacy.