UMD Department of Psychology 5th Annual Summer Diversity Conference

Thursday, June 22, 2017 from 8:00 AM to 2:00 PM (EDT)
Event Details
Please join us for a morning of cutting edge research presentations from local researchers and our esteemed keynote speaker: 
Lilliana H. Mason, Ph.D.
Assistant Professor in Government and Politics
University of Maryland
"

It's All Identity Politics: How Social Identities Have Polarized
 the American Electorate

"
Also Presenting: 
Faculty Speakers:
Jasmine Abrams, Ph.D. University of Maryland, Baltimore County
Anu Asaani, Ph.D. University of Pennsylvania

 
 Student Speakers:
Sara Barth and 

Dustin Chin, University of Maryland, College Park
Thursday, June 22nd, 2017
Conference from 9:15am-1:00pm
Breakfast at 8:30am, Lunch at 1:00pm
College Park Campus
Samuel Riggs IV Alumni Center
Orem Hall A
Parking information for visitors can be found at the following link: http://www.umd.edu/parking_info.cfm. We recommend parking in Union Lane Garage. Parking is $3.00 per hour, $15 daily maximum. Parking can be paid by cash or credit card via garage paystations. We cannot validate parking. 
Please send questions to the University of Maryland Clinical Psychology Department - Diversity Training Committee (UMDdiversitycommittee@gmail.com).
Conference Program:
"

It's All Identity Politics: How Social Identities Have Polarized 

the American Electorate

" - Keynote presentation, 

Lilliana Mason, Ph.D., University of Maryland College Park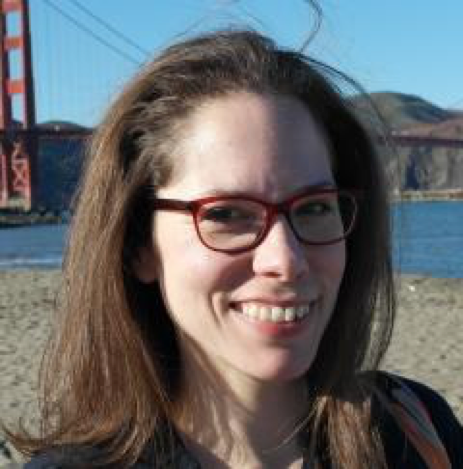 Lilliana Mason is an Assistant Professor in the            Department of Government and Politics at the University of Maryland, beginning Fall 2015.  She received her Ph.D. in political science from Stony Brook University in 2013, with a dissertation grant from the National Science Foundation. She has a B.A. in Politics from Princeton University. Between 2013 and 2015, she was a Visiting Scholar at Rutgers University. Her research interests include American political behavior, political psychology, partisan and social identity, and polarization. Specifically, her work focuses on the polarizing effect of partisan sorting, and the consequences of sorting for political behavior in general. Her research has appeared in journals such as American Political Science Review and American Journal of Political Science. Her book, titled Uncivil Agreement: How Politics Became our Identity will be published in January 2018 with University of Chicago Press.
"Integrating Cultural Considerations Into Evidence-Based Treatment: Guidelines for Practice" - Anu Asaani, Ph.D. University of Pennsylvania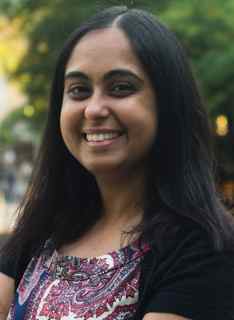 Anu Asnaani, Ph.D., is an Assistant Professor of Clinical  Psychology in Psychiatry at University of Pennsylvania and  Associate Director at the Center for the Treatment and Study of  Anxiety (CTSA). Dr. Asnaani received her Bachelors of Science  degree in psychology from Brown University and her Doctoral  degree in clinical psychology from Boston University. Dr.  Asnaani's current research interests include understanding what  mechanisms underlie better treatment outcomes, examining the  impact of emotion regulation and diversity issues on evidence-  based treatments, and effectively increasing dissemination of  empirically-supported treatments for PTSD, OCD and other  anxiety disorders. To date, Dr. Asnaani has published  extensively in these areas, and has given a number of  educational lectures, seminars and workshops to a range of  providers on how to competently deliver evidence-based  treatments for anxiety-based disorders in both national and international settings. In 2015, Dr. Asnaani was recognized for her significant contributions in the promotion of ethnic minority issues by being awarded the Emerging Researcher Award by APA Division 45 (Society for the Psychological Study of Culture, Ethnicity, and Race). Dr. Asnaani specializes in cognitive-behavioral treatment for social anxiety, panic disorder, specific phobias, generalized anxiety, substance use disorders, Prolonged Exposure for PTSD, and in Exposure and Response Prevention (EX/RP) for OCD.
"Multilevel

 Cultural Considerations in Community Based Research" - Jasmine Alexis Abrams, University of Maryland, Baltimore County 
Dr. J. Alexis Abrams is a Health Psychologist who examines the role of psycho-socio-cultural factors in health behaviors and outcomes among marginalized populations, with a focus on women of African ancestry. She is currently an Assistant Professor of Community Psychology and Behavioral Medicine at the University of Maryland, Baltimore County, a Faculty Fellow at the Center for Interdisciplinary Research on AIDS at Yale University's School of Public Health, and a Domestic Scholar with the HIV Prevention Trials Network. As an international behavioral research scientist, Dr. Abrams develops, implements, and evaluates multi-level evidence-based interventions. Dr. Abrams is also a co-founder of Research Unlimited, a full service research assistance agency that specializes in the recruitment and retention of diverse groups.
"You(r behaviors) are racist: The effects of confrontation focus" - Sara Barth, University of Maryland, College Park
Sara Barth is a third year doctoral student in the Social, Decision, and Organizational Sciences program at the University of Maryland, College Park, where she works under the mentorship of Dr. Jennifer Wessel. Sara's research interests are broadly focused on diversity and discrimination issues in the workplace. She studies the experiences of marginalized groups and stigmatized individuals and has a particular focus on how employees manage their diverse identities at work with an emphasis on how to optimize interactions where these identities are discussed.
"Rejection Sensitivity: Implications for Diverse College Students." - Dustin Chin, University of Maryland, College Park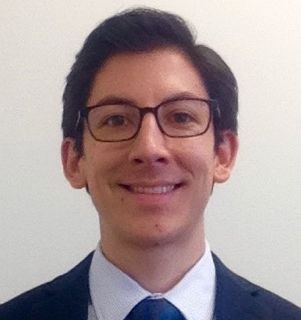 Dustin Chin is a graduate student at the University of Maryland in the Master of Professional Studies in Clinical Psychological Science program and is the Business Services Specialist at the Office of Multi-Ethnic Student Education. During his undergraduate studies, he combined his interests in economic development and sustainability in business as a Smith Research Fellow. He has professional experience working in investment management responsible for portfolio analysis, accounting and trading systems, and environmental, social and governance research. He has a Bachelor of Science in Finance from the University of Maryland.
When & Where

Samuel Riggs IV Alumni Center
7801 Alumni Drive
College Park, MD 20742


Thursday, June 22, 2017 from 8:00 AM to 2:00 PM (EDT)
Add to my calendar
Organizer
This free event is hosted by the  UMD Department of Psychology, in collaboration with the Clinical Psychology Department Diversity Training Committee and the BSOS Deans Office.
UMD Department of Psychology 5th Annual Summer Diversity Conference