Description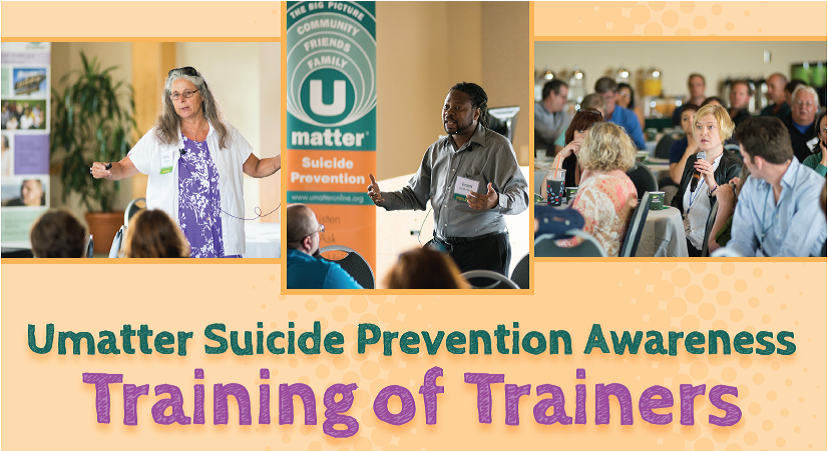 Webinar & Full Day In-Person
Training Components


More Vermonters die by suicide than motor vehicle accidents, homicides, and drowning combined.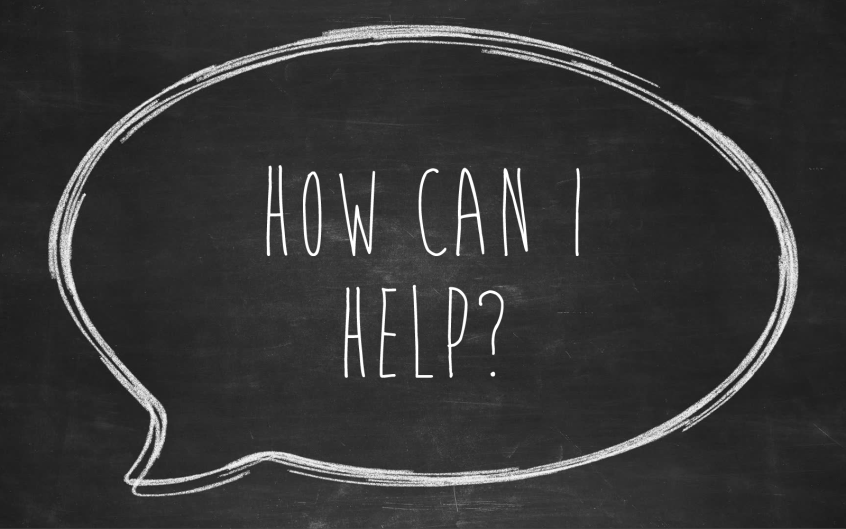 Suicide is preventable and one of the first steps is to create awareness. Join us and become equipped to facilitate Umatter Suicide Awareness workshops in your community or place of work. You will gain the skills, knowledge, confidence and materials to bring suicide prevention awareness to your community. You will help others identify signs and symptoms of suicide, risk and protective factors, when and how to refer for more help, and how to access resources.


When prepared anyone can respond when someone needs help.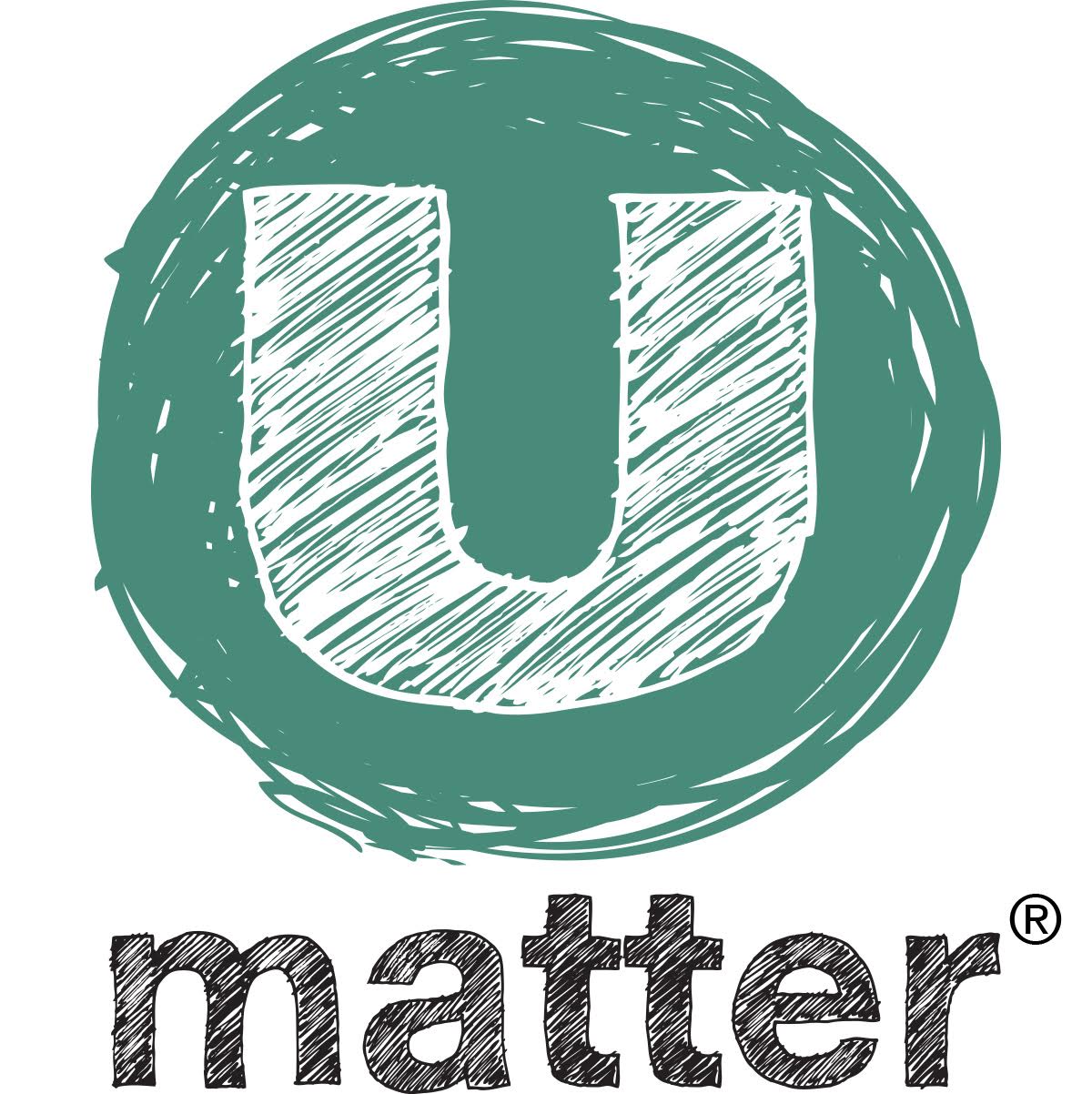 ---

This Training Involves Two Components:


Registrants MUST participate in BOTH components.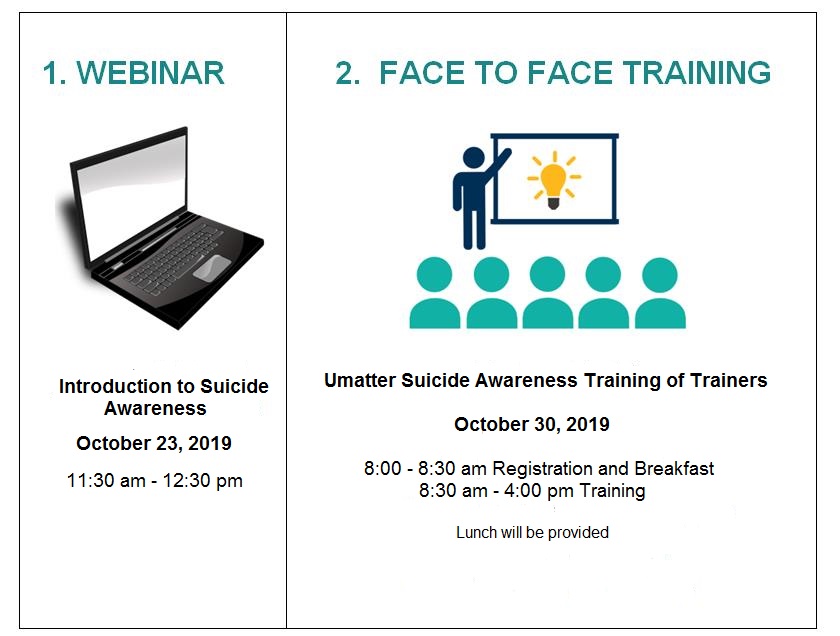 MANDATORY WEBINAR:
INTRODUCTION TO SUICIDE AWARENESS
This one hour webinar provides the basics of suicide awareness including sensitive language, statistics, and an overview of risk factors and warning signs. Participation in the webinar is mandatory for attendance in the full day Umatter Training of Trainers.
FULL DAY IN-PERSON TRAINING
Experience a full Suicide Awareness workshop in the morning and spend the afternoon preparing to deliver an awareness training to others. Attendees will be provided a Trainer's Manual, Scripted notes, handouts and all materials needed to carry out a workshop of your own.


NEW:
UMATTER SUICIDE AWARENESS TRAINER CERTIFICATION
Become a certified Umatter Trainer by attending this training and maintaining your training skills through actively leading at least one Umatter Suicide Awareness Workshop every 6 months and participating in yearly Umatter Trainer Webinars with updated information and training tips.
---

Cost $225.00
Discount of 10% for school staff who completed the
Umatter for Schools training in 2018 or 2019.

Contact CHL for a Promo Code


Pre-payment is not required to register.
To register without pre-payment choose Pay by Invoice under the registration payment section dropdown and an invoice will be sent to you.
---

Who Should Attend?
Community members, health care and school professionals who what to raise awareness about suicide prevention. You will be prepared to implement a Umatter Suicide Awareness Workshop.

We recommend attending the training with someone from your area who can be your co-trainer.
---
Trainers: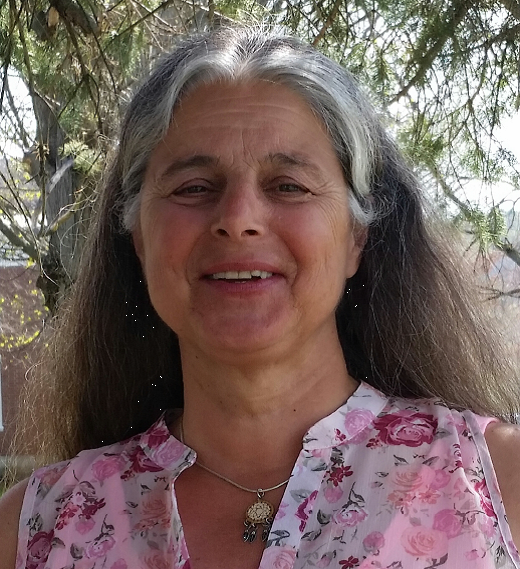 Debby Haskins, MS, LADC, is a Suicide Prevention Specialist/Trainer witth the Center for Health and Learning and teaches the Alcohol, Tobacco and Other Drug Prevention and the Injury, Violence Prevention online courses. She is the former Executive Director of the Association of Student Assistance Professionals of Vermont (ASAP of VT) and has a private practice in Central Vermont. Her passion is working with adolescents and their families in in promoting mental health and breaking the cycle of addiction and presenting information in an experiential way.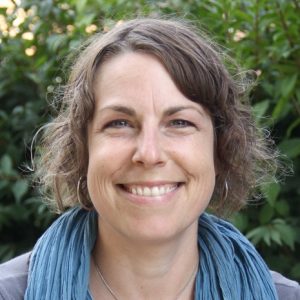 Julia Hampton, MScN has 10 years experience in the field of youth development and prevention through working in both community non-profits and in schools. She has an undergraduate degree in Social Work and Masters of Science in Nutrition from Bastyr University. As a Health Program Specialist with Center for Health and Learning she focuses on Umatter mental health wellness and suicide prevention training and helps coordinates the activities of the Vermont Suicide Prevention Center.