Description
Friendship Circle and the Daniel B. Sobel Friendship House invite you to join us on Wednesday, February 1, to hear motivational speaker, Kevin Briggs, discuss his experiences as a Golden Gate Bridge patrolman. For many years Briggs had a dark, unusual, and at times, strangely rewarding job: He patrolled the southern end of San Francisco's Golden Gate Bridge, a popular site for suicide attempts. In a sobering, deeply personal talk Briggs shares stories from those he's spoken with — and listened to — while they were standing on the edge of life. He gives a powerful piece of advice to those with loved ones who might be contemplating suicide.
Express Yourself! A Teen Expression Exhibit by JFS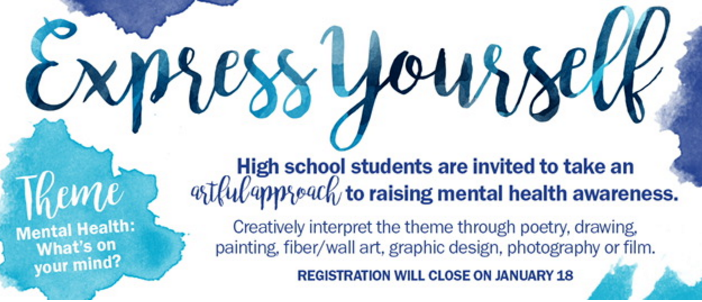 Jewish Family Service invites high school students to participate in the the Expressions Exhibit by creatively interpreting the theme through poetry, drawing, painting, fiber/wall art, graphic design, photography, or film.
The Expressions Exhibit will be showcased at the UMatter: Mental Health Through your Eyes on February 1, 2017 at The Shul. Pieces of work will have the opportunity to be displayed at designated locations throughout the community following the showcase event.
Click here to register for the Art Exhibit. Registration closes on January 18th.
We are partnered with The Jewish Fund Teen Board, The American Foundation for Suicide Prevention, Jewish Family Services & Kadima to bring an evening of reflection and growth on the topic of teen suicide prevention, resilience, and self-expression. Our partners will be on hand and will provide information on local area services for teens.
The Jewish Fund Teen Board is made up of a diverse group of Jewish high school students who want to make a difference by learning about philanthropy and becoming grantmakers. The board members decide how they want to engage their Jewish values to improve their community.
The American Foundation for Suicide Prevention or AFSP, raises awareness, funds scientific research and provides resources and aid to those affected by suicide.
Kadima provides comprehensive residential, therapeutic and social services to all people with mental health needs as they move forward in their lives.

Jewish Family Services provides compassionate, personalized services that help thousands in our community each year. Their services are uniquely tailored to the specific needs of each individual or family, and center around three core areas: services for older adults, mental health and wellness, and safety net services.
Speak Up. Reach Out. #UMatter!
About UMatter
UMatter is a teen driven initiative within the Friendship Circle family with the goal to help teens struggling with isolation and other tough life situations by providing a forum for topical discussions, facilitating life-saving trainings and providing an opportunity for our teens to help their peers.
About Friendship House
The Daniel B. Sobel Friendship House provides support and guidance to individuals and families struggling with isolation and other life crises, such as addiction, through a welcoming Jewish recovery community that offers friendship, support, and a variety of programs that facilitate lasting success.