Umatter for Youth and Young Adults

Thursday, January 17, 2019 from 8:00 AM to 3:30 PM (EST)
Event Details

Umatter for Youth and Young Adults (Umatter YYA) is a youth leadership and engagement initiative that fosters healthy community cultures for youth that promote mental health and resiliency. The program includes a full day of interactive training with peers statewide, design and implementation of a  Community Action Project (CAP) in their school community, and presentation  of CAP at the local or state level. 
The Goal is to Promote Mental Health Wellness:
Healthy coping mechanisms and help-seeking skills

The ability to recognize when a peer needs help and how to provide it

Address issues like bullying and substance misuse
Core content and skills of Umatter YYA includes mindset, assessing personal strengths, assets and risks, resiliency, stress, self-care, strength and risk-based coping skills and consequences, recognizing signs of distress in self and others/peers, knowing what to say and do, help-seeking. 
Elements of Umatter YYA
Statewide Kick-Off Training Event
Thursday, January 17, 2019 (snow date January 18th)
Vermont Technical College, Randolph Center, Vermont
Mental Health Wellness Promotion Community Action Project
February - May
Implemented in local schools and/or community
Culmination Event
TBD based on participant input
  
Click for the Umatter YYA Flyer HERE


---

How many can we register?

 Up to 8 Youth and Young Adults ages 12 - 21 and 1 or 2 Adult Facilitators
---
What are the Adult Leader Responsibilities?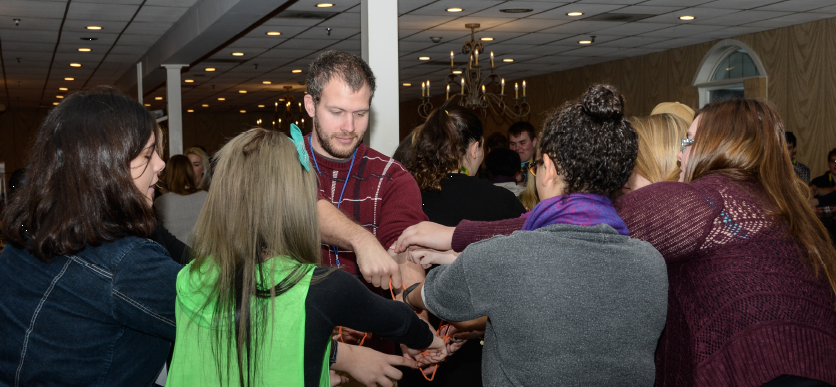 > Participate in Umatter YYA Statewide training kick-off event, Tuesday,January 17, 2019, with other community circles of youth and young adults from around the state for a day of personal skill building.
> Attend the one-Hour Virtual Meeting for Adult Facilitators (date TBD).
 > Oversee youth in carrying out a Umatter YYA Mental Health Wellness Promotion Community Action Project (CAP), February–May 2019, using the criteria provided, and submit a brief one-page proposal and final report.
 >Celebrate Community Action (CAP) Success Locally or at Statewide Event (date TBD)
> Participate in Evaluation
Pre/post impact of the personal skills training on the participants at the time of training and
Impact of the Community Action Project implementation
---
COST: Training fee may qualify under your ESSA or 21st Century funding.  
Each group pays a $350 fee. 
A $200 stipend is then provided to support groups to support the implementation of Community Action Projects.
The cost includes a group of up to eight youth and/or young adults ages 12 - 21 and one or two adult facilitators.
Do We Have to Pay Up Front When We Register Our Group?
Payment is not required to register.  You can pay with a credit card now or choose "Pay By Invoice" under Payment Options and an invoice will be sent to the registrant's billing address.
---
What if we want to register our group to save our space but don't have all the names of our participants yet?
It is recommended to register your group as soon as possible, even if you do not have all names of your group secured.  Register the estimated number of your group members and populate the names with "unknown" or "TBD" and contact CHL to update with names once they are known.
For more information about YYA please contact
Julia Hampton, Program Specialist
Julia@healthandlearning.org
802-254-6590 Extension 105
For questions regarding registration please contact
Info@healthandlearning.org

Have questions about Umatter for Youth and Young Adults?
Contact CHL
When & Where

Vermont Technical College
124 Admin Drive
Randolph Center, VT 05061


Thursday, January 17, 2019 from 8:00 AM to 3:30 PM (EST)
Add to my calendar