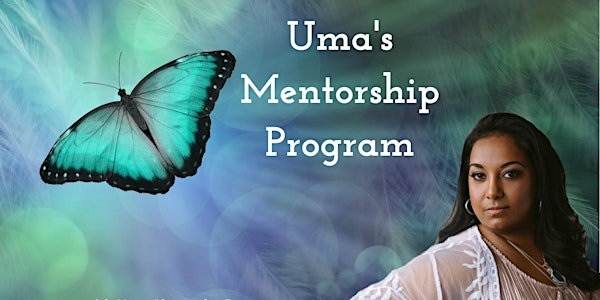 Uma's Mentorship Program- Psychic Level 1
A 4 Week Online Psychic Development Program for beginner psychics and intuitives.
About this event
Have you ever thought of someone and they called?
Or saw a person out of the corner of your eye but they weren't there?
Maybe you smelled flowers but there were none around?
We are all psychic and have psychic ability, the key is to develop them so they can be useful in life.
Join Uma each Wednesday to try out some psychic development exercises and learn how to use and develop this very valuable skill.
September 7th: Intro to Clair Senses & Guided Meditation
In this introduction class we will discuss the five clair psychic senses and then take a guided meditation to discover your top three senses!
September 14th: The Art of Tapping In
Learn techniques on how to tap into Source. Uma will share how to "go down and ground" and how to "go high and fly"!
September 21st: Oracle and Tarot Readings
We will take turns reading cards for each other and develop our psychic skills in interpreting meanings of cards.
September 28th: Aura Color Readings
Learn how to read aura colors using your clairs, interpret meaning of colors and provide a healing color reading and/or projective color reading.
Why learn from Uma?
Uma has successfully run several businesses over the past 20 years and is currently the owner of 3 businesses- Author/Speaker, Professional Live Streamer and CEO of the Lotus and the Light Metaphysical Center. To learn more about Uma: www.thelotusandthelight.com
Join Uma on Facebook if you like free readings and being part of an active conscious community! Sign up is FREE!
www.facebook.com/groups/thelotusandthelight
Want a FREE Money Mindset Workbook? Join our mailing list and get it!
bit.ly/SignUp4Uma