About this Event
This course is based on industry standards and relevant information. The presentation offers information not found in typical training programs. The level of educational content in this program is of the highest level. Our course developer is a voting member on 2 – ACI committees and has more than 35 years of experience in the concrete industry. Attendees will receive certification documents upon completion of this course.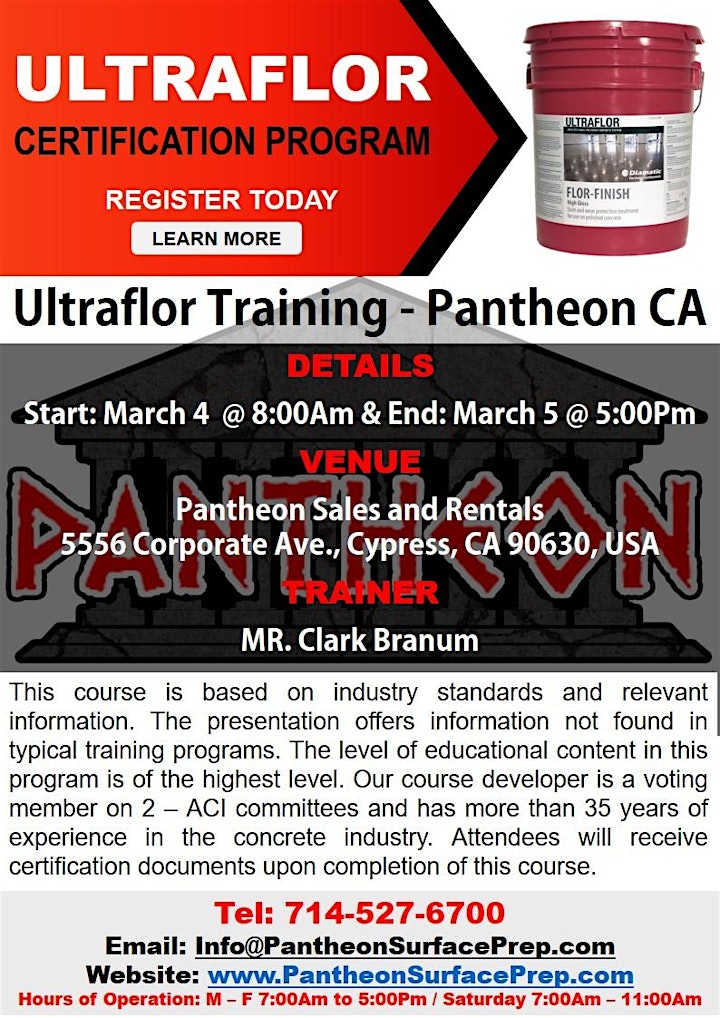 REGISTRATION FEE: $495
***If you purchased a Diamatic grinder in the last 60 days the class fee will be waived. Email us at info@pantheonsurfaceprep.com if you have purchased a Diamatic machine and would like to attend the Ultraflor Certification.
*You can buy 1 ticket for 4 individuals with the same company.
Tel: 714-527-6700
Email: Info@PantheonSurfacePrep.com