Kick off your year on a fiery note with Ushift's Ultra 2022 goal setting Masterclass that'll help you have your best year yet.
About this event
Be empowered to reach your 2022 goals with practical and proven tools & resources
Get mentally, physically, emotionally, financially and spiritually inspired and mentored.
Become part of an accountability network that'll support your goals achievement.
Learn how to have your best year yet.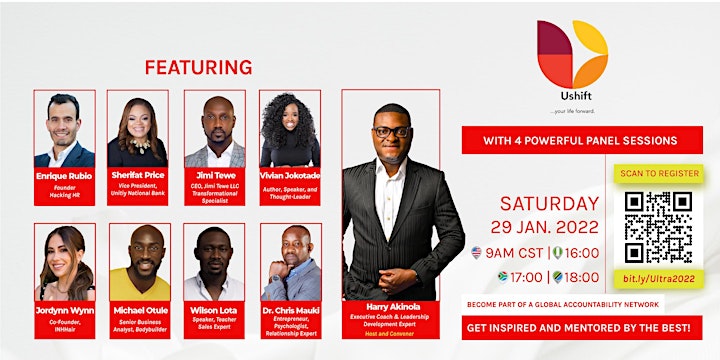 Date and time
Location
Refund policy