Description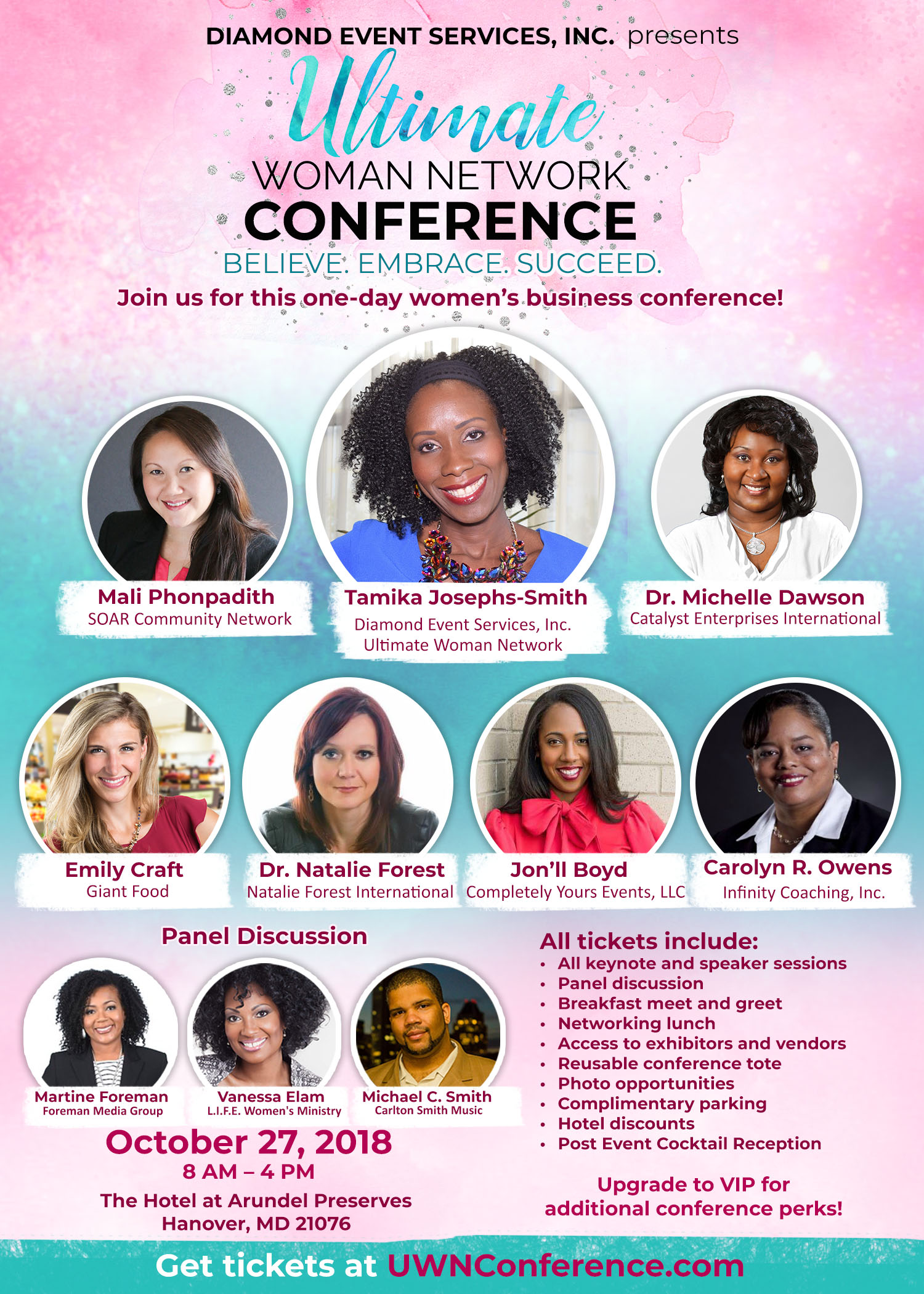 The Ultimate Woman Network Conference, a one-day women's business conference, will provide attendees with critical information to help them believe in themselves, embrace their power and succeed in every area of life, including business, personal growth, and development.

Bringing together a diverse group of women entrepreneurs, industry disruptors, and inspirational figures who share business insights and forward-thinking ideas, the UWNConference will significantly help women-focused businesses, charities, and community reach their goals.

Your ticket includes:
All keynote and speaker sessions
Panel discussion

Breakfast meet and greet

Networking lunch

Access to exhibitors and vendors

Reusable conference tote

Photo opportunities

Complimentary parking

Hotel discounts

Post Event Cocktail Reception
OFFICIAL WEBSITE FOR DETAILS: UWNconference


Interested in being one of our select speakers, sponsors, or exhibitors? Visit UltimateWomanNetwork.com/uwn-conference.