Event Information
Location
To Be Announced
Singapore
Description

Using Value Investing methods from Value Investors such as Benjamin's Graham, Warren Buffett, Peter Lynch and Philip Fisher, businesses with good underlying fundamentals and growth potential can be identified. Combining this with Technical Analysis skils of Trend Trading by Jesse Livermore, retail investors can confidently invest in stocks for short, middle and long term investing.
Enhancing this with the power of Options, to use mathematical probabilty to your advantage, you will be able to take up reasonable leveraged position to achieve High return with lower risk just like how Edward Thorp did in 3 decades in Investing!

We at Ultimate Investing aims just to do this! With a combined investing experience of more than 50 years among the Co-Founders, we are specialist in fundamental and technical analysis boosting our returns using options trading.
---
Our Trend Analysis Coaching is the most critical pathway towards Mastery in Investing. In 6 weeks of weekly coaching with our Co-Founders in a small group setting, you will be analyzing hundreds of companies and real life scenarios to gain maximum experience in the shortest time.

-UI Trend Analysis Coaching is exclusively for UI Bootcamp Graduates who have funded their investment account and ready to make real profits from the stock market.-
---
What would you be expecting from the Coaching:

1. Analyzing and Investing together with the Co-Founders.
2. Hand holding guidance throughout the 6 weeks.
3. Advance Strategies to boost probability of winning
4. 1 Year UI-Membership and be part of a strong community.
---
Frequently Asked Questions:

1) Do i have to bring laptop for the Coaching.

-> Yes. Laptop is required as the Coaching is highly practical and we are using real case studies for practice.


2) I have not open a brokerage account, can i join?
-> All Coaching student must open and fund their investment account prior to the first coaching classes. This is to ensure 100% commitment from the students. Coaches will invest together with the students throughout the coaching period with real account.

3) Where would the coaching be conducted?

-> Coaching will be conducted at a central area with proper table and wifi connection. Coaching venue will varies with different coaching groups.
---
Your Trainers for the Coaching: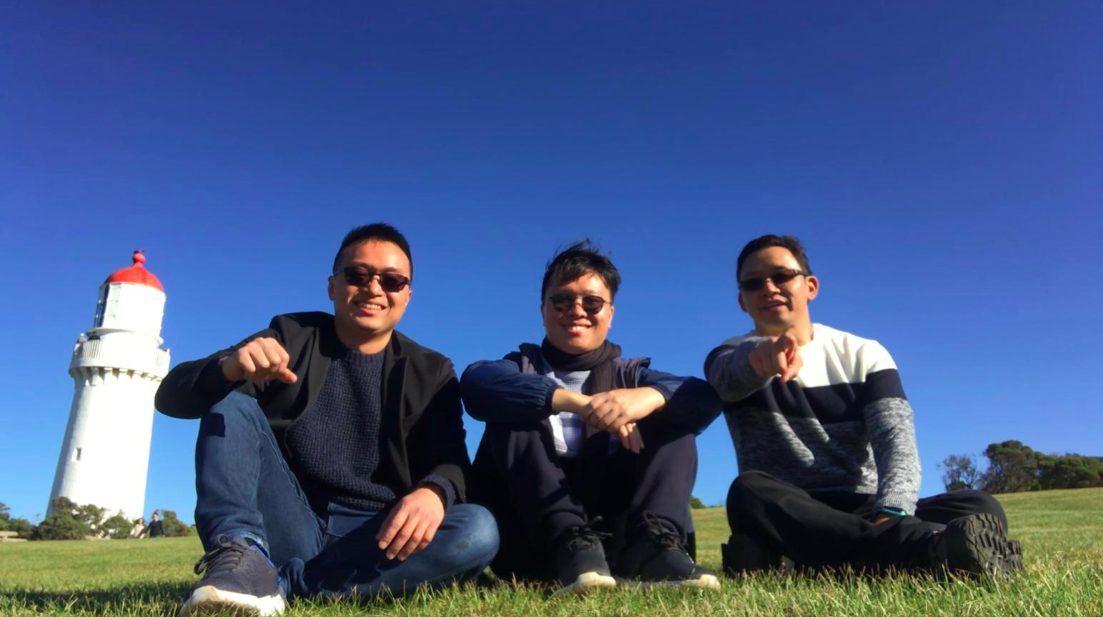 From left. Ivan, Borwen & Paul
Date and time
Location
To Be Announced
Singapore
Refund policy
Organizer of Ultimate Investing Trend Analysis Coaching
Bor Wen is an Investor and Co Author of "The Secrets of Value Investors".
He is a Co-Founder of Ultimate Investing. He co-owns 4 F&B restaurants as well as overseas properties.

He is personally coached and endorsed by Mary Buffett. His investment experience has bring him to platforms like APEX 2016, Inland Revenue Authority Singapore (IRAS), CIMB Securities, Hwa Chong Junior College, Nanyang Junior College and also invited as a judge to Nanyang Technology University Investment Club.
He is a frequent speaker at Securities Investor Association Singapore (SIAS). In 2017, he was featured on 93.8 Live to share on market outlook. 
He conducts investment classes in Singapore, Malaysia, Vietnam, Philippines, Hong Kong and London.