Description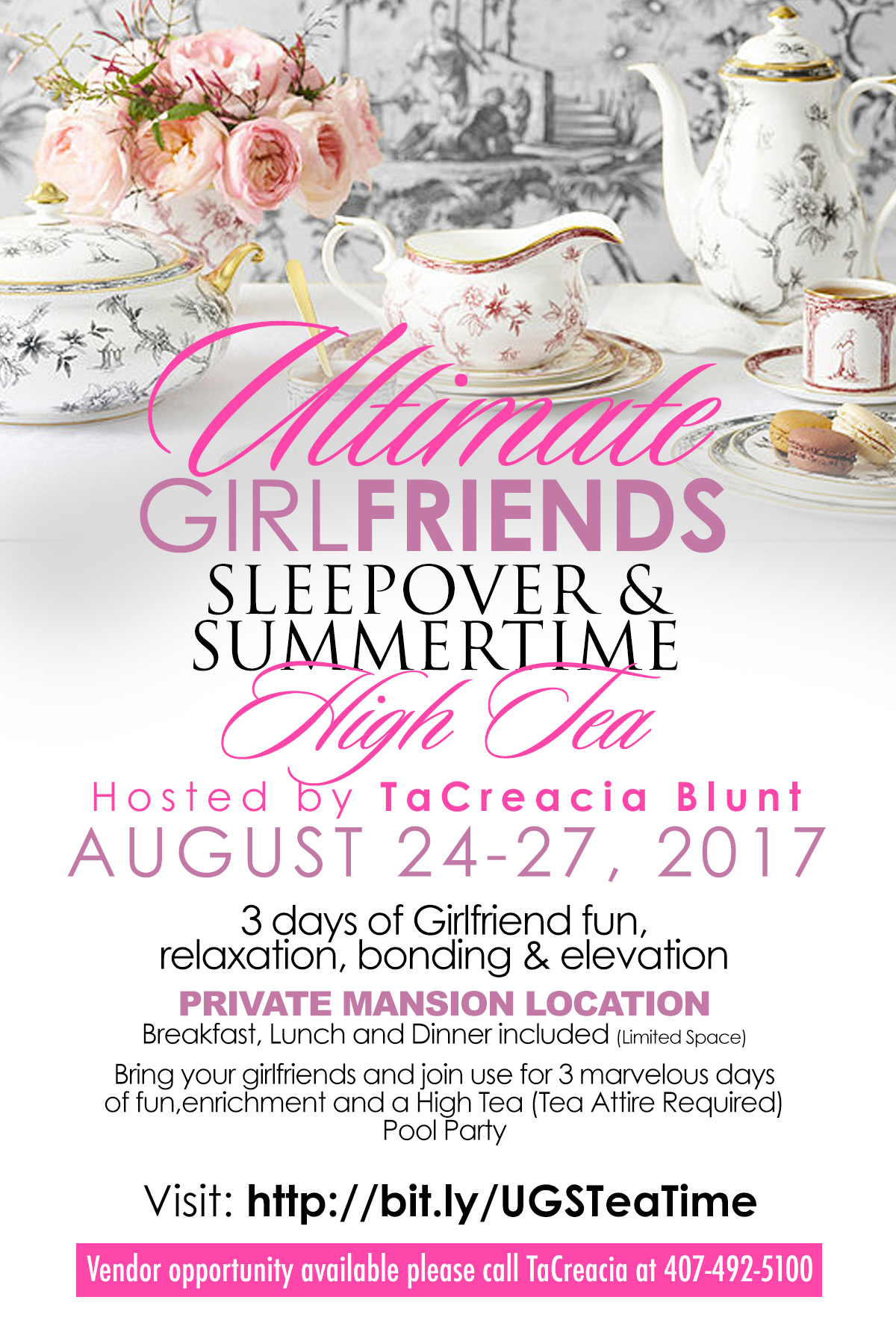 ULTIMATE GIRLFRIENDS SLEEPOVER AND SUMMERTIME HIGH TEA
Grab a Girlfriend and/or Come make new Girlfriends.. Either way come join us for a weekend of Empowerment, Fun and Tea.
TaCreacia Blunt presents:
The Ultimate Girlfriends Sleepover and Summertime High Tea
The weekend is planned out for each attendee. You will walk away empowered and connected to new great Grilfriends.
Arrive on Friday by 5 pm to kick off the fun.
Friday - Welcome Social with snacks and drinks provided
Saturday Morning - A day of games, empowerment, laughter, food and fun
Saturday Evening - High Tea at 4 pm at Private Luxury Home (High Tea Attire Required)... Dinner to follow after Tea
Saturday Night - Evening Pool Party and Cookout
Sunday - Check out and safe travels back home! See you at the next event..
All Foods and Snacks are provided. Limited space so register now.
All fees are non refundable. You don't want to miss out as this will be an event to remember and talk about as you prepare for the next one.