Description
---
ULP Celebrates! Dominican Republic Independence (Part 1) + Dinner. Let's get together to celebrate one of the Dominican Republic's Independence Days (Part 1)…"¡Republica Dominicana, Presente!" We'll have a conversational dinner at a popular Dominican restaurant, share some history highlights and partake in some social/professional networking! Bring your business cards, festive attitude and some 'Dominican History / Trivia / Fun Facts' to share with our group!
WHO: YOU, family/friends/coworkers/seniors/retirees, history & culture buffs, anyone who appreciates and enjoys sharing Latin American Culture…
WHAT: Celebrating the Dominican Republic's Independence re-declared from Haiti in 1844, after a 22-year occupation. …Stay Tuned for Part 2: December 1 for the celebration of Independence from Spain in 1821.
WHEN: MONDAY, FEBRUARY 27 from 6:30-8PM
WHERE: Cibao Restaurant @ 72 Clinton Street NYC 10002 btw. Stanton St & Rivington Streets, Lower East Side MAP
WHY: Because We Are UNITED LATINOS! Plus, ¡Republica Dominicana, Presente! see track 8:05 (Video Oficial) PLASTICO - RUBEN BLADES
FYI: Dominican Republic Culture ~ National Independence Days
HOW: Show Up! F train to Delancey Street or M train to Essex Street…Walk 5 minutes / Each person pays for their own meal. As a general rule of thumb: add at least 25% to your food/beverage consumption which covers tax & tip.
** To learn more, check out these informative videos...
Geography Now! Dominican Republic Ruben Blades - Plastico (Lyrics/Letras)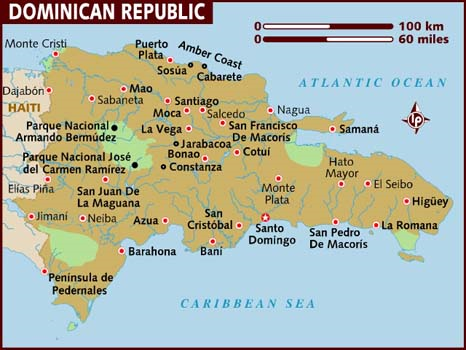 Date and Time
Location
Cibao Restaurant
72 Clinton Street
btw. Stanton St & Rivington Streets
Lower East Side-NY, NY 10002