ULGA SMALL BUSINESS START UP ACCELERATOR FALL WORKSHOP SERIES
Description
The ULGA Small Business Start-Up Accelerator Program is a 12-week small business start-up accelerator training and development program that will support entrepreneurs to identify a business venture, learn market driven fundamentals of planning for the launch and operation of a profitable small business enterprise. Classes are conducted at the ULGA's Empowerment Center located at the main ULGA Office 229 Peachtree Center, International Tower, Suite 30o, Atlanta Ga, 30303. Classes are conducted from 6:00 – 8:30 pm on consecutive Tuesday evenings. Classes are facilitated by the ULGA TEC team, business experts and experienced entrepreneurs who share advice, guidance and lessons learned.
Starting with a business idea, participants create a business in real time. As students and entrepreneurs learn by doing, they will see the business idea evolve as they build the details. A strong, well-researched business plan increases the likelihood of success. Entrepreneurs will save time and money later on by making mistakes up front and on paper. The skills learned in business planning will pay off in other areas of your life, as well.
After participants have planned their business, the TEC Coach can guide access to resources that will help participants finance and operate their business.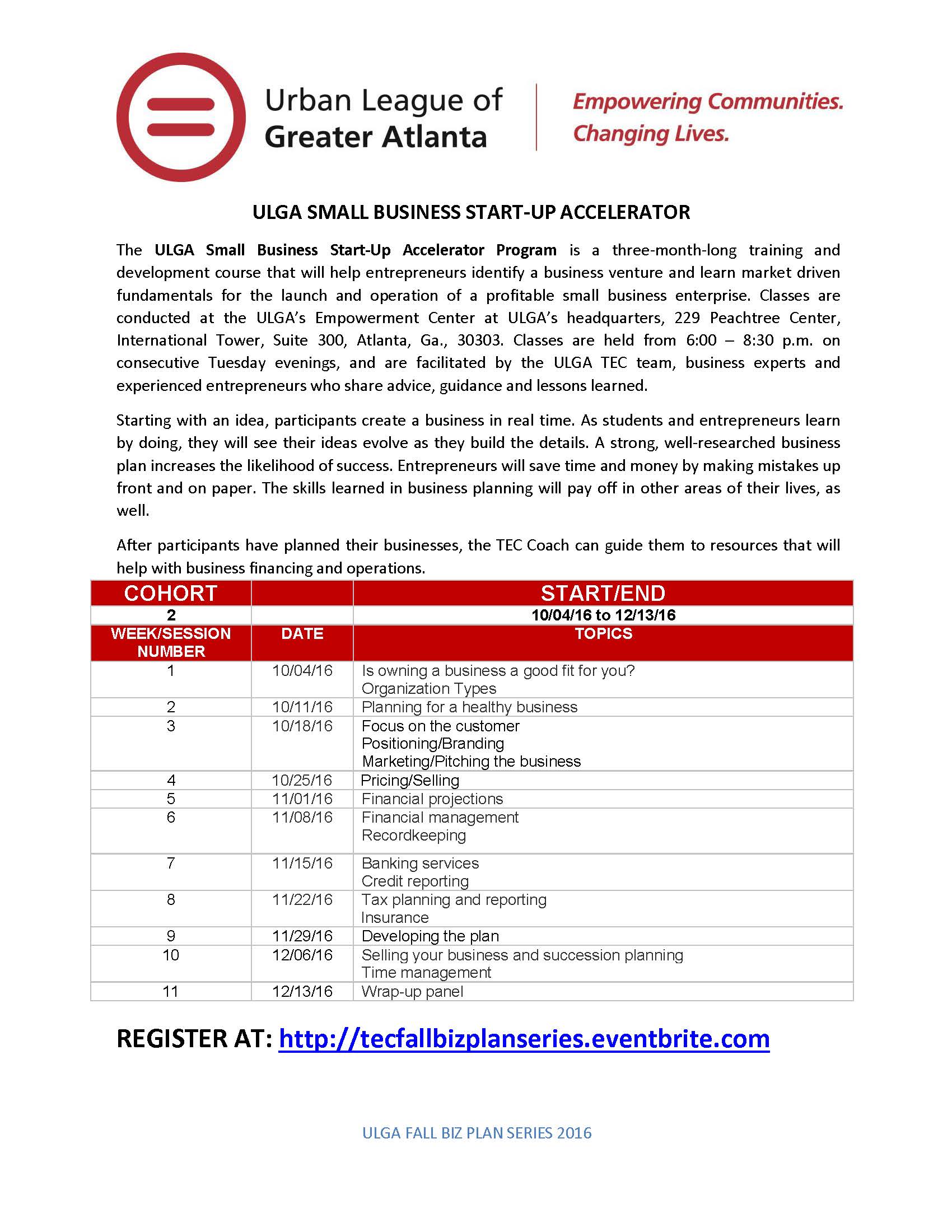 Date and Time
Location
Urban League of Greater Atlanta
229 Peachtree NW, International Towers
Suite 300
Atlanta, GA 30303