Theranos, the company, claimed to have created a blood-testing device that with 'one drop of blood' could obtain hundreds of test results.
About this event
The Author...John Carreyrou
Carreyrou is a two-time Pulitzer Prize-winning investigative reporter at The Wall Street Journal. For his extensive coverage of Theranos, Carreyrou was awarded the George Polk Award for Financial Reporting, the Gerald Loeb Award for Distinguished Business and Financial Journalism in the category of beat reporting, and the Barlett &Steele Silver Award for Investigative Business Journalism. Carreyrou lives in Brooklyn with his wife and three children.
The Book..."Bad Blood: Secrets and Lies in a Silicon Valley Startup"
The Theranos story, here's the short version: the company promised to quickly give you a complete picture of your health using only a small amount of blood. Elizabeth Holmes founded it when she was just 19 years old, and both she and Theranos quickly became the darlings of Silicon Valley. She gave massively popular TED talks and appeared on the covers of Forbes and Fortune.
By 2013, Theranos was valued at nearly $10 billion and even partnered with Walgreens to put their blood tests in stores around the country. The problem? Their technology never worked. It never came close to working. But Holmes was so good at selling her vision that she wasn't stopped until after real patients were using the company's "tests" to make decisions about their health. She and her former business partner are now facing potential jail time on fraud charges, and Theranos officially shut down in August.
The Event...Luncheon
Luncheon and Program Begins at 11:30am with registration and book signing, lunch will be served at noon with program starting at 12:20pm. The price person will be $45 inclusive. If you or your guest has a food allergy or any questions about the event please let us know by contacting Club Services at 1-800-443-0578. The Union League Club adheres to a no denim dress code. Please share with your guests.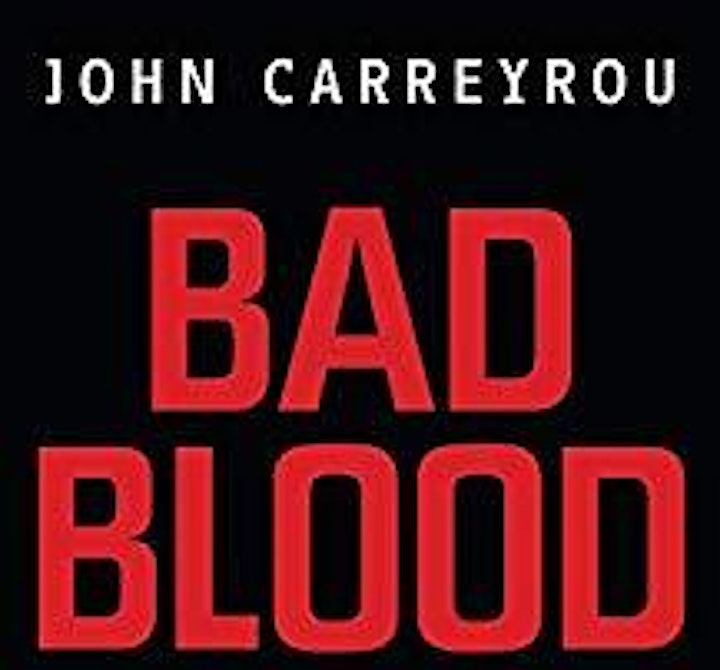 Organizer of ULCC Meet the Author: John Carreyrou "Bad Blood"
Top-ranked private social club for professionals, wine enthusiasts, art lovers, digital nomads, wellness seekers & culinary experiences. Come meet new people through events or just kicking back at the bar. The ULCC is unique in our commitment to serving our country, building our communities and experiencing the culture around us