Event Information
Location
Harbor Grand
101 Avenue of the Americas
at Grand Street
New York, NY 10013
Description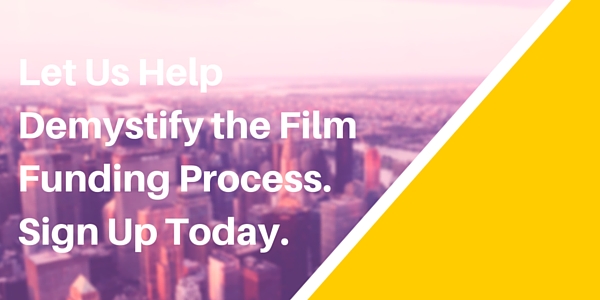 ULB Film Financing 101 will help you value your film idea, actual film content or pseudo content (scripts or other collateral) using social sentiment. This event also allows you to attach distribution contracts to your valued property and apply for tax credits, all underpinned by social sentiment valuation. It's an easy way to begin financing your film through data, minus a headache.
ULB Film Financing 101 is an experience brought to you by the founders of FilmFundr and New York Film Loft. We love to bring storytellers together at events that are geared toward helping them truly achieve creative breakthroughs and business growth. This time, we're taking things to a whole new level so we can help to affect more projects and the filmmakers that create them.
WHERE: HARBOR GRAND, 101 Avenue of the Americas, New York, NY
WHEN: MONDAY, May 23rd | 6pm-9pm
SUBWAY: A,C,E to CANAL | 1 to CANAL
TICKETS WILL BE AVAILABLE ONLINE UNTIL SOLD OUT or MONDAY, MAY 23rd at 3PM EST
AT DOOR: CONSULTING TICKET: $99 p/p (as available) | CONTENT TICKET: $45 p/p
Cash, Credit/Debit will be accepted at the door.
EVENT AGENDA
6pm: Doors Open
6:30-7pm: Welcome & Introductions
7pm-8pm: PANEL:The Film Finance Waterfall
+ Section 181
+ NYS Tax Application Process
Transferable/non transferable tax credits and how much you can get back on your film/how long it takes
8-8:30: Closing comments, questions, and Networking

CONSULTATIONS INCLUDE:
+ CUSTOM TAX CONSULTATION SESSION
+ CUSTOM FILM VALUATION SESSION
+ SIT DOWN WITH A TAX CONSULTANT
+ FILM DISTRIBUTION ADVISORY
*includes a bonus 20min phone consultation with Micah Brown following the event.
All Consultation Slots are on a first come, first served basis until all slots are filled.

OUR PARTICIPATING CONSULTANTS

MICHAEL MARKIEWICZ CPA/PFS, CFP
Feuer & Orlando LLP| Partner
With over 30 years' experience providing financial guidance to entertainment professionals, family offices, small businesses and high net worth individuals, Michael Markiewicz serves as a partner of the firm. Mr. Markiewicz also has particular expertise providing production accounting services for films in all stages of development from pre-production through post-production.
Prior to his position with Feuer & Orlando, Mr. Markiewicz was with CBIZ MHM Family Office Services. He has also held positions at Deloitte & Touche, Marks Paneth & Shron, and The Boston Company. In addition, he served as vice president and CFO of a private family office.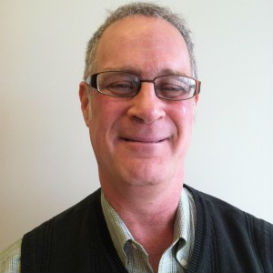 FRED SIEGEL CPA
Fred Siegel, CPA
Fred Siegel is an indie film, tax, and business consultant and founder of Fred Siegel, CPA, specializing in key tax and business issues for producers and dealing with the business of film. Fred has worked for over 20 years with independent filmmakers and their development and production companies, film financing companies, film funds, and creative professionals.
His experience includes working on numerous independent films, including "Winters Bone" and "Boys Don't Cry," and with acclaimed filmmakers such as Christine Vachon, Debra Granik, and Paul Mezey, as well as filmmakers in earlier stages of their careers.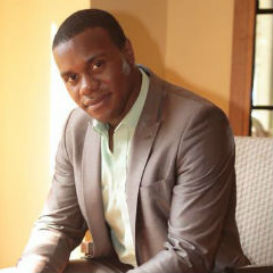 MICAH BROWN, Founder & Chairman
FilmFundr
Micah Brown sits on the executive boards of two highly innovative companies in the entertainment space, specializing in social sentiment and virtual reality - FilmFundr & Rovido. Micah is also a Product Architect within Spies & Assassins, the highly specialized product group of Kirshenbaum Bond Senecal + Partners, one of the leading agencies in the United States.
Micah has worked as a senior level technology consultant in the insurance industry and has worked in commercial, retail and investment Banking at Barclays and within Media technology for Viacom and NBC previous to his current undertakings.

EVENT HOSTED BY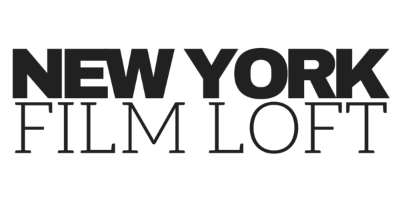 New York Film Loft brings together an amazing community of storytellers, thought leaders, businesses, and investors interested in disrupting the world of Film, Television, Virtual Reality, and Digital Media. Visit New York Film Loft at http://www.nyfilmloft.com/ or Follow them @NYFilmLoft. Also, visit http://on.mash.to/1IPQNlI to find out why Mashable, MasterCard & 9 VC's chose them as one of 9 hot startups to watch at 2015 SXSW


We help first time filmmakers, film students as well as established directors and individuals value & fund disruptive content. From inception to premiere and beyond, we help filmmakers bring content to screens, mobile or otherwise. We assist independent filmmakers and students, in particular, to fulfill their film visions.
Visit their Website

OUR EVENT MEDIA PARTNERS


Website: http://www.creativevisions.org
Creative Visions is a non profit that sparks awareness, builds community and drives action through impact media and the arts.We believe in the power of storytelling to ignite positive social change - and we believe in the power of people to respond. We call this creative activism.
Through our six programs, we inspire and empower creative activism worldwide all while producing media that inspires solutions to global challenges. We have established a strong network of artists and media makers who are telling stories that need to be told about problems that need to be solved.


Website: http://www.consultflt.com
Freda L. Thomas, MBA is a strategic leader with twenty plus years of experience as a business coach/advisor. Thomas has designed a strategic growth process that serves as the blueprint for a company's future growth and direction. LinkedIn invited Thomas to be a part of its pilot program LinkedIn Profinder. LinkedIn Pro will get you in front of the right people (new prospects), to get their attention and close deals. You will need a stellar LinkedIn profile to be accepted. Thomas can update your profile and ensure acceptance to this dynamic new platform.

Website: http://www.scenepr.com
Founded in 2004, SCENEPR!™ is a grassroots community for entrepreneurs & business professionals. We create experiences for the acquisition of new knowledge and the cultivation of new connections!
What kind of events does SCENEPR!™ organize?
SCENEPR!™ holds events where attendees can connect and exchange ideas.
Date and Time
Location
Harbor Grand
101 Avenue of the Americas
at Grand Street
New York, NY 10013