A webinar with John Shook and Serhii Komberianov on how Lean Institute Ukraine is supporting organizations grappling with war.
About this event
Watching in horror as the Russian invasion of Ukraine continues, it is tempting to ask: "Should we even be worrying about lean right now?" Well, our colleagues from Lean Institute Ukraine are very much thinking about it - to the great benefit of the Ukrainian resistance.
Despite bombings, displacement and the unbelievable hardship Ukrainians are enduring, LIU has continued to provide support to lean organizations as they are called to face challenges that the rest of the world cannot even fathom – starting with a drastic drop in economic activity.
Lean is known for working well – in fact, some say it works best – in a crisis. Indeed, Ukrainian lean organizations are displaying extraordinary resilience and agility as they leverage their lean and agile mindset to adapt to the conditions imposed by the war unleashed on their country.
To learn how lean is helping Ukrainian companies, join this webinar that will feature a discussion between Serhii Komberianov, founder and President of Lean Institute Ukraine, and Lean Global Network senior advisor John Shook.
What you will learn
Serhii and John will discuss:
how Ukrainian leaders are finding lean thinking helpful during the war;
the lean practices Ukrainian companies are finding most useful;
how lean thinking and practices can boost a business's preparedness to cope with any extreme situation.
From using TWI to effectively document the working method of someone who is about to leave and join the fight to leveraging lean to boost production or improve the delivery of life-saving items like tourniquets, Ukrainian lean organizations are proving to be an example for us all. Their resolve reflects the bravery and determination that are enabling the Ukrainians' resistance against Putin's troops.
Why it's important you join
All proceeds will go to the charity fund the Lean Global Network has set up to enable the Lean Institute Ukraine to continue its critical work supporting Ukrainian companies and leaders.
$10 Donation to the Lean Institute Ukraine
Other Donation to the Lean Institute Ukraine (write in amount other than $10)
Free (no donation to the Lean Institute Ukraine) registration
The speakers
Serhii Komberianov, President, Lean Institute Ukraine
Serhii founded Lean Institute Ukraine, of which he is President, in 2016. He is a senior lean coach, with experience supporting several international projects in companies that include Coloplast (Hungary), Autolive (Poland), Café 365 (Spain), Legal Sea Foods (USA).
Some of the achievements he is most proud of, as reported by the company he has supported, include: reducing order processing time by 55% and shipping errors by 67% at Nova Poshta; doubling the efficiency of processes for leophilic drugs and reducing defects by 45% at Biopharma; and increasing OEE from 83% to 93% and production volumes by 8.6% at MHP.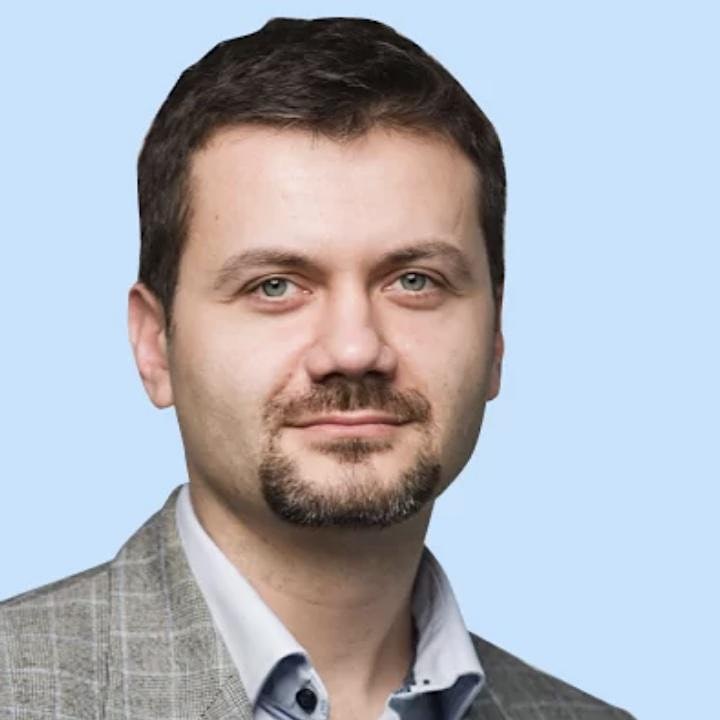 John Shook, Senior advisor, Lean Global Network
John serves as senior advisor to the Lean Global Network. He learned about lean while working at Toyota for 11 years in Japan and the United States, helping the company transfer production, engineering, and management systems from Japan to NUMMI and other operations around the world. While at Toyota's headquarters, he became the company's first American kachō (manager) in Japan. John authored or co-authored some of the most important books in the lean literature, including Learning to See, Kaizen Express, and Managing to Learn.