Come learn how colorful the C7 chord can be with ukulele artist Neal Chin!
About this event
A Zoom Event (link will be emailed to you once you get your FREE ticket!)
This month at the UKC Academy: C7 Colors with Neal Chin
The 'ukulele not only is a fun instrument to play but a great window into the vast world of music. Here we will explore a few different "colors" you can add to a C7 chord just by changing one note at a time! This will explore a bit about chord extensions and even a few uses for them too!
About the Teacher
Award winning artist and Maui, HI native Neal Chin, has been both an 'ukulele educator and performer over the course of his musical career of 19 years. His clear and direct enthusiasm for music has come to life in countless workshops, concerts, and private instruction. While his heart is in jazz, Neal has played with many musicians of different genres including Hawaiian, folk, rock, and hip-hop. His contribution to the collective The Akira Project won his first Nā Hōkū Hanohano Award in 2014 before moving up to the Pacific Northwest. Since then he has been nominated for the Nā Hōkū Hanohano Award for 'Ukulele Album of the Year two years consecutively for 'Ukulele Paintings and The Spotless Mind in 2017 & 2018, started his own 'ukulele practice in the Pacific Northwest, and has toured from Vancouver Island BC to Milwaukee to his home state, Hawai'i. Neal currently lives, teaches, and performs in Seattle, WA.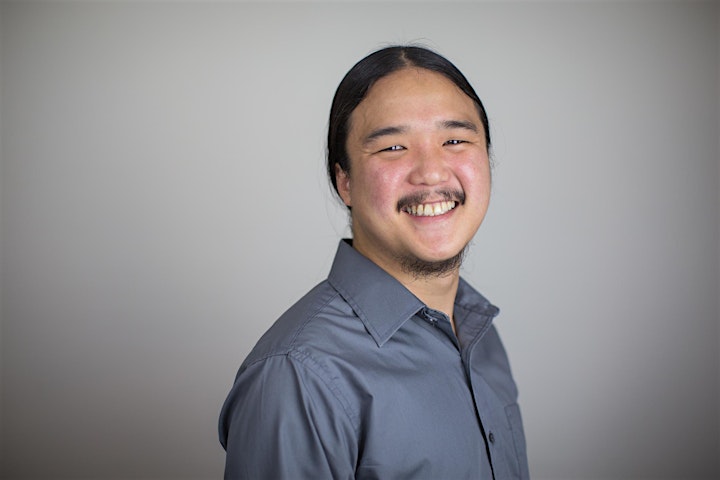 Event is free, but we appreciate your donation. Pay what you can!
The UKC is a nonprofit organization that provides free instruments and supports music therapy for hospitalized children. The group partners with more than 200 hospitals in the U.S. and worldwide.
The UKC Academy is a series of educational online classes with ukulele teachers and music therapists, where you can get resources and expand your ukulele knowledge via zoom.