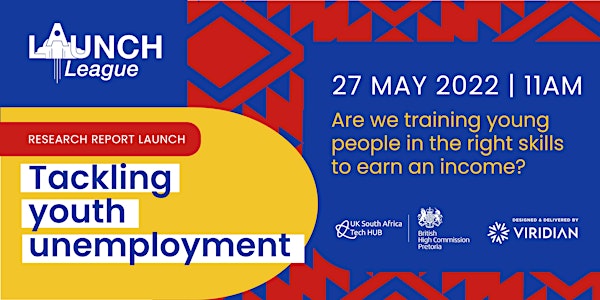 UK-South Africa Tech Hub Launch League: Research Report Launch
The UK-South Africa Tech Hub Launch League report is here! Join us as we unpack our latest findings.
About this event
Join the UK-South Africa Tech Hub Launch League on Friday, 27 May for the launch of our latest research report!
Following the rising levels of unemployment among young South Africans, Launch League undertook research that saw over 40 skills and entrepreneurial training organisations partake in a survey that explored the following:
How are we equipping South Africans to be economically active and find pathways to income in the New Economy?
In our research, we sought to understand: What skills training is currently being offered by organisations? What is working? Where are the challenges faced? Where are the possible gaps or opportunities for how offerings and support by hubs, entrepreneur support organisations (ESOs) and skills trainers could be strengthened?
Through this report, we're ultimately understanding how South African hubs and skills organisations can train and support young South Africans to find pathways to income in a changing economic landscape.
Our panel discussion will feature the following speakers:
Nicki Koorbanally (CEO, mLab)
Darryl Dennis (CEO, Nelson Mandela Innovation Hub)
We're excited to be sharing the research findings with you, and have a robust discussion with both survey participants and the Launch League hubs community to unpack and explore this crucial topic.
------
About UK-South Africa Launch League
Launch League is an initiative of the British High Commission's UK-South Africa Tech Hub and Digital Access Programme.
Over the past two years, Launch League has built a community of practice amongst South African hubs and entrepreneur support organisations through engaging training sessions and industry meet-ups. The project also develops open licence programme material for the community to leverage to better support and grow local entrepreneurial ecosystems. Launch League is designed and delivered by Viridian.