UK DIRTT Project Tours + Green Scene

Thursday, August 13, 2015 from 4:00 PM to 7:30 PM (EDT)
Event Details
Presentation & Project Tour at Pence Hall
Join Green Scene hosts Sissy Judy, Jenny Stephenson, and Deborah Nelson, with DIRTT and ID+A, for two DIRTT project tours at UK.  The event will begin with a tour of Pence Hall given by DIRTT's Laura Lee Bocade.  Guests will walk through the newly renovated College of Design.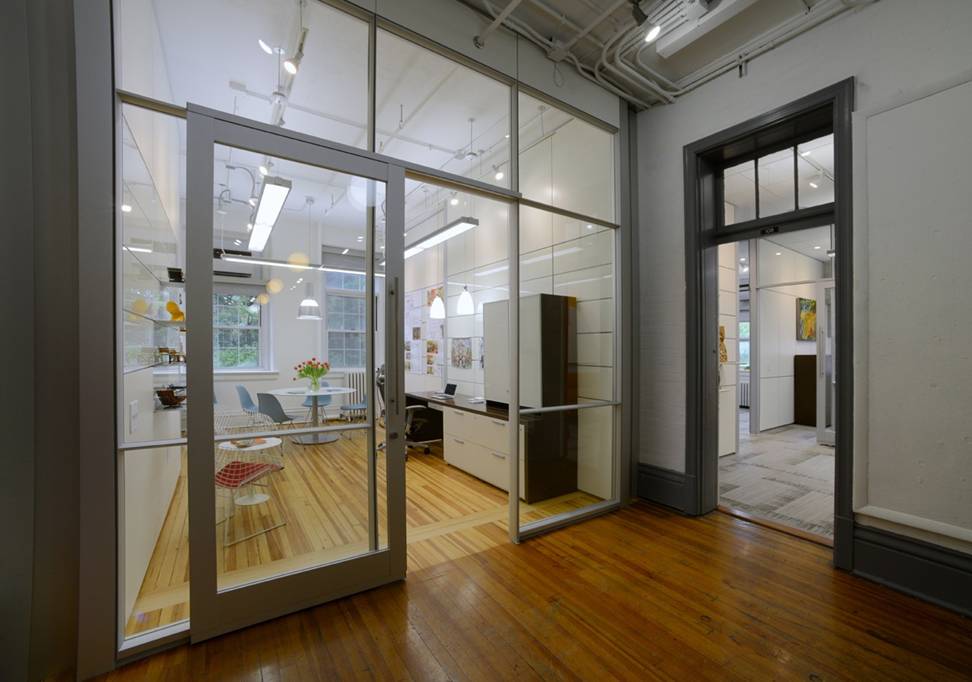 Project Tour & Green Scene at Champions Court 1

Next, join the DIRTT team for a tour of The Study at Champions Court 1, a stunning example of the new trend in student collaboration spaces.  Learn how a DIRTT project comes together from design to installation, and why the design team chose DIRTT for the space. Champions Court 1 is a LEED-registered building and one of UK's 26 LEED projects. There will be a CEU presentation at Champions Court 1.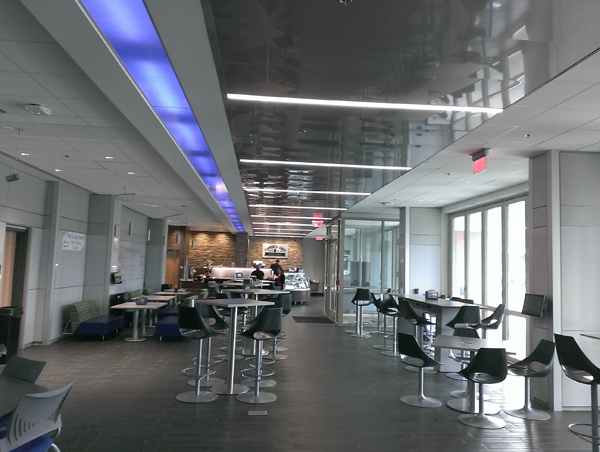 The tour will wrap up with a Green Scene celebration at Champions Court 1!

---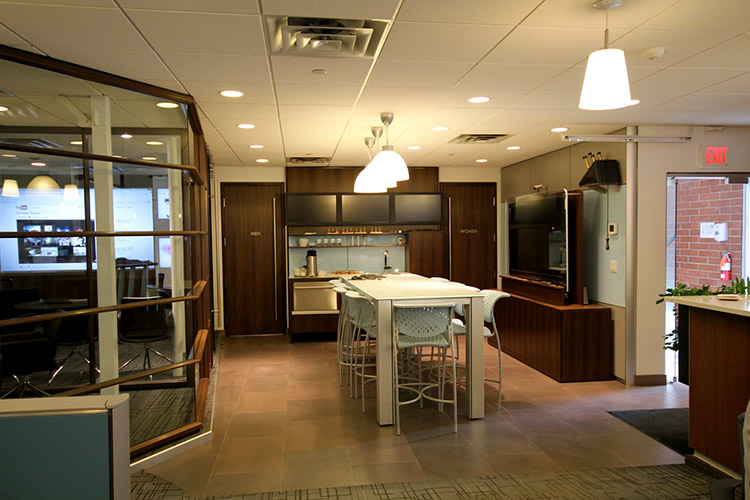 What is DIRTT?
21st Century Construction
"We are Doing It Right This Time, because last time with conventional construction, the computer power didn't exist to go from design, to real-time 3D, to specifications, to the production floor. Last time environmental sustainability wasn't tied to the bottom line. Last time there was no such thing as being able to affordably manufacture individualized spaces. This time, DIRTT is giving clients and the interior construction industry a new way to Build better. This time we are doing it right."  www.dirtt.net
DIRTT Environmental Solutions (Doing It Right This Time) uses its proprietary 3D software to design, manufacture and install fully customized prefab interiors. Our customers in the corporate, government, education and healthcare sectors benefit from DIRTT's precise design and costing; rapid lead times with the highest levels of customization and flexibility; and faster, cleaner construction.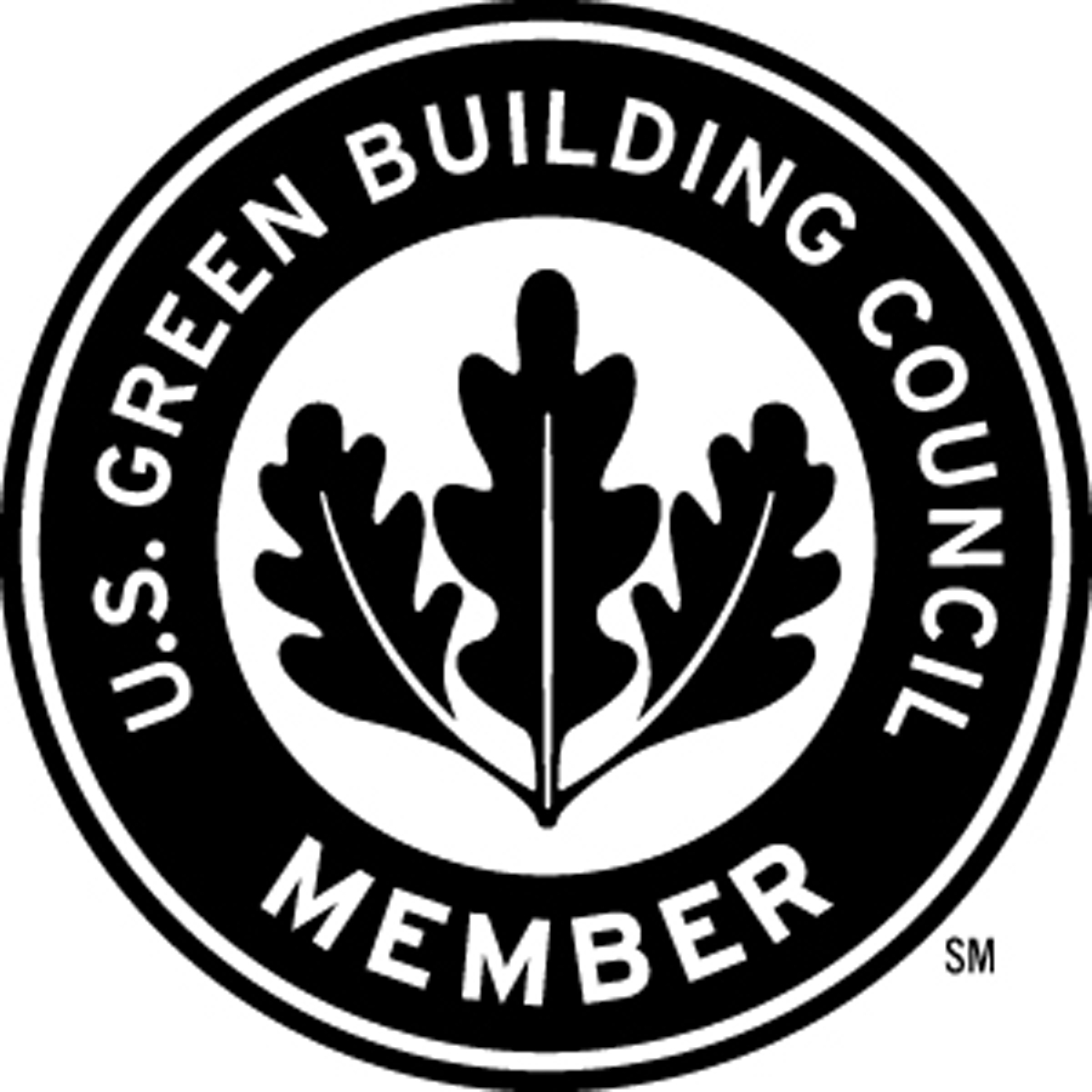 ---


What is DIRTT's approach to sustainability?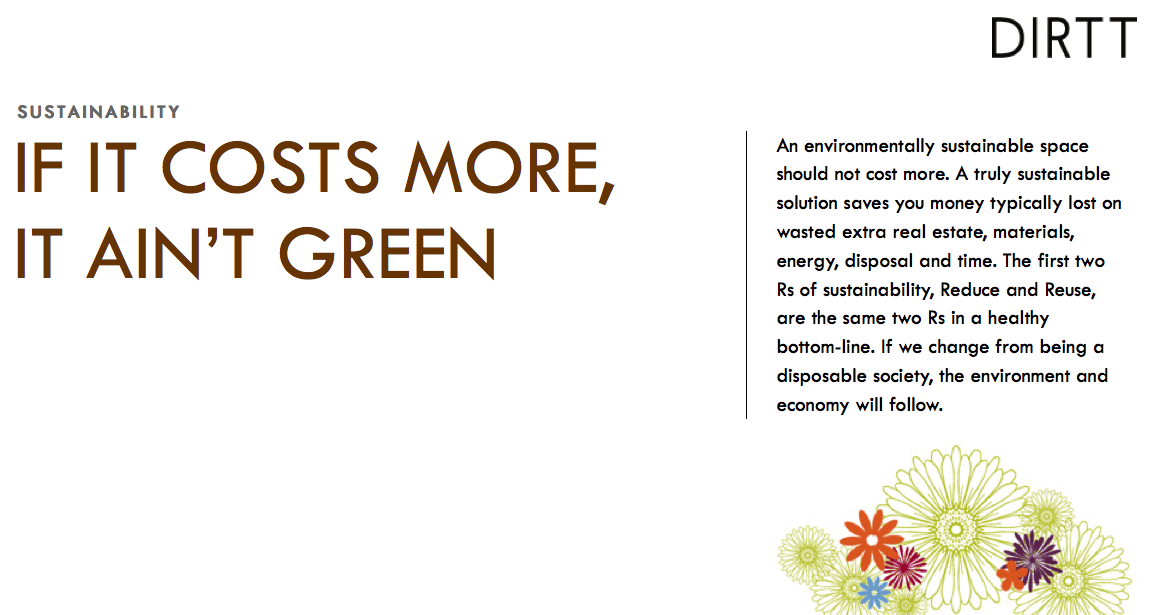 ---
Learn more about DIRTT
Click here for "An Overview of DIRTT "(.pdf)   
Video: DIRTT and the Environment  
Video: A Tale of Two Construction Methods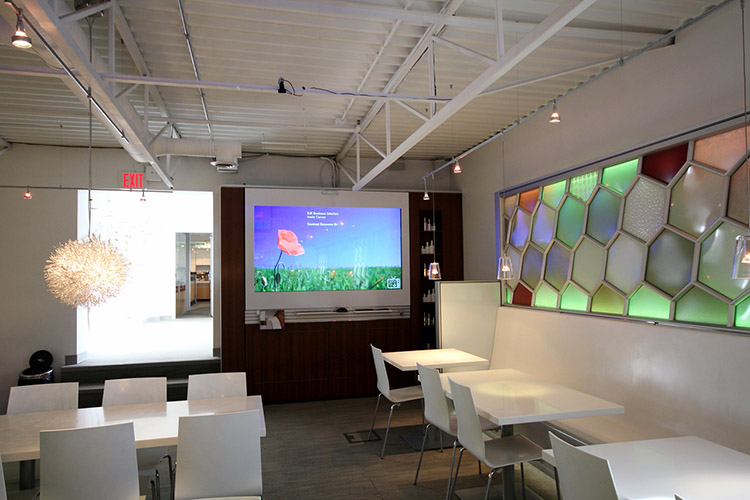 ---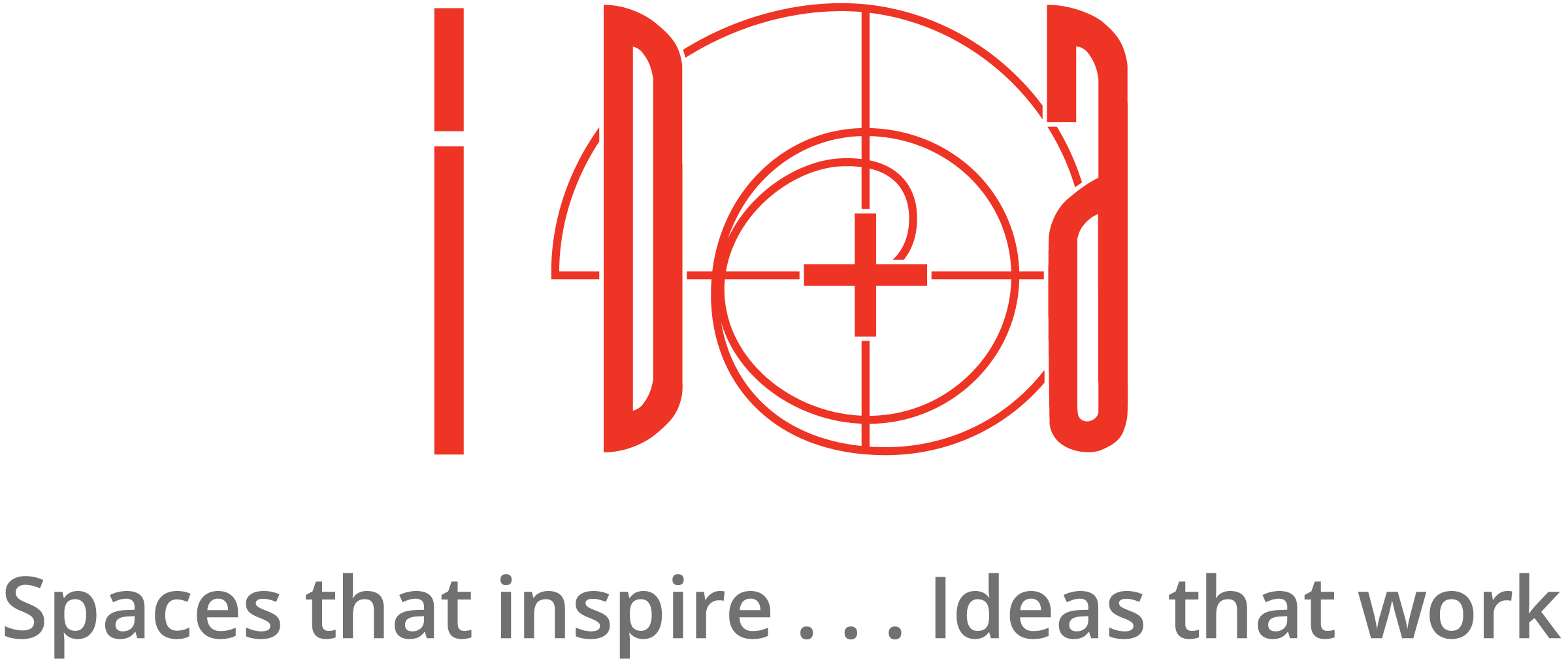 Kentucky USGBC Sponsor ID+A is a leading provider of furniture, manufactured interior construction, and design services with offices in Louisville, Lexington, Nashville and Evansville. Thanks to DIRTT and ID+A,  this event will include a project tour of LEED-registered Champions Court 1 + our first look at a DIRTT installation at a Kentucky USGBC event + a Green Scene in the dorm's rooftop garden.
Meet your hosts for this event:
Jenny Stephenson, ID+A DIRTT Champion

Sissy Judy, DIRTT Environmental Solutions

Deborah Nelson, ID+A, Designer, LEED AP ID+C

Laura Lee Bocade, DIRTT

---
The Green Scene runs from 5:30 to 7:30 p.m.  You can register for the Project Tour or Green Scene. You do not have to attend one to attend the other.  Light hors d'oeuvres and refreshments will be served at the Green Scene.
---
Join us! Register now!
Help spread the word! http://dirtt-greenscene.eventbrite.com
Invite an Emerging Professional!
Images courtesy DIRTT.net
---
Project Tour begins at Pence Hall: https://goo.gl/maps/vp6F1

When & Where

Pence Hall + Champions Court 1
Library Drive and Funkhouser Dr
Lexington, KY 40506


Thursday, August 13, 2015 from 4:00 PM to 7:30 PM (EDT)
Add to my calendar
Organizer
Kentucky U.S. Green Building Council
The Kentucky U.S. Green Building Council and its volunteer members are connecting business owners, homeowners, educators, like-missioned organizations, building design and construction teams and policy makers with sustainable approaches to today's pressing energy, environmental and economic issues.
We celebrate more than 400 LEED projects in Kentucky, and the 1000+ LEED accredited professionals who help design, construct, operate and maintain them.



Vision
To improve the health and welfare of all Kentucky citizens through a sustainable and responsible built environment. 
Mission
To educate and promote the design, construction, and operation of buildings and the built environment in Kentucky that are environmentally responsible places to live, work and learn.


Aims
Develop an organization of excellence to solidify the Chapter's capacity to impact market transformation within the Commonwealth of Kentucky to a sustainable built environment.
Provide the education and forum for dialogue with all stakeholders including Kentucky's underserved population to drive an overall increase in the market's capacity for sustainable development and access to all.
Advocate for public policy advancing the mission and vision of USGBC and educate policy leaders in the advantages of the LEED system as a standard for green building and neighborhood development.
Encourage the use of Green Building Best Practices and additional tools and standards for certifying green buildings and neighborhood development.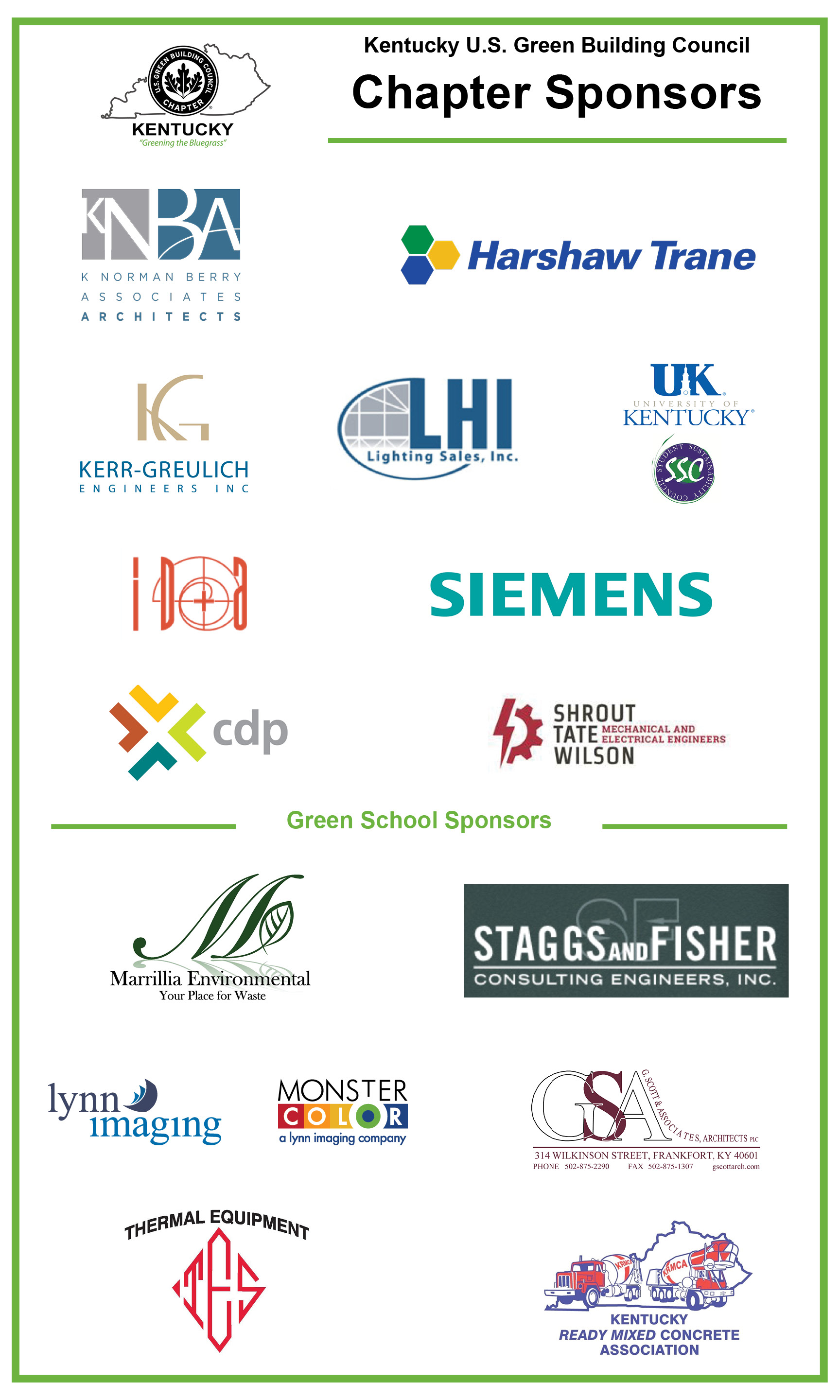 UK DIRTT Project Tours + Green Scene