Description
On the 6th and 7th of December 2016 the UK Catalysis Hub Will host its annual winter conference and network meeting. The Conference will take place on the Harwell Campus.
The conference will start at lunchtime on the 6th and the main conference will conclude at lunch on the 7th. THere will be a dinner on the evening of the 6th of December. However there will be a discussion with Diamond Light source on the afternoon of the 7th of December and an additional conference on the 8th of December focussed on Earth Abundant Catalysis ( more details below)
Speakers for the Catalysis Hub Winter conference include members of the Catalysis Hub and wider international catalysis community. The event will include flash presentations from the Hub postdocs and a Dinner in the local town of Abingdon. The Conference will also Include the presentation of the JMT medal for Catalysis
Invited Speakers include:
Professor Veronique Van Speybroeck University of Ghent
Professor Vivek Ranade Queen's University Belfast
Professor Mike Bowker, Cardiff University
Dr David Chaplin Dr Reddys
Professor Luet Wong University of Oxford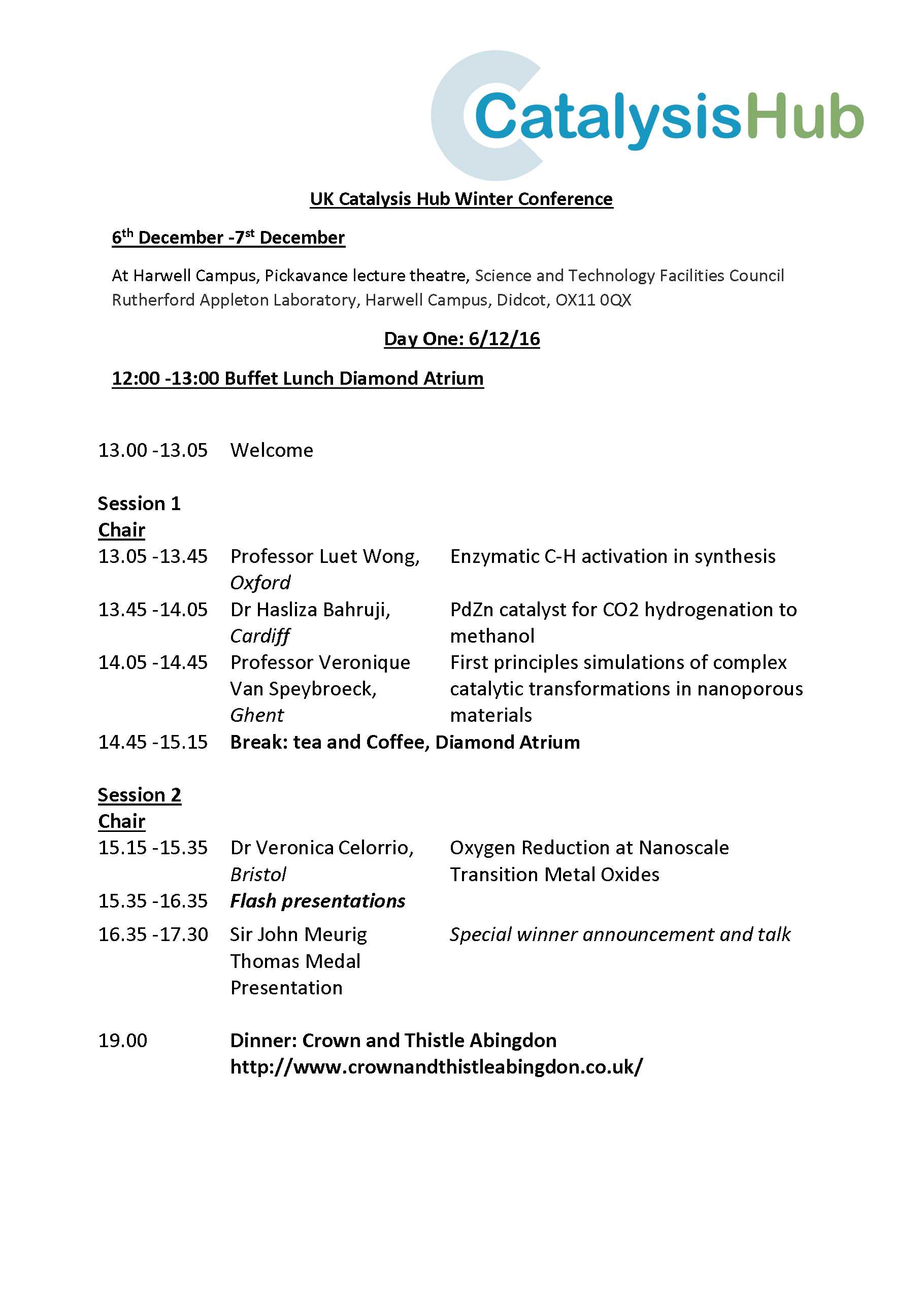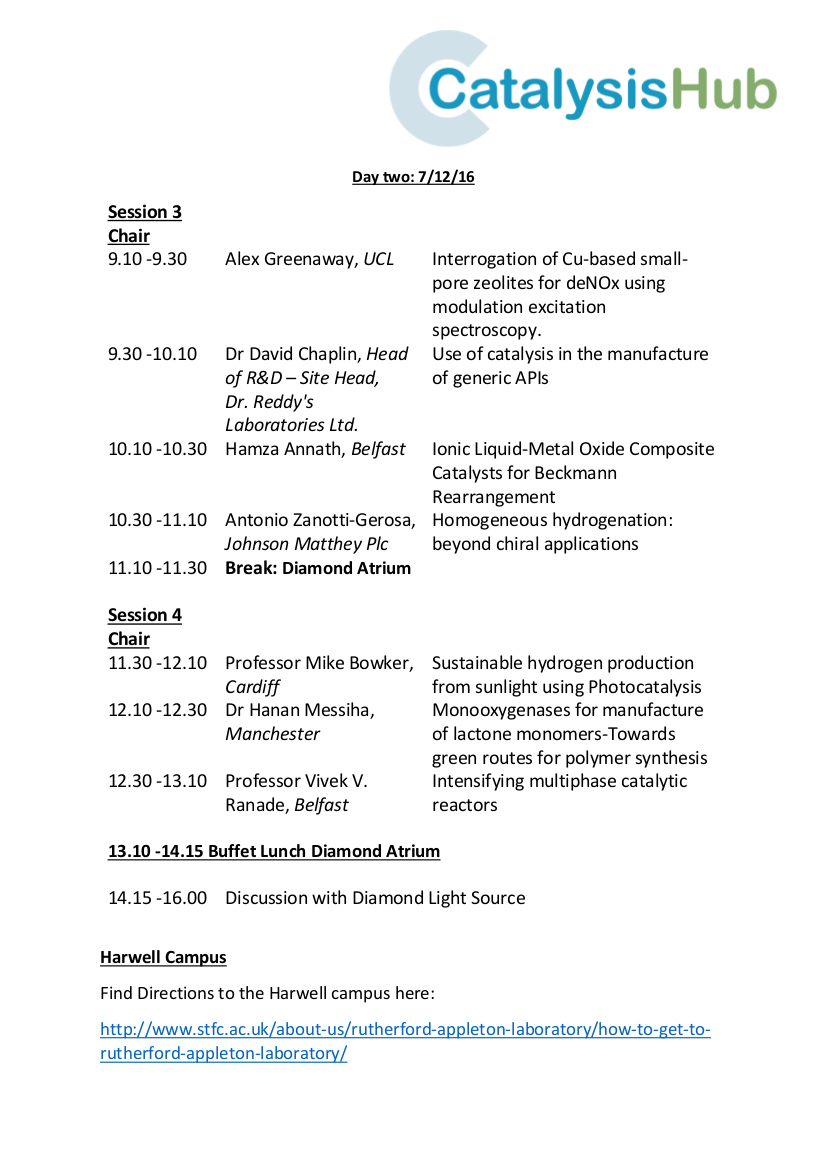 Details of how to get to the Conference can be found here. The Hub will provide a bus to Abingdon after the conference for the dinner, please book a ticket if you wish to use this transport. After the dinner Attendees will need to arrange their own transport back to their accommodation.
Discussion with Diamond
On the Afternoon of the 7th of December The catalyis Hub will host an afternoon session with Diamond Light source focused on discussing the opportunities that an upgrade to the Diamond storage ring might bring for Catalysis and other Research , For example opening up new techniques based on increased coherence (e.g. much more insight imaging of single catalysis particles, in operando….) as well as much enhanced brightness and reduced spot size. Tickets for this can be booked in addition to the Hub conference or as a standalone session
Earth Abundant Metal Catalysis (EAMCat 1)
On the 8th of December the Catalysis Hub is Co-hosting the first Earth Abundant Metal Catalysis (EAMCat 1) more details and Registration for this conference can be found here
Note: there is parking available on the campus in the Bus stop car park a short walk from reception. Please do not park in front of the reception building