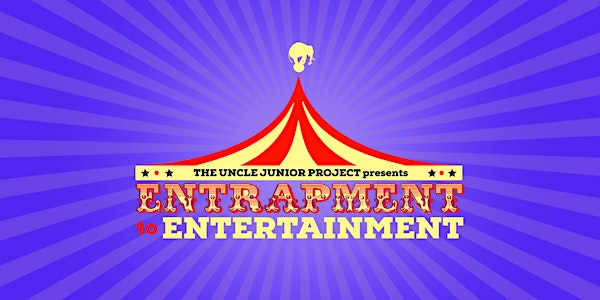 UJP Presents ENTRAPMENT TO ENTERTAINMENT
Uncle Jr Project is proud to present its Entrapment to Entertainment exhibition on display for the first time in a decade.
When and where
Location
African American Art & Culture Complex 762 Fulton Street San Francisco, CA 94102
About this event
Entrapment to Entertainment is a powerful exposé and celebration of the history of Black people in the American Circus. The exhibition features original costumes, archival film, powerful still images and contemporary art by acclaimed Bay Area contemporary artists.
Blacks have a rich history in the ring, with a legacy spanning P.T. Barnum's claim to fame Joice Heth; conjoined twins Millie Christine McKoy, who were born into slavery; the Ringling Brothers' debut of the first black aerial act, Satin; and continuing today with Universoul Circus, the nation's only African-American owned circus. Entrapment to Entertainment offers an opportunity to discover and honor the achievements of the many extraordinary individuals and groups in the African-American circus community.
Curated by Uncle Junior Project founder Veronica Blair, this exhibition will profile performers of African descent, including Emanuel "Junior" Ruffin, Bernice Collins, King Charles Unicycle Troupe, Vanessa Thomas-Smith, and Satin, the first Black female aerial act of Ringling Brothers and Barnum & Bailey Circus. The retrospective captures these artists' essence in four acts: Beginnings, Inspiration, Narrative, and Experience.