UI/UX Designer ($60K/year) - Online Hiring Event

Saturday, January 19, 2019 from 1:00 PM to 7:00 PM (UTC)
Event Details
We're running an Online Hiring Event on January 19th, 2019, to hire for the UI/UX Designer ($60K/year) role.
Online Hiring Events are live forums designed to enable you to understand the role and requirements through an interactive Q&A session followed by a self-directed testing process. The testing takes between 3-5 hours to complete. It's worth taking the time to finish all the tests because we evaluate every single complete application to find the top talent.
This event will include all testing required to apply for the role. Upon grading the tests, and if you advance, we will set up an interview with the hiring manager.
You can see more details about this role here:
https://www.crossover.com/uxui-designer?utm_campaign=Jan19event
---
As a UI/UX Designer, you will make a significant impact on the visual quality and user experience of our digital ecosystem. Our products are the job opportunities on our website. You will conceptualize and design digital content that converts traffic through the various touchpoints that support the lead generation process. 
You will work to plan, wireframe, prototype, and prepare assets for the website, social media, and email. This isn't just a design role. The ideal candidate should be capable of coding and have an eye for clean and minimalistic design. Based on the cloud-based tools we use, the candidate needs to have an advanced level of coding experience in front-end development technologies.
Each week - you will:
Create compelling visual content

Have the ability to take UX/UI design from ideation to production such as

user flows, journey diagrams, wireframes, sketches, prototypes, layouts, UI assets, and production documents

Develop a simple, clean, and attractive UI/front-end

Define and reinforce brand identity through visual design

Understand the needs of all stakeholders to create intuitive and convenient

designs

Perform usability testing and user research

Maintain CMS-based products, from its visual interface through to the

back-end code

Release library with reusable assets

Update web-based content on a daily basis

Release top-notch video and multimedia content (video templating,

animation and post-processing)
To be a great candidates for the UX/UI Designer you need to meet the following requirements:
A degree/diploma in design in one of the following fields: UI/UX, Digital,

Multimedia, Interaction, or in a related field such as Information Systems, Human-computer Interaction, etc

Minimum of 5 years experience in UI/UX Digital, Multimedia, Interaction, Information Systems or Human-computer interaction

Minimum of 5 years experience in UX/UI design (cross-platform), asset development, working within and creating digital brand guidelines, UX and competitive research, communicating and substantiating design ideas

Solid UI/UX design experience with Photoshop, Illustrator, InDesign, Sketch, Axure, UxPin, InVision, etc

Video editing expertise, including (but not limited to) tools such as Adobe Premiere Pro and Adobe After Effects

Proven record of high-quality web and/or mobile design and creating engaging digital experiences with a solid portfolio to demonstrate this - experience with data-driven design is a requirement

A good eye for details when creating assets (illustrations, compelling visual elements, etc)

Strong expertise in responsive and adaptive design principles and UI/UX best practices

5+ years experience doing copy editing of digital content

5+ years experience in B2B proofreading and copy editing digital content

2+ years of SEO and conversion rates experience

Expertise in developing functional widgets for a portal with graphical interfaces and code back-end

Minimum of 5 years experience of working knowledge of front-end development and coding technologies such as HTML5, CSS3, SASS, LESS, Stylus, and common Javascript UI libraries

CMS template development and backend experience during the last 5 years

Great communication skills in English

Ability to take initiative within the remote environment

Comfortable working in a fast-paced iterative/agile design process based on frequent feedback loops
Candidate Requirements:
A degree/diploma in design in one of the following fields: UI/UX, Digital,
Multimedia, Interaction, or in a related field such as Information Systems, Human-computer Interaction, etc
Minimum of 5 years experience in UI/UX Digital, Multimedia, Interaction, Information Systems or Human-computer interaction
Minimum of 5 years experience in UX/UI design (cross-platform), asset development, working within and creating digital brand guidelines, UX and competitive research, communicating and substantiating design ideas
Solid UI/UX design experience with Photoshop, Illustrator, InDesign, Sketch, Axure, UxPin, InVision, etc
Video editing expertise, including (but not limited to) tools such as Adobe Premiere Pro and Adobe After Effects
Proven record of high-quality web and/or mobile design and creating engaging digital experiences with a solid portfolio to demonstrate this - experience with data-driven design is a requirement
A good eye for details when creating assets (illustrations, compelling visual elements, etc)
Strong expertise in responsive and adaptive design principles and UI/UX best practices
5+ years experience doing copy editing of digital content
5+ years experience in B2B proofreading and copy editing digital content
2+ years of SEO and conversion rates experience
Expertise in developing functional widgets for a portal with graphical interfaces and code back-end
Minimum of 5 years experience of working knowledge of front-end development technologies such as HTML5, CSS3, SASS, LESS, Stylus, and common Javascript UI libraries
CMS template development and backend experience during the last 5 years
Great communication skills in English
Ability to take initiative within the remote environment
Comfortable working in a fast-paced iterative/agile design process based on frequent feedback loops
Register by clicking the green button. The Webinar address and test platform link will be sent to confirmed candidates by email.
Join our community of remote professionals!
We have over 4,000 Crossover team members and are growing our network around the world. Watch this video to hear from team members in Brazil, Russia, Poland, Argentina, Turkey, Romania, Ukraine, and Hungary. https://youtu.be/L_hhRUutsko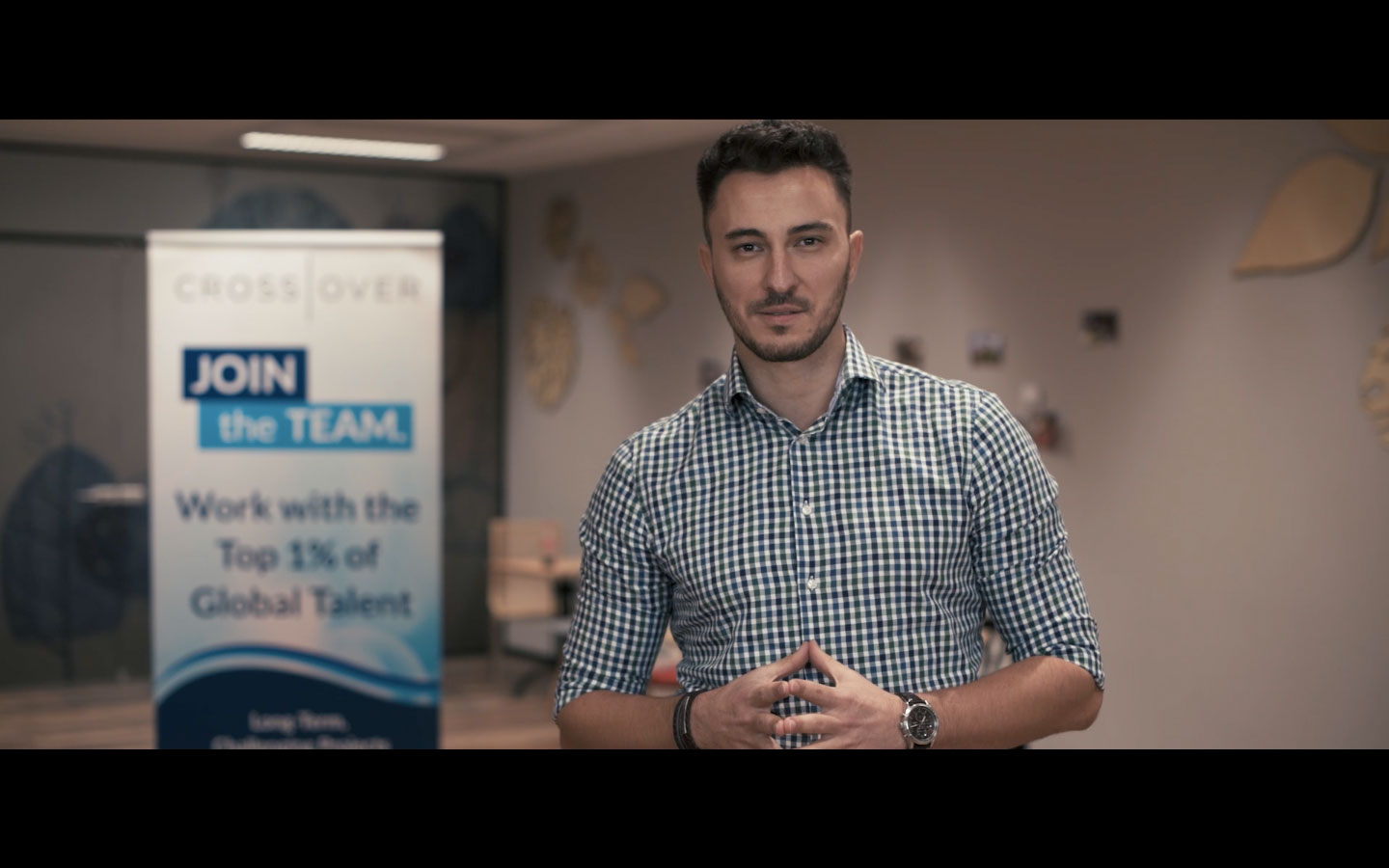 Watch our Pre-Event Checklist Video: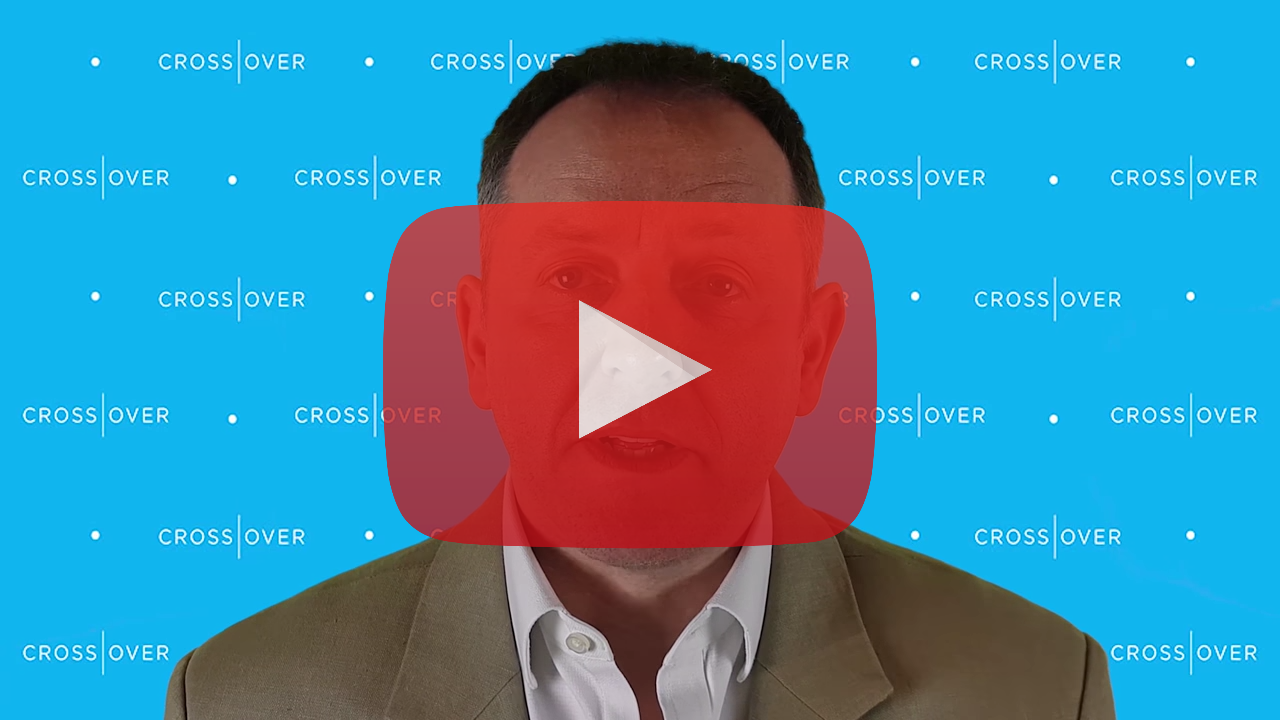 Have questions about UI/UX Designer ($60K/year) - Online Hiring Event?
Contact Crossover
Save This Event
Organizer
https://www.crossover.com/

At Crossover we believe the best talent is located all around the world. With more than 2,000 team members in more than 100 countries, we match highly skilled professionals with leading companies for remote working partnerships. All our positions are full-time, long-term and offer working flexibility: work from anywhere that's most productive -- or now in select cities, collaborate and work at co-working sites as well.
 
There's a lot of great activity around the world at Crossover. From our international recruiting tour featuring hiring events across South America, Europe and Asia— to the rollout of our co-working sites in select cities, there is always something going on at Crossover.
.