Description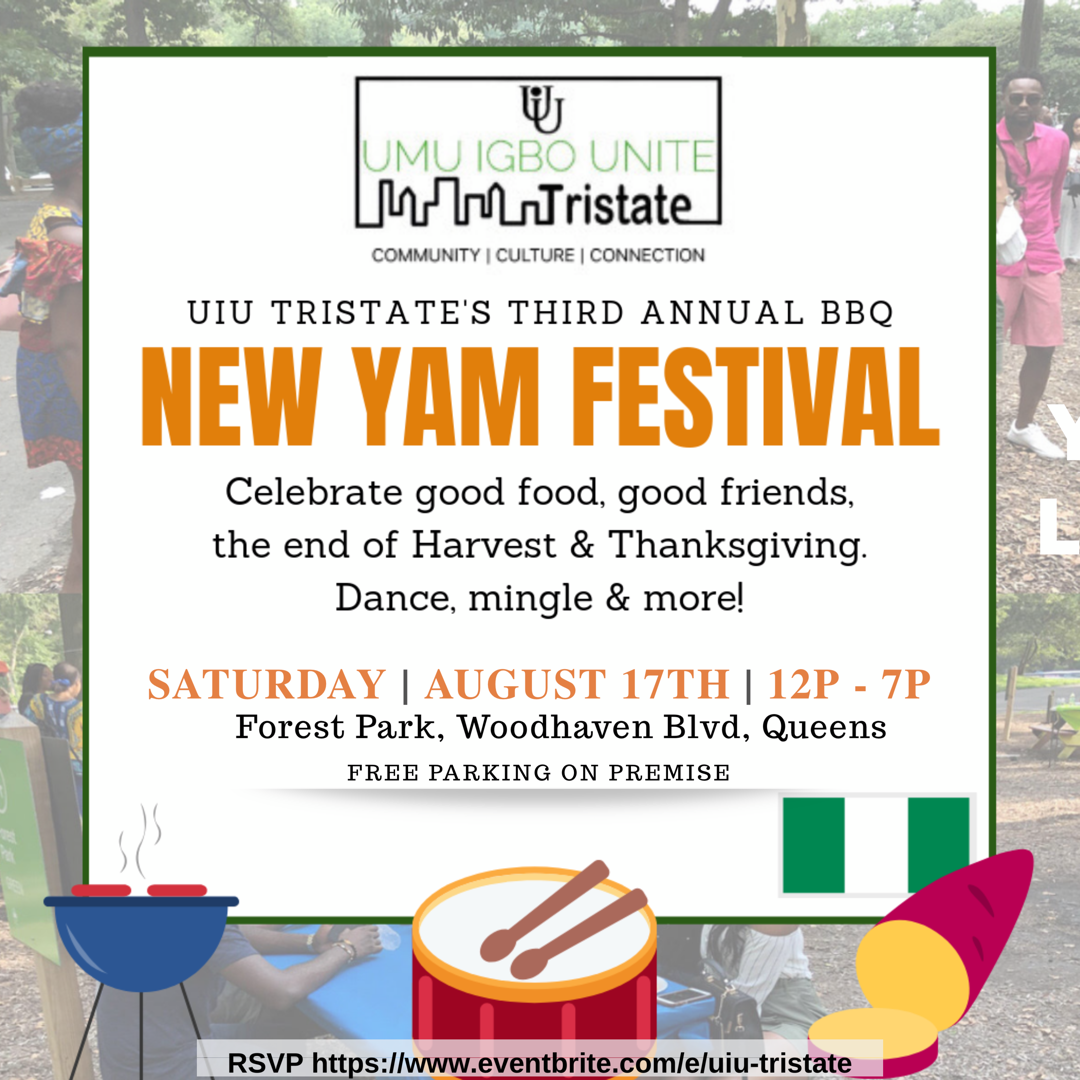 LADIES AND GENTLEMEN COME AND SHINE YA EYES
We are pleased to announce our 3rd Annual UIU Tristate-State BBQ & First EVER New Yam Festival!
According to Igbo tradition, the New Yam Festival is held in August and marks the end of harvest and thanksgiving.
For this year's event, we're bringing Naija to the States, as always!
Featuring introduction of yam, blessing of the yam, drummers, dancing and more!!

Join us as we close out the summer by celebrating our beloved heritage with friends and family!
Music by NYC's Finest DJ

Come ready for the hot hot hot summer BBQ that'll make this cookout the best party on the block. We've packed this summer blockbuster with your fave grilled meats and veggies, picnic sides, sunshine-y desserts, and thirst-quenching drinks.
Free entry! Food for purchase for only $10. For members, food is FREE with ONLINE RSVP only. Members email us for discount code @ uiutristate@gmail.com. More at festival.
See joy! See happiness! Come and be like your mates!!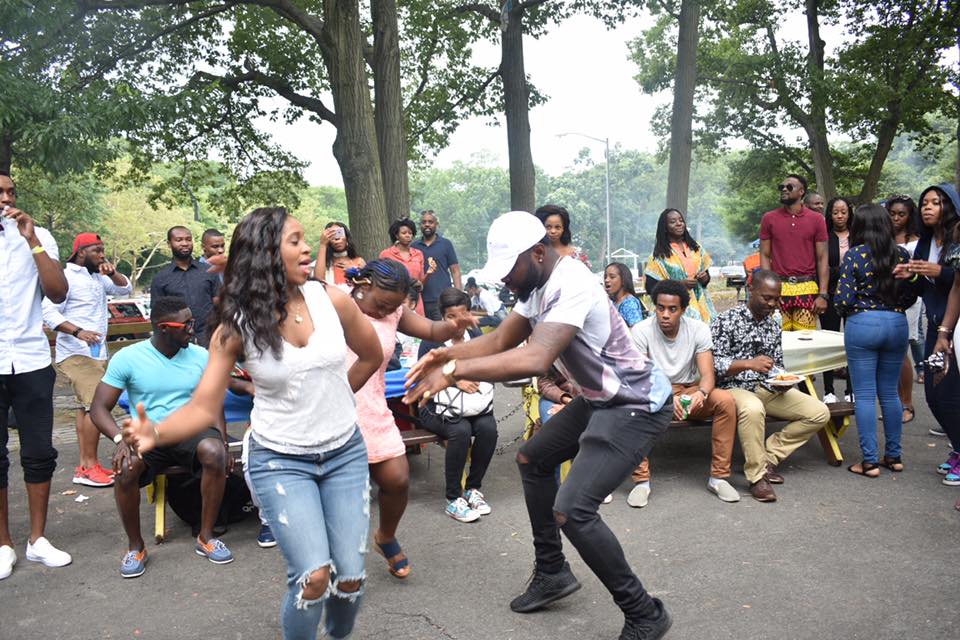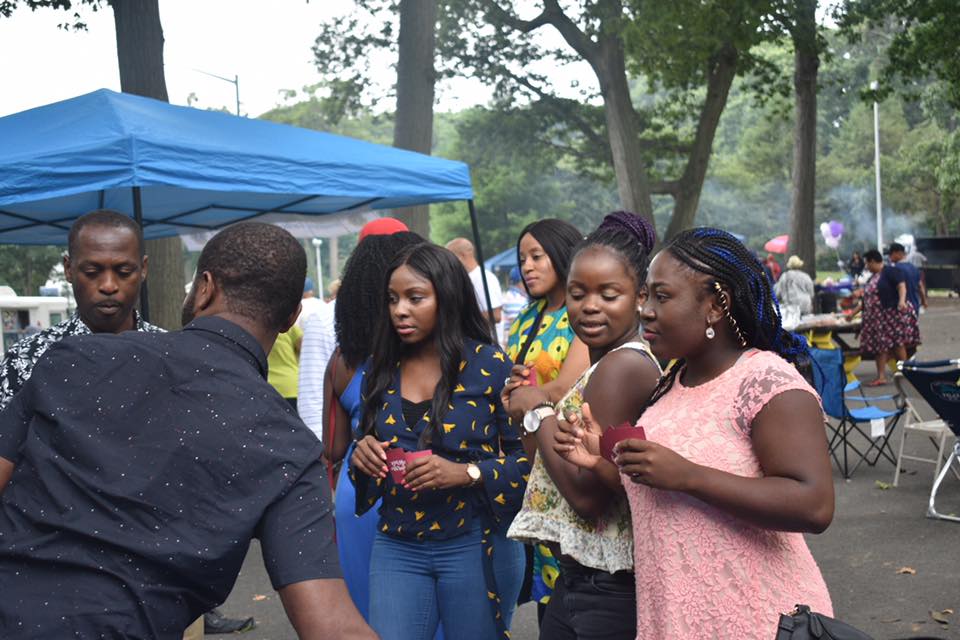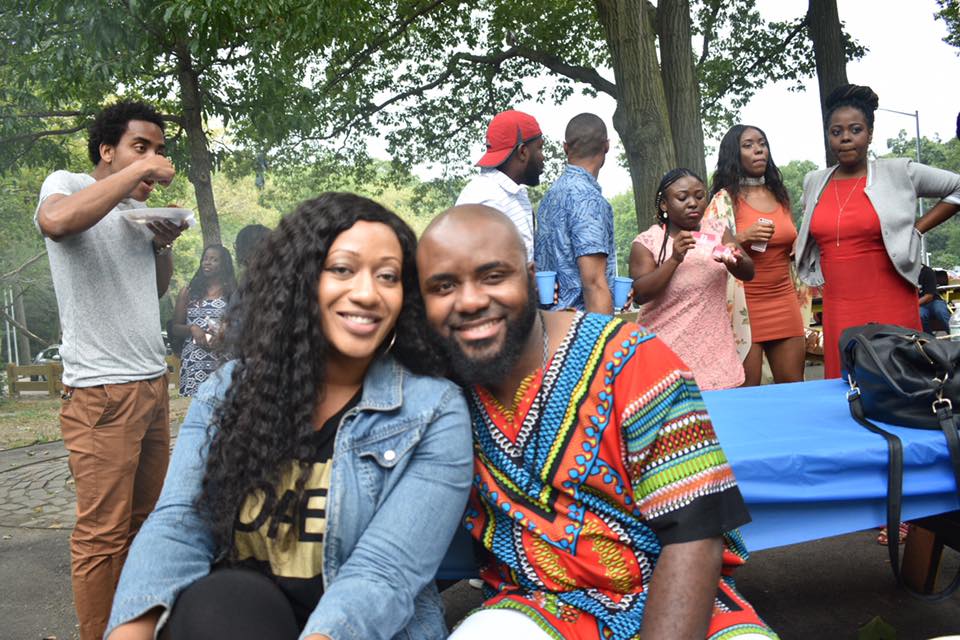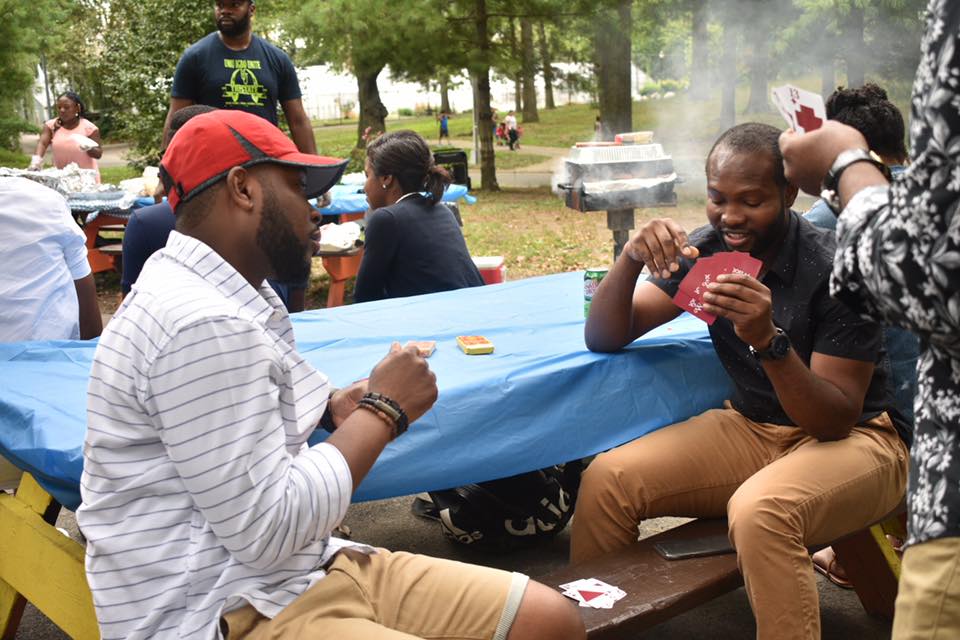 Directions to Forest Park:
Forest Park is easy to get to from any of the Five Boroughs. To access the Forest Park BBQ area enter Forest Park through the parking lot off of Forest Park Drive. Look for UIU Tristate signage to direct you to our area. Parking is free and directly adjacent to the Forest Park Carousel and BBQ areas.
By Subway:
The park is accessible from the Woodhaven Station of the J and Z trains (Z train is one-way rush hour only). From the station walk north on Woodhaven Boulevard until you reach Forest Park Drive. Go left on Forest Park Drive just. 200 feet on your right side (up the hill).
By Car:
From 495 East (Long Island Expressway) take exit 19 for NY-25 south towards Woodhaven Boulevard/Queens Boulevard. Keep right in the fork and continue towards Woodhaven Boulevard. Follow Woodhaven Boulevard south approximately 2.6 miles, Forest Park will be on your right. Turn right into the park and drive 1,000 feet. On your right you will see the free parking lot. Forest Park can also be accessed from Jackie Robinson Parkway.
MEDIA

DISCLAIMER

:
This event may be photographed, live streamed and recorded.
UIU Tristate (Umu Igbo Unite Tristate) reserves the right to use any photograph/video without the expressed written permission of those included within the photograph/video.
UIU Tristate may use the photograph/video in publications or other
media

material produced, used or contracted by UIU Tristate including but not limited to: brochures, invitations, books, newspapers, magazines, television, websites, etc.
A person attending an UIU Tristate event who does not wish to have their image recorded for distribution should make their wishes known to the photographer, and/or the event organizers.
By participating in any of our events or by failing to notify UIU Tristate, in writing, your desire to not have your photograph used by UIU Tristate, you are agreeing to release, defend, hold harmless and indemnify UIU Tristate from any and all claims involving the use of your picture or likeness.