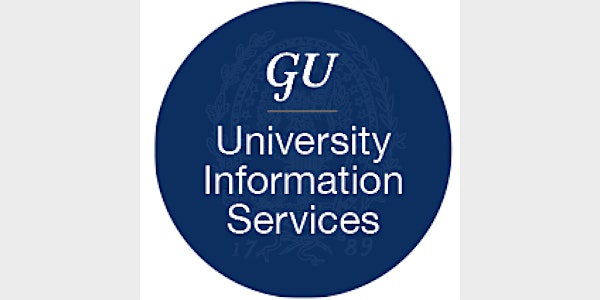 UIS Educational Technologies (EdTech): Office Hours
UIS Educational Technologies (EdTech) Office Hours
About this event
**Please register using your Georgetown email address**
Open to all Georgetown University faculty and staff, these one-on-one online office hours are designed to provide assistance with online teaching and learning tools available at Georgetown University.
You set the agenda and get the help you need. Popular Topics Include:
Canvas Learning Management System: Instructors can post course material , create assignments and quizzes, assign grades, and communicate with students. Integrated within Canvas are a number of third-party tools that can be used to enrich students' learning experience.
Zoom Web Conferencing: Hold live virtual classes that can be attended on a desktop computer, laptop or mobile device. Discover best practices to deliver high quality online synchronous learning sessions.
Panopto Lecture Capture and Media Streaming: Record content using your computer's audio, video, and desktop screen or mobile device; or upload media from your computer. Securely share Panopto recordings with students in Canvas, colleagues, and to the public at large.
Turnitin Assessments: Check students' work for improper citation or potential plagiarism by comparing it against numerous online submission databases.
VoiceThread  Collaboration and Communication: Instructors and students can create and exchange in dynamic asynchronous conversations around images, video clips, documents, and slide presentations.
See the UIS Teaching Tools page for a complete list of online academic enterprise-level tools and integrations available at Georgetown University.
For more information about the UIS Educational Technology (EdTech) group at Georgetown University, please visit: https://uis.georgetown.edu/educational-technologies
The event will be delivered through Zoom web conferencing. After you register, you will receive an email with a link to join the Zoom meeting and again by email at the start of event.