Description
This masterclass will cover all main topics you need to know to design an interface, mostly for mobile devices. The focus will be on native apps, going from interaction patterns to visual design and animation. Along the way, you'll learn about tools, methodologies, and processes used by professionals, and that can be applied directly in any project you might be working on.
---
The speaker: Javier 'Simón' Cuello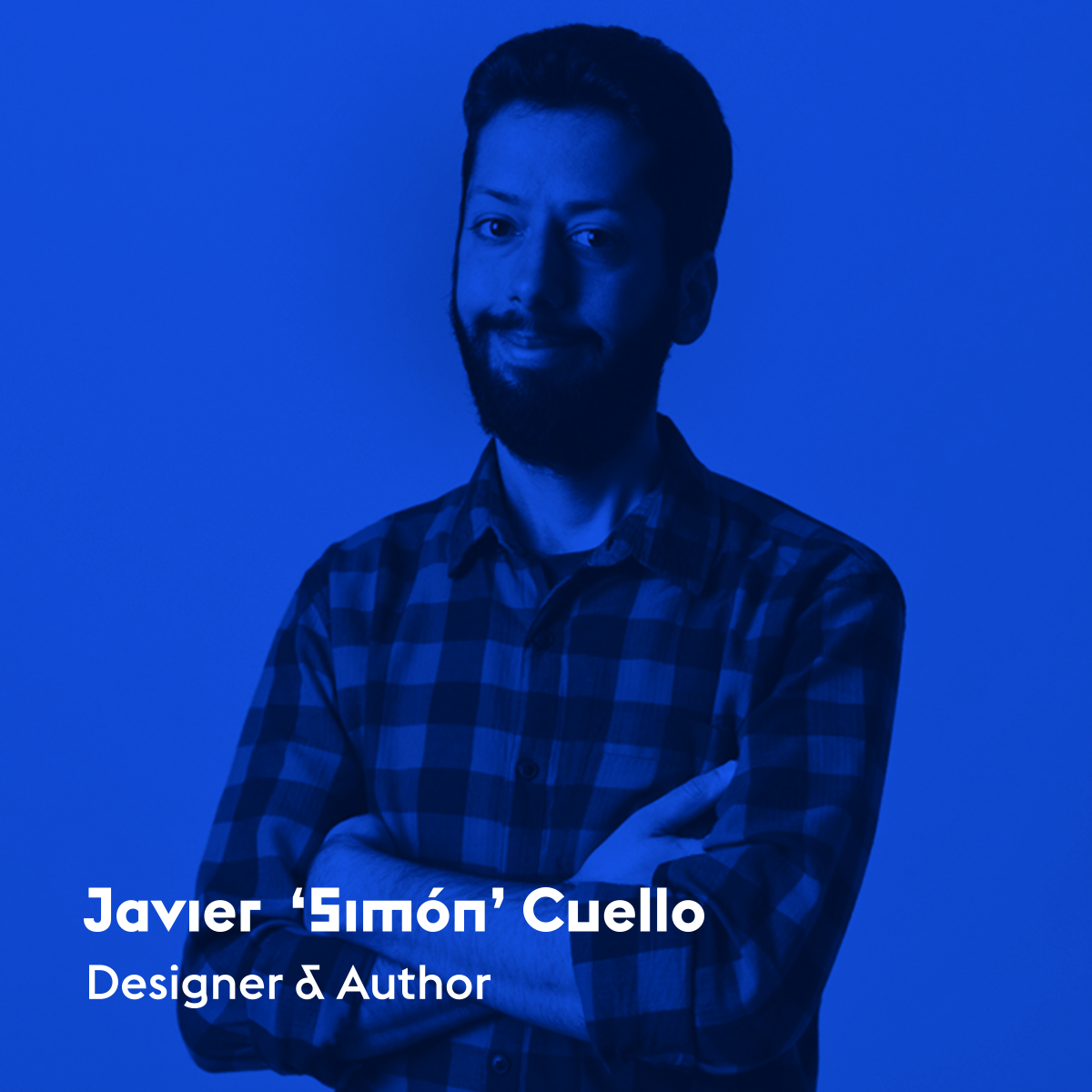 Javier is a designer from Argentina, specialising in UX for mobile apps. He has lived the past 8 years in Barcelona, where he worked in projects for small and big companies such as Zara, Telefonica, and Yahoo. Javier is also co-author of the book 'Designing Mobile Apps'. Currently, he's on 'nomad-mood', travelling around the world doing workshops and conferences. You can find him on Twitter at @millonestarde.
---
Who is this for?
This masterclass only requires basic knowledge of graphic design. No code or programming skills are necessary. In general, contents are pretty straightforward and aimed to anyone willing to learn how to face a mobile design project, from wireframes to the interface's details.
At the end of this masterclass you'll be able to:

Follow and plan a step-by-step design process focused on mobile interfaces
Understand different interaction patterns for iOS and Android, and how to apply them correctly following each platform's guidelines
Apply a visual layer to wireframes, taking into consideration specific design practices for touch interfaces
Take your current projects to the next level, after getting personalized coaching from Javier


Max number of attendees: 15
---
Alternative formats
This masterclass has 2 main types of tickets:
3-days tickets

These tickets will give you access to the first 3 days of the masterclass, from May 5th (Friday) to May 7th (Sunday). If you're really busy at work and/or your employer won't allow you to spare a full week for training, this is the perfect ticket for you.
5-days tickets

These tickets will give you access to the 5 days of the masterclass, from May 5th (Friday) to May 9th (Tuesday). The 2 last days will include personalized mentoring from our speaker to help you further develop the masterclass project or any other project you might be working on, a one-to-one feedback session, pro tips and tricks and extra time at The New Digital School!
There are Early Bird prices available, for both ticket types. Only until April 21st! Don't miss out!
---
Schedule
Day 1 - May 5th, Friday, 9:30 am - 6 pm - Design Workflow, Interaction patterns and design for touch
At the beginning of the class, there'll be a short intro about Javier's story, the processes, and tools that he uses in real projects.

Later on, we'll look into different native interaction patterns for iOS, Android and other platforms and how to apply them correctly, following platform's standards and operative system's guidelines.

You will also learn how to design an interface for mobile devices taking into account touch targets, touch areas and other important concepts for mobile interfaces.

Main exercise: Wireframes of the mobile app following operating system guidelines.
Day 2 - May 6th, Saturday, 9:30 am - 6 pm - Visual design and Design Systems (elements and components)
During the class, we'll focus on visual design for UI (color, typography, iconography, grids) for both iOS and Android.

We'll also develop a small design system based on reusable UI components and elements ("Atomic Design").

Main exercise: Apply a visual layer to wireframes from the previous day, based on our own Design System (also designed during the class).
Day 3 - May 7th, Sunday, 9:30 am - 6 pm - Animation
We'll cover topics based on how to design and prototype animations and micro-interactions for user interface, using different kinds of tools.

Main exercise: Prototype an example of animated interaction.
Day 4 - May 8th, Monday, 9:30 am - 6 pm - Work on projects
During the last part of the masterclass, Javier will give you personalized support to help you with your current projects.
Day 5 - May 9th, Tuesday, 9:30 am - 5 pm - Work on projects
Activities during this day will be based on providing you with feedback and guidance for your personal projects. We'll also wrap the masterclasses reviewing conclusions and solving general doubts.
---
Example of activities during a typical day

During a normal day, the order of activities could be developed as follows:

Comments on design topic of the day - 10.00 - 10:30

You will be invited to share comments on a design article shared in advance. There will also be some time to improve exercises from the previous day.

Lecture and introduction to the main topic - 10.30 - 11.30

A lecture about the main topic of the day.

Short exercise - 11.30 - 12.00

Few minutes to take a break from the lecture, and develop concepts learned so far.

Main exercise - 14.00 - 16.00

After the lunch break, this exercise should take most of the time of the class to develop —at least a few hours to work calmly with individual revisions. There'll also be a break in the middle to explain few other concepts.

Show and tell - 16.00 - 16.30

You show your work to others, receive feedback and answer questions.

Conclusions - 16.30 - 17.00

We'll review together the main topics covered during the day. You'll be invited to ask ny questions you might have.

Iterations - 17.00 - 18.00

This is optional for attendants who wish to stay more time working and improving their designs according to previous feedback. Also, if anyone wants, we can use this time to ask questions about personal projects if they need some guidance.
Note: This is only an example so days could change depending on students' progress and pace of the group.
---
Don't miss out on this opportunity to join Javier and The New Digital School for this week of intensive work and lots of fun!
---
Notes:

Disclaimer: The New Digital School reserves the right to make changes to the schedule, if necessary. We don't believe in formatted education. The masterclass schedule is supposed to be taken as a guideline and it might change during the week, depending on the students' interests and pace.
Meals are not included in the masterclass price.
Date and Time
Location
The New Digital School
Incubadoras de Design do Mercado de Matosinhos
 - Espaço 9
Rua França Junior
4450-131 Matosinhos
Portugal