Sales Have Ended
Ticket sales have ended
We're sorry, but tickets to this event are no longer available. We invite you to visit our website at www.thebookbungalow.com to learn about other events which might interest you. The Events Team The Book Bungalow
Sales Have Ended
Ticket sales have ended
We're sorry, but tickets to this event are no longer available. We invite you to visit our website at www.thebookbungalow.com to learn about other events which might interest you. The Events Team The Book Bungalow
Tiffany Rosenhan will discuss her YA spy thriller, "Girl from Nowhere," as part of the 2021 Utah Humanities Book Festival.
About this event
"Rosenhan's debut is absolutely crammed with action, international name-dropping and intrigue." --Kirkus Reviews
"Heartpounding international action fuels this novel at an unrelenting pace. . . . [A] twisting, turning thriller from beginning to end." -- Booklist
"A fast-paced spy thriller with enough twists and turns to keep readers entertained." -- Publishers Weekly online
Ninety-four countries. Thirty-one schools. Two bullets. Now it's over . . . or so she thinks.
Sophia Hepworth has spent her life all over the world--moving quickly, never staying in one place for too long. She knows to always look over her shoulder, to be able to fight to survive at a moment's notice. She has trained to be ready for anything.
Except this. Suddenly it's over. Now Sophia is expected to attend high school in a sleepy Montana town. She is told to forget the past, but she's haunted by it. As hard as she tries to be like her new friends and live a normal life, she can't shake the feeling that this new normal won't last.
Then comes strong and silent Aksel, whose skills match Sophia's, and who seems to know more about her than he's letting on . . .
What if everything Sophia thought she knew about her past is a lie?
Cinematic and breathtaking, Tiffany Rosenhan's debut stars a fierce heroine who will risk everything to save the life she has built for herself.
Tiffany Rosenhan has a degree in political science and four young daughters, and often travels the world with her family and husband, who is a critical care physician. She lives in Salt Lake City, Utah. This is her debut novel. You can find out more about her at tiffanyrosenhan.com, and you can follow her on social media at:
@tiffany_rosenhan (Instagram)
@tiffanyrosenhan (Twitter)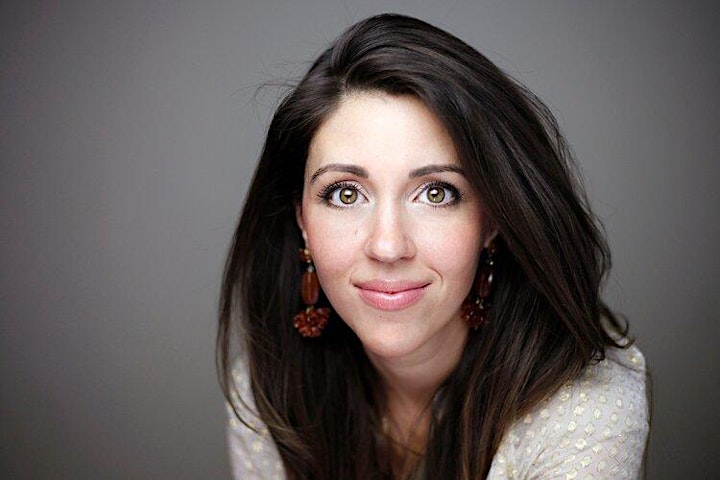 Organizer of UHBF Live Author Event - Tiffany Rosenhan ("Girl from Nowhere")
I am an award-winning author and the owner of The Book Bungalow, the only independent bookstore selling all new books and offering a full slate of events in Southern Utah. Our mission is to become the literary soul of our community, and to help bridge understanding within the community through reading, writing, and discussion.