Come join The High 5 Initiative for our Ugly Sweater Sesh fundraiser on December 16th at 7pm. Chill, create and convo!
About this event
Come chill with The High 5 Initiative for our Ugly Sweater Sesh fundraiser on December 16th at 7pm. The fundraiser sesh will be held at the beautiful Overhill Mansion Ballroom and is a patient-friendly event!!!
We will be serving fresh farm to table food prepared by Whitehouse Caterers.
Starter:
Veggies, Fruits, Cheeses, Crackers and Dip
Sliders:
Holiday: Chef's choice to include Turkey & cranberry sauce
&
Veggie: portobello mushroom, goat cheese, balsamic vinaigrette, arugula
Cookies:
Maple Bacon, Pumpkin Spice, Chocolate Chip and Holiday Sugar
In addition, if you are feeling crafty, check out the Upcycle Craft Corner. We will be there to assist and give suggestions. For this event we will be making really cute rustic holiday decorations. (See examples below.)
Also, those that join us will also be entered in a raffle for one of two cool door prizes! (See below.)
MMCC rules followed. Adults only. No one permitted under the age of 18.
Tickets are limited and non-refundable if you are unable to attend.
The High 5 Initiative is a 501c3 nonprofit who focuses on the environment. This event is to raise funds for The High 5 Recycling Initiative. We are working on raising the balance of the transportation costs needed to ship about 7000 pounds of ground #5 plastic packaging.
For more information or if you would like to sponsor the event, please email Briana@TheHigh5Initiative.com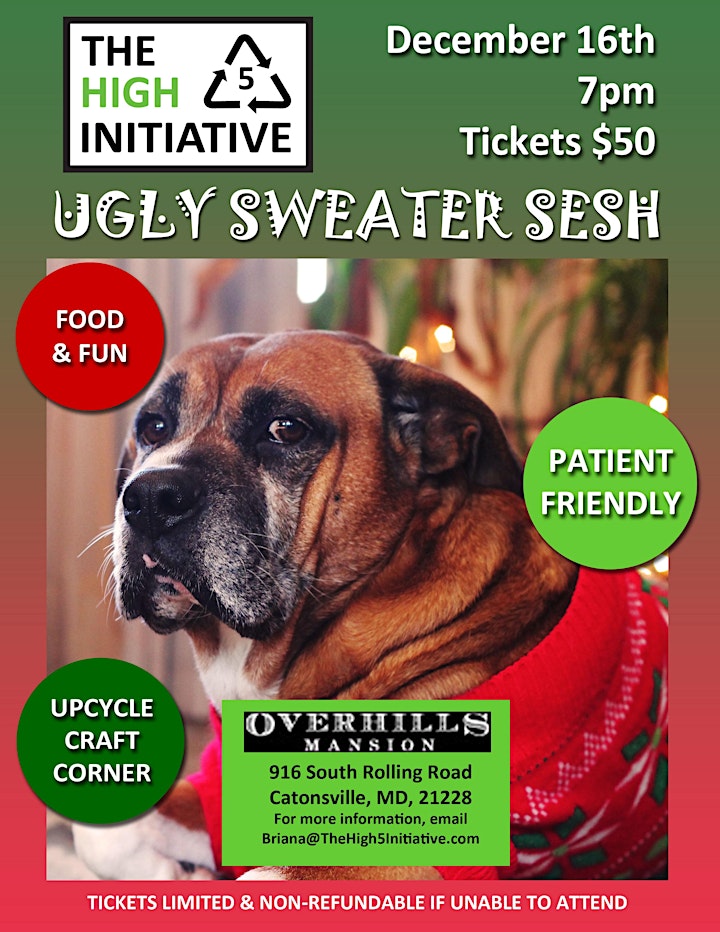 We will be reusing the below items to create holiday decorations that could be kept or gifted. We have multiple color paints, ribbon, rope, wooden beads and pom poms to customize as you wish.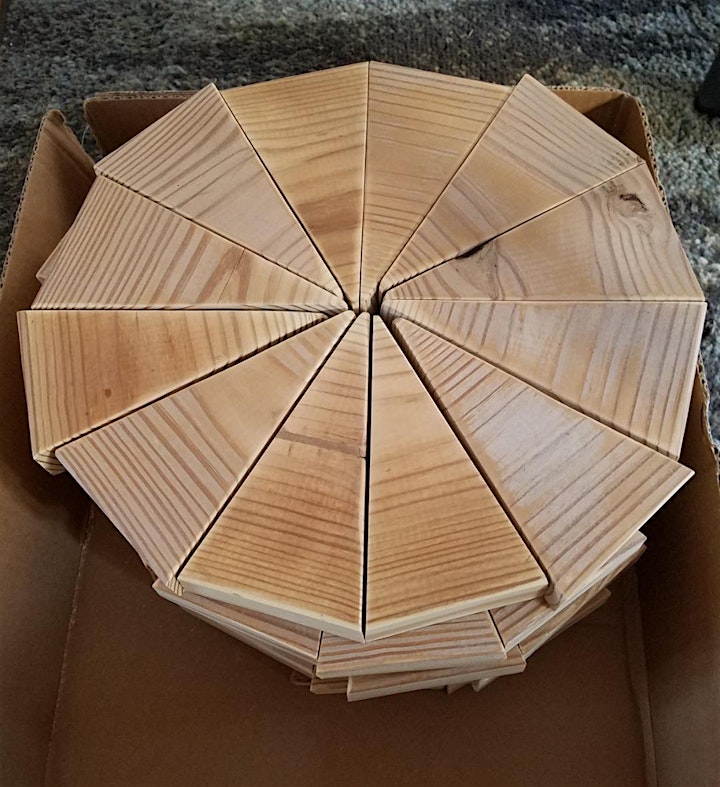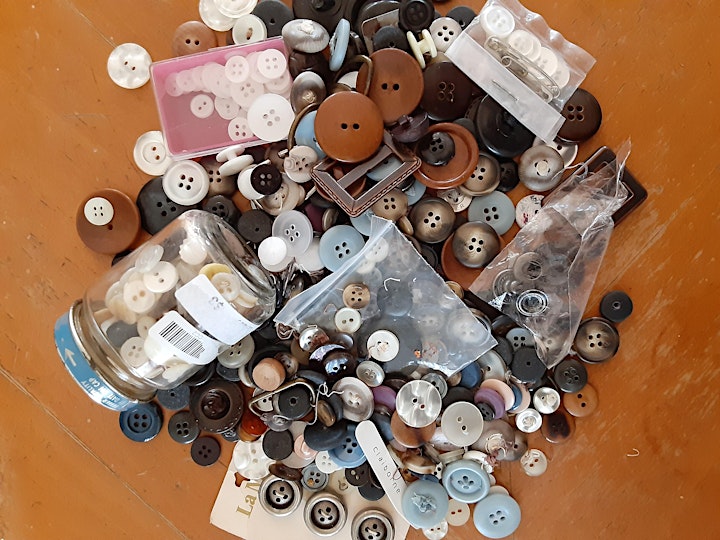 Below are the projects we completed while trying things out. We will also have brown kraft tissue paper and bags. You can personalize your bag with markers we will have there too!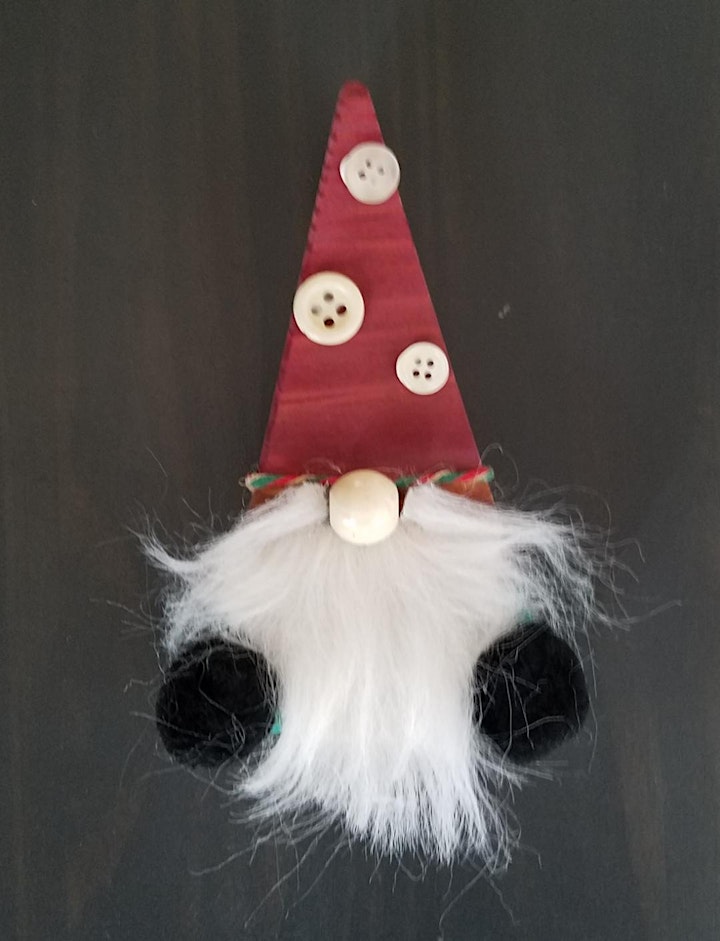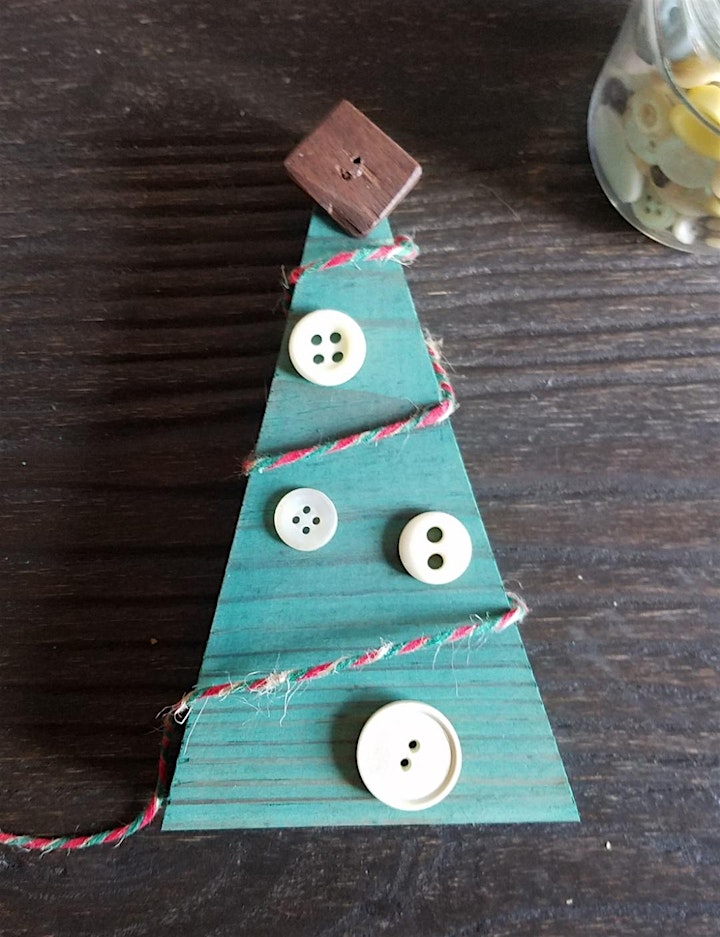 Below are the raffle prizes. All attendees will receive a raffle ticket upon entry. First called, gets first pick. The red, white and green ones come as a set that was custom ordered and made for this event. Blower is Dink Dink Glass. The second item was donated by Jodie at Just Say Yes.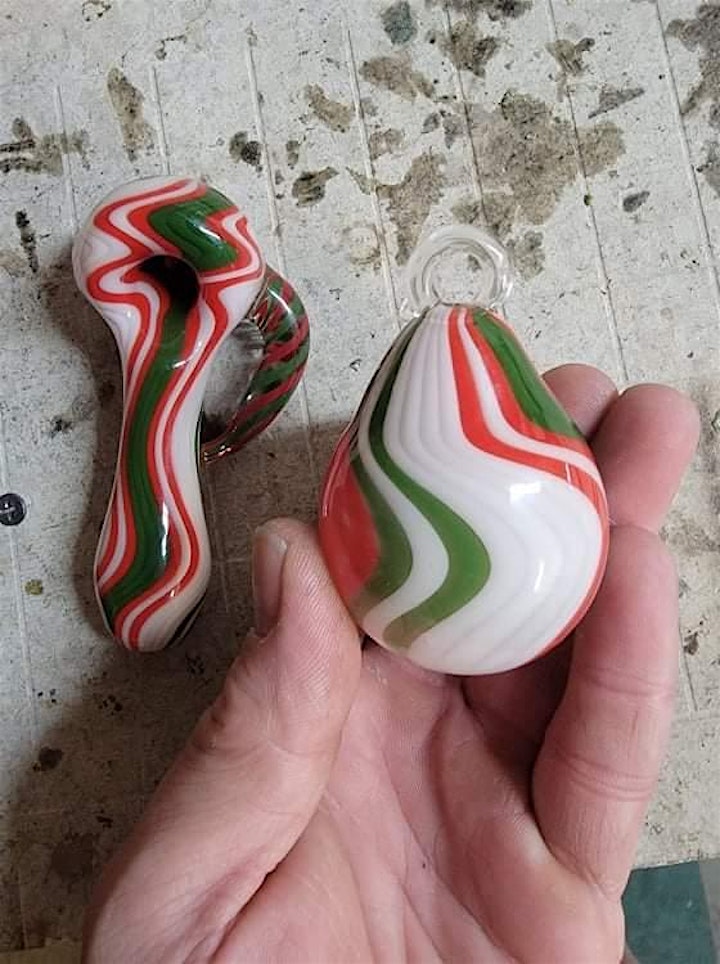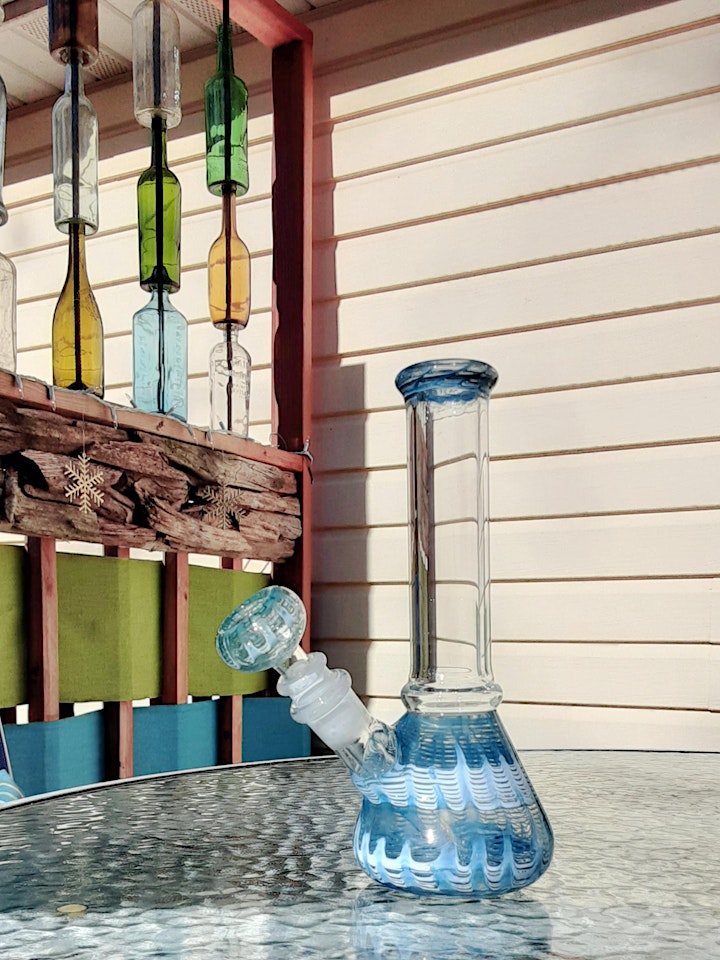 Organizer of Ugly Sweater Sesh
The High 5 Initiative is a local 501(c)(3) Nonprofit Organization dedicated to the preservation of our natural environment. We believe in our collective ability to not only identify but solve the biggest problems facing our planet today. Our initiatives provide real pathways for local communities to sustainably and positively impact the health of our environment.
The High 5 Initiative mission is to practice, promote and enable the conservation of nature through sustainable practices.