Description
Join us for our 2nd annual Ugly Sweater Bar Crawl! Get that Goodwill sweater, find those tacky holiday pants, and get ready to jingle bell ROCK!
Ticket Includes:
•Exclusive registration party to kick off the crawl with signature crawl koozie and acces to the famous Christmas Bar.
•Signature Ugly Sweater Bar Crawl T-Shirt. (At after party bar)
•Exclusive Drink and Food specials at participating bars.
•Ugly Sweater Bar Crawl Lanyard for bar and giveaway access.
•Holiday music rocking at each participating bar
•Hundreds of crawlers dressed in the ugliest holiday gear
•More giveaways to come!
3 DJ's spinning throughout the crawll - including a private after party at Avenue Tap House!


Bar Partners:
Around The Corner

- Registration Party! 12pm-3pm
After party 6pm-9pm with DJ
**T-Shirt pick up from 6pm-7:30pm
ALL TICKETS INCLUDE OUR AWESOME UGLY SWEATER THEMED T-SHIRT-->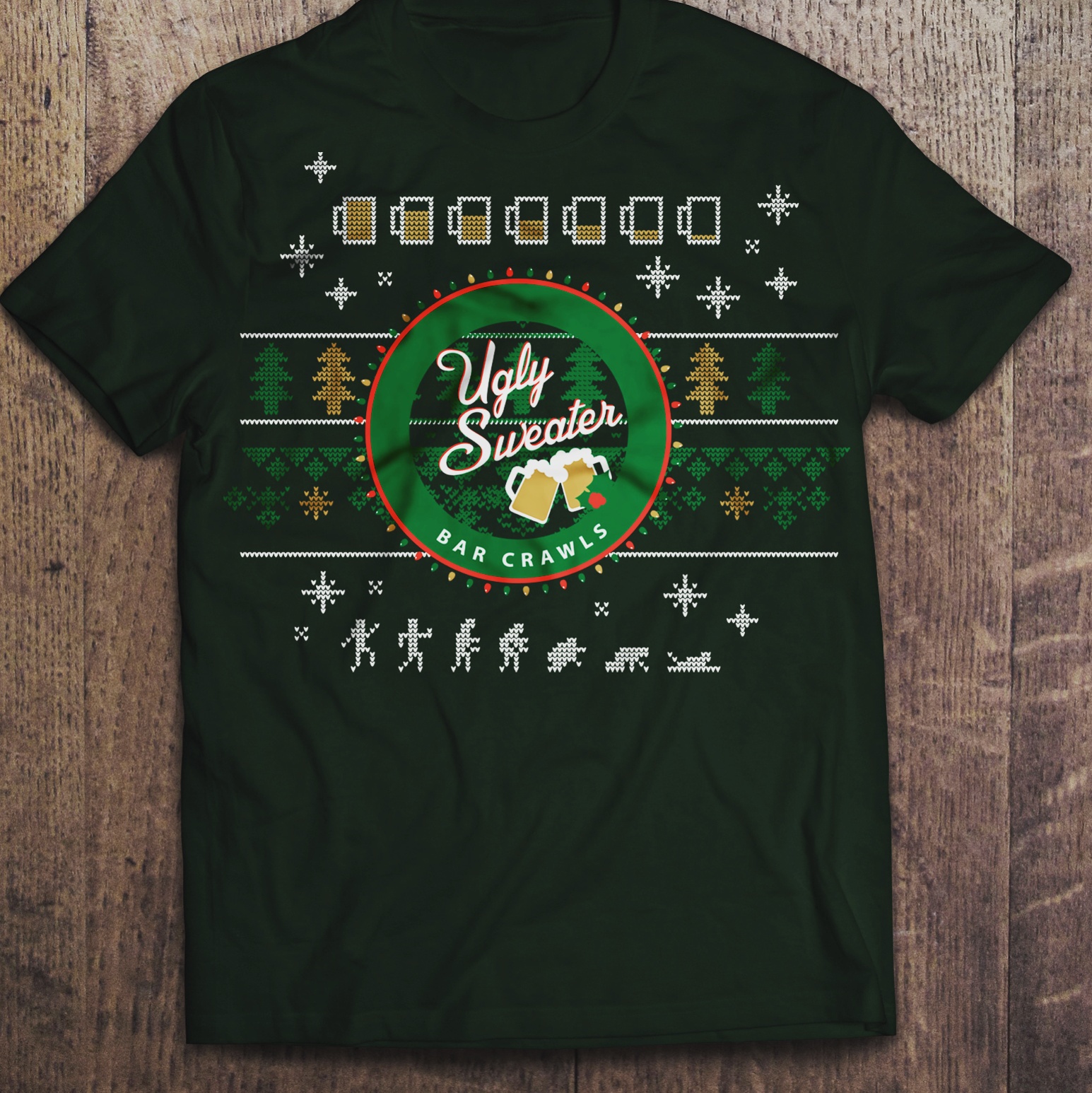 Drinking on the crawl is 100% optional. You are not required to attend every bar or drink at every bar to receive your lanyard, koozie, or t-shirt.