Are you a Coder? Designer? Visionary? Are you passionate about wildlife? Join us for the 2nd consecutive Zoohackathon in Uganda.
About this event
The Uganda Wildlife Conservation and Education Centre will host its 2nd consecutive Zoohackathon event. They will join leading conservation technology zoos in the United States and around the world to welcome coders and programmers for a two-day session aimed at developing usable solutions that will protect earth's most vulnerable species from wildlife trafficking. At the end of the hackathon, teams will pitch their ideas to an expert panel of judges. Local winners will receive prizes, and participants are also eligible to compete for worldwide prizes.
Form a team and sign up early, or sign up as an individual closer to the event date.
If you are signing up as a team, you will need to create a team name first. Then all members can sign up under that name. Each team should have a minimum of 4 people, but no more than 8. You will be asked to identify which role each team member will play on your team. You will need to have at least 1 Coder, 1 Presenter/Visionary, 1 Designer, and 1 Researcher on your team before you can complete your registration.
If you are signing up as an individual, the organizers will assign you to a team according to your preferred role.
Please note that space for this event is limited, so it's better to sign up early!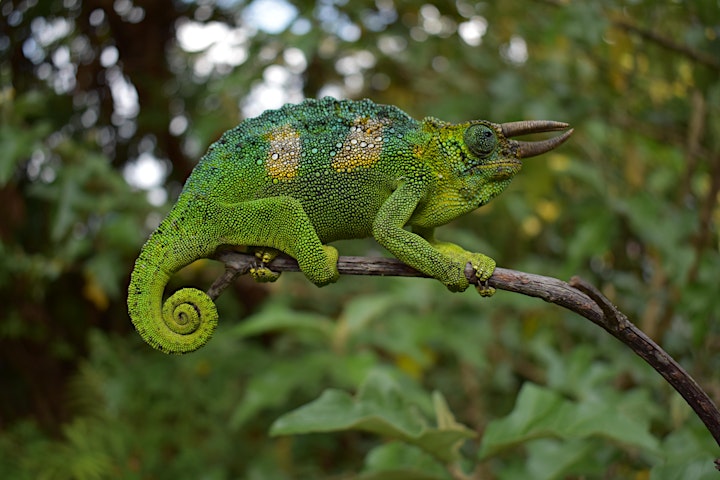 Learn more about how the illegal wildlife trade is impacting Uganda's wildlife here.
To help you decide which role you'd like to have, we have included more information on each of the required team roles.
Visionary/Presenter: Organization is always critical in the work of software development, but with such a limited amount of time to build a prototype, it's especially important that hackathon teams don't skip critical steps or create redundancies in their work. Every team should have a project manager with the leadership and organizational skills needed to keep the team working as efficiently as possible towards its end-goal. The visionary will also be responsible for pitching their prototype (or delegating this task to another teammate) to the judging panel in a succinct 5 minute presentation. Presentations will be strictly cut off after 5 minutes, so good time management and a well-organized, practiced presentation is critical.
Designer: The designer works closely with the coder to make sure a good "feel" and "flow" of the prototype. Your role is critical to deciding what transitions between screens will look like, how functionalities and menus will be organized across screens, and generally how the user will "flow" from action to action within the app.
Coder: The coder provides the backbone of the prototype. The coder will work closely with the designer and researcher to ensure that their prototype ideas can realistically be translated into a real, intuitive tech solution. This collaboration between coder and non-coder is critical to the work of producing a final product that is both user-friendly and powerful.
Researcher: Zoohackathon success requires an in-depth understanding of the context of trafficking problems. The researcher's role is to work with conservation consultants at the event to create a good understanding of the problem statement to which your team is building its solution. You will then work with the designer and coder to ensure that the solution is realistic and responds effectively to the problem.
The 2019 Uganda Zoohackathon is organized by the US Department of State, USAID, and UWEC and sponsored by Andela, Petrichor, WildAid, The Innovation Village, Ortus Africa, and Samasource.