Description
Off the heels of our highly successful inaugural 'UG Tech Talkz: Where Media Meets Diversity in Tech' conference, we're excited to announce that digital news platform UrbanGeekz is gearing up for its second Signature Event.
UG Tech Talkz: Raising Capital to Scale & Grow Tech Startups will focus on fundraising strategies to scale and grow technology-enabled businesses. The event will also be an opportunity to celebrate diverse innovators.
Our handpicked panelists of seasoned investors and successful founders (who have raised more than $1 million) will talk candidly about the art of fundraising. They will also dish out insiders tips on how best to raise money for your startup.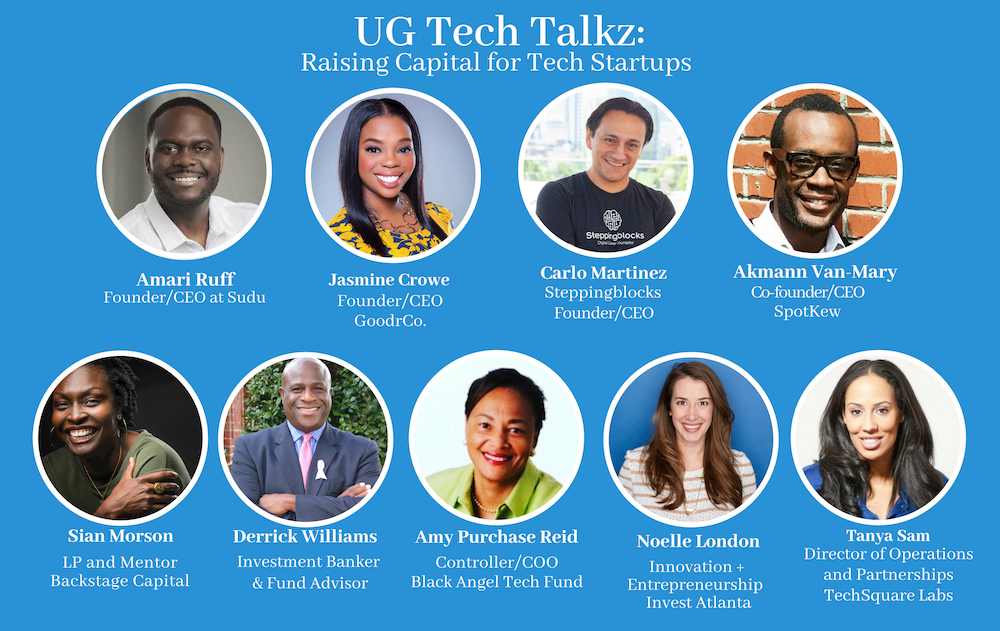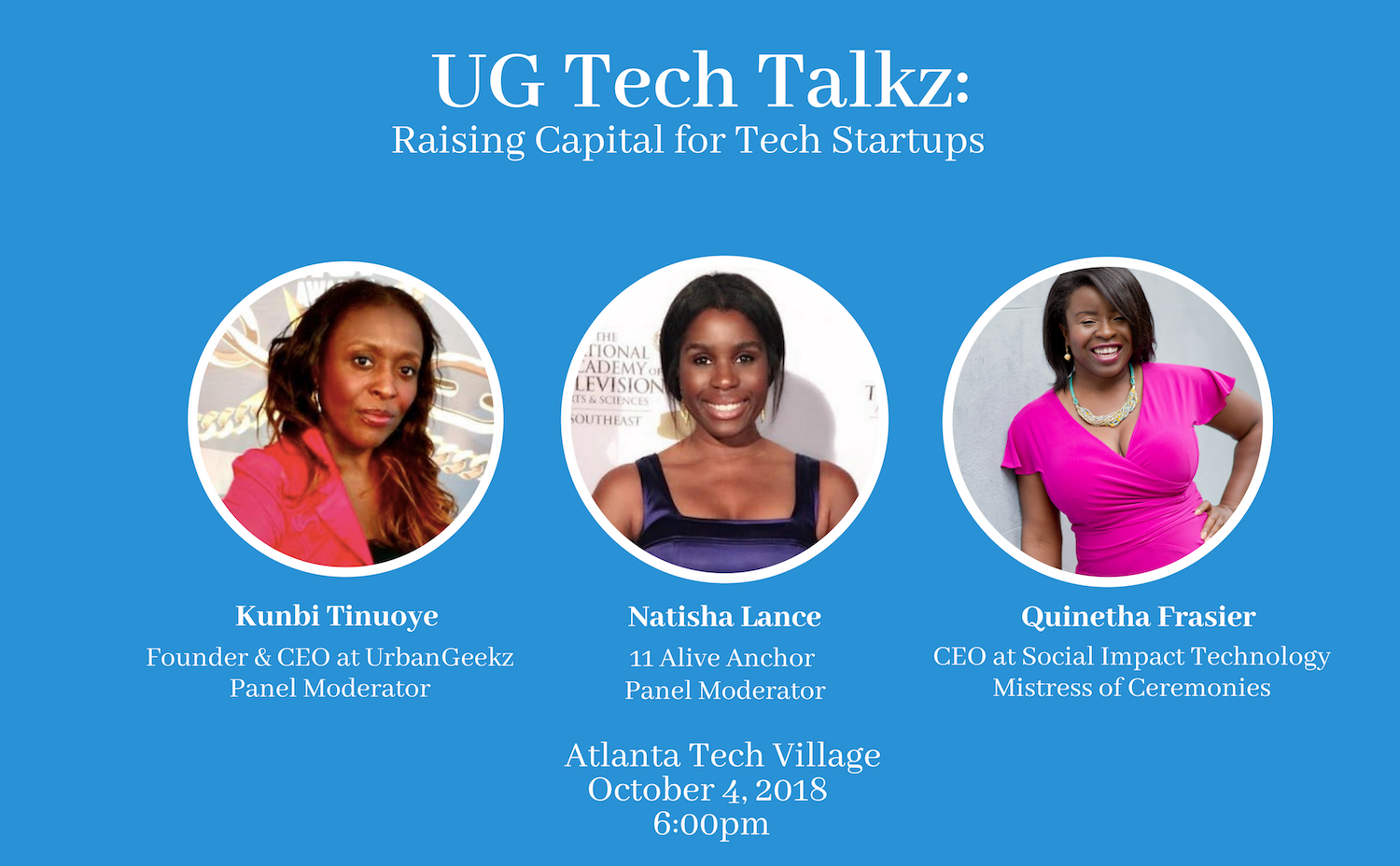 Panelists:
Sian Morson, LP and mentor at Backstage Capital
Amari Ruff, CEO at Sudu;
Jasmine Crowe, CEO at GoodrCo.
Carlo Martinez CEO at Steppingblocks
Noelle London, Innovation + Entrepreneurship at Invest Atlanta;
Derrick Williams, Investment Bank & Fund Advisor
Akmann Van-May, CEO at SpotKew
Amy Purchase Reid, COO/Controller at Black Angel Tech Fund
Tanya Sam, Director of Operations & Partnerships at TechSquare Labs
Moderators: Natisha Lance, 11 Alive anchor and reporter + Kunbi Tinuoye, founder and CEO at UrbanGeekz
The conference will be an unprecedented opportunity for founders, investors, firms, and the movers and shakers to network and make deals in a safe space. It will also be a chance to meet the editorial team; mingle with key players in Atlanta's tech, media, business, and startup ecosystem; and much more.
Guests will be offered access to the Mixle app that allows attendees to interact and network in real-time. The mobile application is a unique way to enhance the event experience to facilitate professional connections.
Watch video from our inaugural #UGTechTalkz here. Click here for sponsorship opportunities.
Food and drink will be provided.