About this Event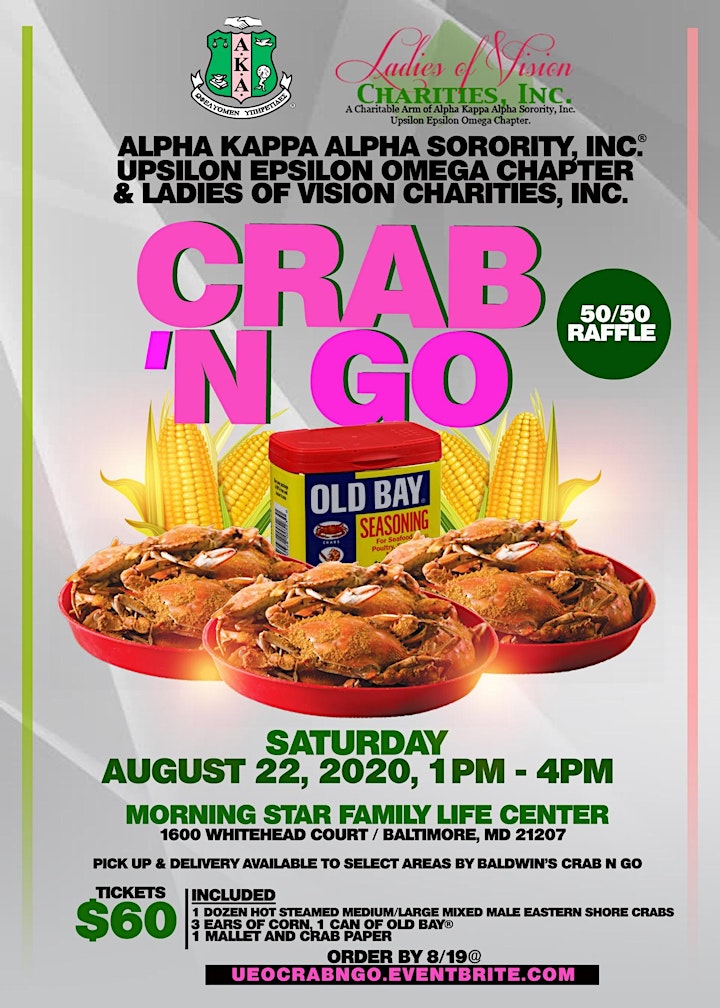 Alpha Kappa Alpha Sorority, Inc. - Upsilon Epsilon Omega Chapter and Ladies of Vision Charities, Inc. will host its annual crab feast drive-by style.
Each Ticket includes: 1 dozen med/large male crabs, 3 ears steamed corn, 1 mallet, 4 ft of crab paper and 1 complimentary tin of Old Bay Seasoning.
Home Delivery within a 15 mile radius is available for an additional fee. Use the link Delivery Location to detemine if delivery is available to your location.
Participate in our 50/50 raffle for added fun!! 100% of proceeds benefit programs and scholarships in support of the Baltimore County community. Tickets are available on this site and the drawing will take place on Saturday, August 22.