Description
IMMUNOXX+: WOMEN IN IMMUNOLOGY SYMPOSIUM

The second annual ImmunoXX+: Women in Immunology Symposium is hosted by the UCSF Bakar ImmunoX Initiative. It is a full-day event with coffee breaks and lunch provided for registered attendees. Directly following the symposium we will be hosting a Networking Reception with scientists and recruiters from many of our Industry Sponsors! We hope to see you all there!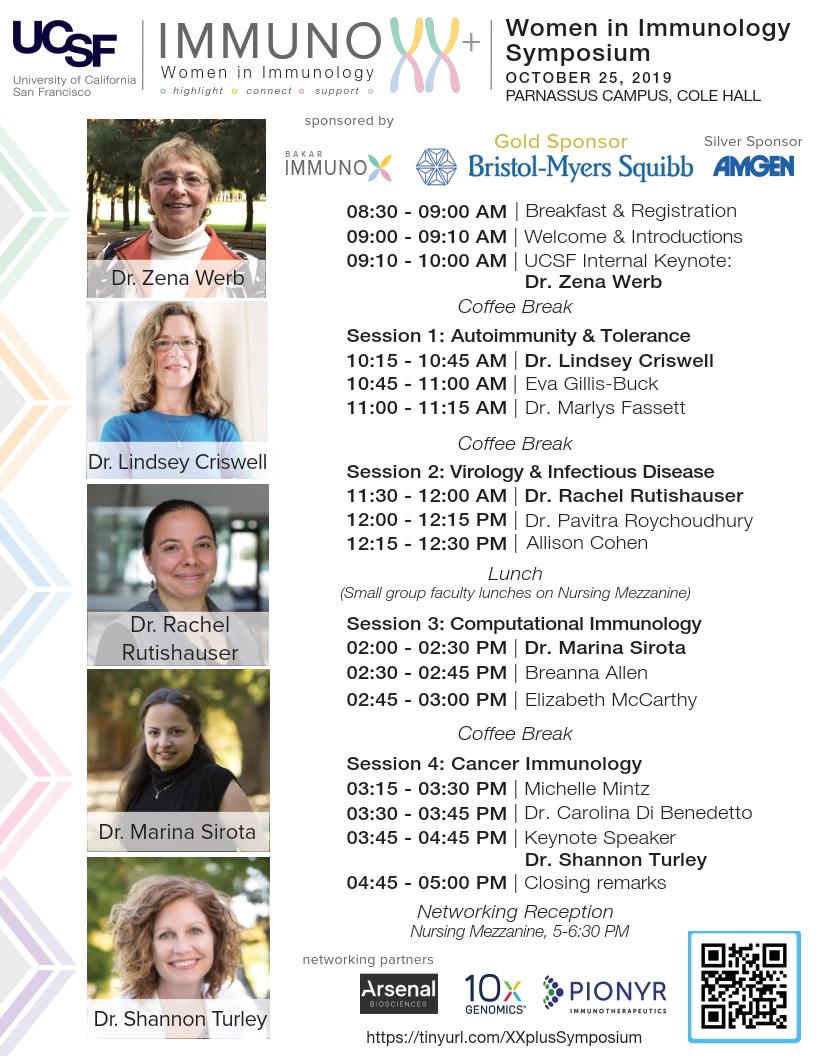 OPEN TO THE UCSF COMMUNITY

The day will be broken into four sections covering a wide range of topics in immunology. Each section will be anchored by a 30 minute talk from a faculty member in the field as well as two 15 minute talks from UCSF trainees. All are welcome and encouraged to attend the symposium as we hope to highlight phenomenal female immunologists in the UCSF community.
We are excited to announce that the day will be bookended by two exciting keynote speakers. Zena Werb, PhD, will start us off as our Internal Keynote speaker. We will conclude with a Keynote address from Shannon Turley, PhD - Staff Scientist in Cancer Immunology at Genentech with a focus in stromal cell biology.
Thank you for your registration. We look forward to seeing you at the event!
ORGANIZERS:

Camillia Azimi, Tara McIntyre, Casey Burnett and the ImmunoXX+ Leadership Team