UCSF Entre. Speaker Series: Dan Widmaier, PhD, CEO/Co-founder, Bolt Threads
Description
From UCSF Lab to CEO: Starting a Biomaterials Company as a Post Doc

CEO and Co-founder, Dan Widmaier, PhD, was a UCSF post doc when he became fascinated by spider silk and decided to start a company to commercialize lab grown spider silk. Dan will describe his startup journey: moving from idea to business plan, the challenges of going from academia to business and lessons learned along the way. His company, Bolt Threads, is producing sustainable biomaterials that are environmentally conscious. Bolt Threads is venture backed by top tier investors, on a mission to commercialize spider silk inspired fibers and eco-friendly leather grown from mushroom mycelium.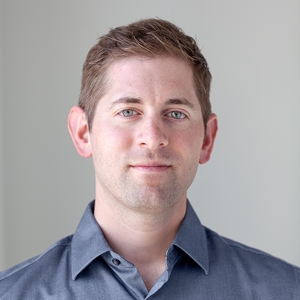 Dan Widmaier, PhD, CEO and Co-founder, Bolt Threads

Dan earned his PhD in Chemistry and Chemical Biology from UC San Francisco, where his graduate research involved designing genetic circuits to control microbial organelles. In 2009, he and his two co-founders founded Bolt Threads, which is creating the next generation of materials using biomimicry and biotechnology. Harnessing his experience in both science, and business development, Dan has grown Bolt Threads from an incubator start-up to a biomaterials platform company with 100+ employees. He has led Bolt Threads through multiple fundraising rounds, created lasting partnerships with brands like Stella McCartney and Patagonia, and launched an increasing number of commercially available products using Bolt Threads materials.