Description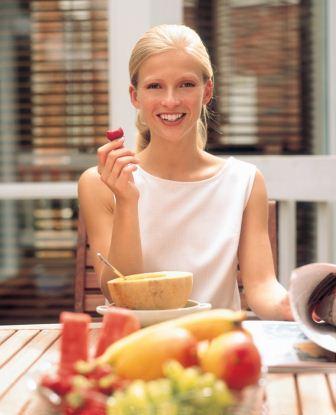 In this highly interactive program, you'll discover how to use the incredible power of foods to improve or reverse conditions as diverse as obesity, diabetes, heart disease, autoimmune disorders, and cancer. Lessons will draw from nutrition science, epidemiology and time-tested dietary perspectives (and cuisines!) from around the world. Each class in the series focuses on a particular theme and includes:
¨ A review of the effect of overall dietary patterns on health and illness—around the world and throughout the ages
¨ A delicious and easy-to-prepare three- or four-course, whole-food, plant-based meal sourced locally with organic ingredients*
¨ Demonstrated recipes with instruction on food preparation and cooking techniques that bring the best flavor from your foods, herbs, and spices
¨ Group interaction and instructor-led discussion
¨ Practical tips, tools, and menu-planning to fit your lifestyle
¨ Access to hundreds of free, health-promoting recipes
¨ Course materials
¨ Ongoing support network and tools
Nutrition Class Schedule**:
Class 1 (10/24/17): Five Pillars of a Healthy Diet
Class 2 (10/31/17): The Roadmap to Reach Your Health Goals
Class 3 (11/07/17): How to Naturally Achieve Your Ideal Weight
Class 4 (11/14/17): The Power of Balance
Class 5 (11/21/17): The Mind-Body-Food Connection
Class 6 (11/28/17): Anti-inflammatory, Immune-supporting Foods
Class 7 (12/05/17): Inner Health, Outer Beauty: Glowing Skin, Strong Heart, Brilliant Brain
Class 8 (12/12/17): Becoming a Light for the World
LOCATION:
Gold Mine Natural Food Co. Teaching Kitchen: 13200 Danielson Street, Suite A-1, Poway, CA 92064
Cooking Overview: Learn how to get the best texture and flavor from more than twenty different types of of grains and legumes. Discover the tricks to picking the perfect vegetables and fruits. Meals are designed to be quick-and-easy as well as health-promoting and highly appealing to all of the senses. Recipes are subject to change based on local, seasonal, organic availability, but may include the following:
~ Savory Dishes:
* Stuffed Squash with Shittake Mushroom Gravy
* Sesame-encrusted Onigiri
* Sushi: Maki & Temaki
* Ayurvedic Daal
* Carrot and Burdock Kinpira
* Hijiki Aduki
* Baked Creamy Vegetable Napolean
* Parsnip Mash
* Malai Kofta
* Cuban Black Beans & Rice
* Carmelized Onion-topped Three Sisters Cornbread
* Puffed & Stuffed Mochi
* Savory Tempeh Triangles
* Oat Groat Risotto
~ Soups:
* Magic Miso
* Carrot-Ginger Soup
* Shephard's Stew
* Creamy White Bean & Rosemary Soup
* Sambar Soup
* Mom's Vegetable Soup
* Curried Lentil Soup
~ Salads:
* Cucumber Sunomono Salad
* Arame Seaweed Salad
* Crunchy Asian Slaw
* Kale-Avocado Salad with Valencia Beet Dressing
* Arugula with Roasted Vegetables and Tahini Dressing
* Greek Romaine Salad with Garbanzo-Cilantro Dressing
~ Breakfasts & Desserts:
* Rice Pudding
* Flan
* Puffed Crispy Treats
* Khorasan Porridge
* Oat Pancakes
* Seasonally Fruited Canton
* Pumpkin Mousse
* Sweet Potato Pie
* Carmelized Pear Delight
* Apple-Persimmon Pie
* Flourless Almond Cookies
* Almond-Cashew Whipped Cream
* Note: all recipes include 100% organic, meat- and dairy-free ingredients, and may be prepared soy- or gluten-free by request. Please let us know in advance if you have any food allergies or sensitivies.
** Course is subject to change and may be canceled if minimum attendance is not reached four days before the start of the first class. In the case of cancelation, all registrations would be 100% refundable and/or transferrable.
*** Course is non-refundable, but is transferrable. Missed classes may be made up in future sessions.