Description
***Registration for additional reunion events are forthcoming***
Can you believe it's 50 years since you graduated from UCSB? You are invited to celebrate with fellow Gauchos at the Class of 1969 50th Reunion.
Your classmates are coming back to share memories of the old, fun, and changing times at the campus by the sea. We are looking forward to seeing you!
Perhaps you skipped class to protest outside North Hall or to surf at Campus Point. Or do your memories take you back to being holed up at your favorite desk in the library or a long coffee break at the UCen?

Campbell Hall is still the largest lecture hall on campus; the waves drift into Campus Point and Isla Vista.
The 50th Reunion events during the 13th annual All Gaucho Reunion (AGR) weekend will give you time to reminisce with friends at old haunts and learn how remarkably the campus has changed; You will receive a 50-year graduate pin at the first event you attend and can proudly wear it throughout the weekend.
For information about additional All Gaucho Reunion events, FAQs, and more, visit the AGR website.
---
---


Schedule of Events
Friday, April 26


Storke Tower Tour

3:00 - 4:00 p.m.
Storke Tower, UC Santa Barbara
Enjoy a guided visit to the top of Storke Tower. Don't worry; there is an elevator!
TGIF (Open to all 50+ Year Graduates)

5:00 - 7:00 p.m.
El Paseo
10 El Paseo, Santa Barbara, CA 93101
Ticketed - $20.00
The weekend will kick off at a happy hour for the classes of 1955-1970.
Tickets include appetizers.
Saturday, April 27
50th Reunion Campus Tour
10:00-11:30 a.m.
The tour will begin and end at the Club & Guest House
Free
Join a campus walking tour led by a current student in the Gaucho Tour Association. They will guide you from the Club & Guest House parking lot to past buildings old and new and finish at the Club just in time for the 50th Reunion luncheon.

If you are unable to walk the duration of the tour and would still like to participate, please email Lauren Cain at programs@alumni.ucsb.edu. Alternative arrangements may be possible dependant on need.
50th Reunion Luncheon
11:30 - 2:00 p.m.
Club & Guest House (formerly the Faculty Club)
Ticketed - $40.00
The 50th Reunion luncheon is the highlight of the weekend. The ticket price includes a cocktail hour, lunch, and program. The venue will be the Betty Elings Wells West Terrace overlooking the UCSB lagoon (weather permitting.)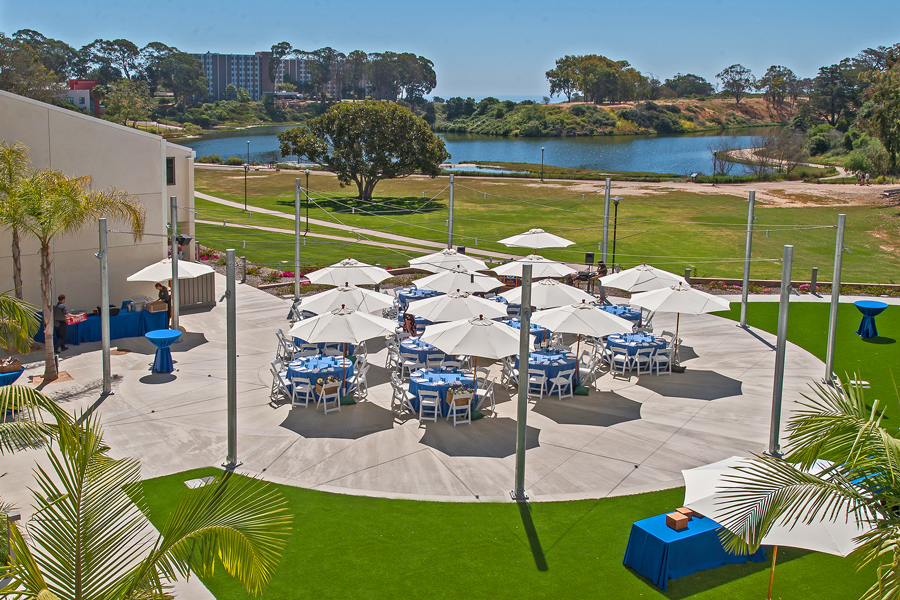 Storke Tower Tour

3:00 - 4:00 p.m.
Storke Tower, UC Santa Barbara
Enjoy a guided visit to the top of Storke Tower. Don't worry; there is an elevator!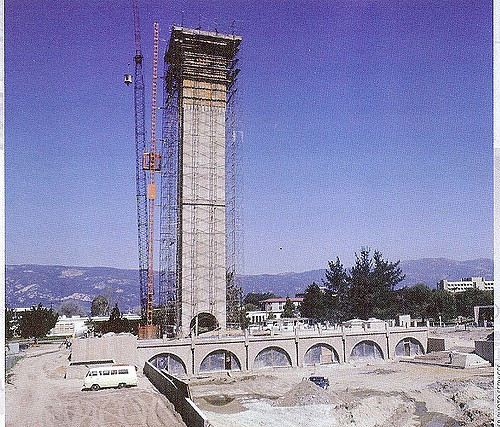 Other Events
Members of the Class of 1969 are welcome to participate in the other All Gaucho Reunion events taking place throughout the weekend. A registration link is coming soon.
---
Accommodation Information
Class of 1969 Room Block
There is a room block at the Kimpton Goodland Hotel in Goleta. The rate for the Class of 1969 is 209.00 per night.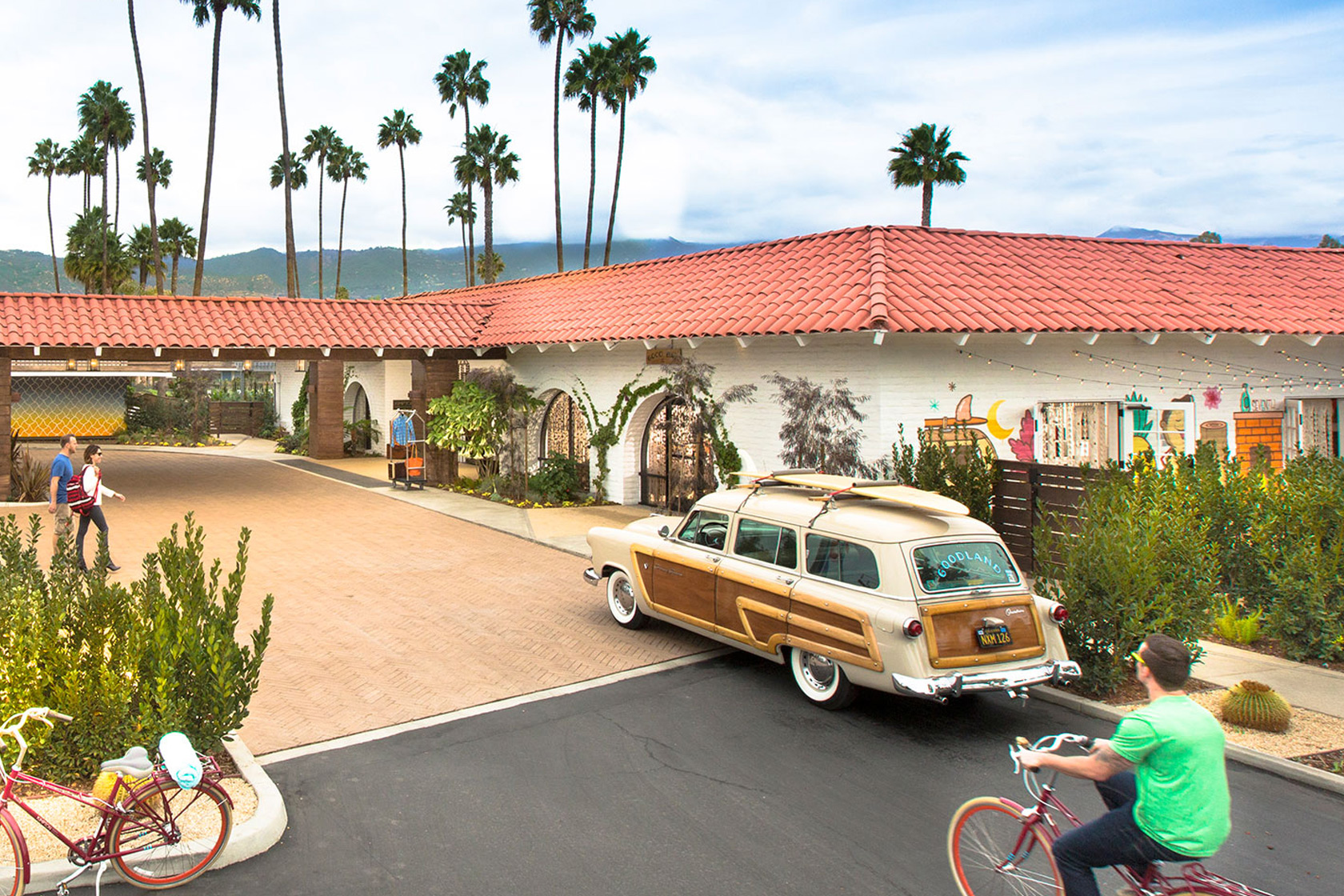 Other Local Options
Many local hotels offer discounts and lower rates for Gauchos, so be sure to ask for the UCSB alumni rate when you book your stay. You can find a list of hotels which offer alumni discounts here.
---
Committee Information
If you are interested in volunteering on the Reunion Committee, please email programs@alumni.ucsb.edu.
Thank you to the 50th Reunion Committee members:
Paul Sweet & Marilyn Lee Schneider (Co-chairs)

Jim Ashlock
Jim Bettinger
Mike Bloom
Lynn (Bushman) Bommer
Jim Haden
Craig Hendrickson
Jan (Musicer) Keller
George Kieffer
Jean (Rhodes) King
Jamie (Jensen) Marsh
Phil Pennypacker
Alan Schwartz
Norm Shaskey
Jim Sweeney
Tim Weston
Dan Winton
Rich Zeiger
---
Come Back. Give Back.
Just as others helped us during our days at our campus by the sea, our gifts will help ensure the most promising students will always have an opportunity at UCSB. Santa Barbara provided us with many wonderful experiences both inside and outside of the classroom; experiences that helped shape our lives. Join us as look to double the number of donors from the Class of 1969. You can give to our newly launched scholarship fund or give to the area of campus that is most meaningful to you. Learn More
Contact Information
To update your contact information, please email programs@alumni.ucsb.edu.