UCLA Ziman Center Gilbert Research Seminar (11/30/17): Kiyohiko Nishimura
Description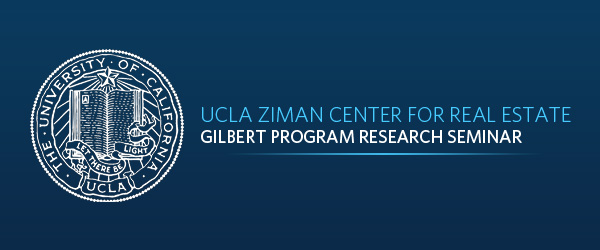 Presented by the UCLA Ziman Center for Real Estate's Rosalinde and Arthur Gilbert Program in Real Estate, Finance and Urban Economics
Emeritus Professor of Economics and Distinguished Project Research Fellow, The University of Tokyo
Professor, National Graduate Institute for Policy Studies
Thursday, November 30, 2017
2:30 p.m. - 3:30 p.m.
UCLA Anderson School, D-307 Cornell Hall
"Demography, Credits and Property Prices: Evidence from a Panel of Diverse Economies over Forty-Four Years"
************
Dr. Nishimura is Emeritus Professor of Economics and Distinguished Project Research Fellow at The University of Tokyo and a professor in the National Graduate Institute for Policy Studies (GRIPS). Before returning to academia, he was Deputy Governor of the Bank of Japan for 5 years until March 2013, one of the most turbulent periods in the history of the world economy and central banking. He has been particularly influential in the debates over macro-prudential policies, especially in pointing out the critical importance of demographic factors on property bubbles and financial crises. His work and speeches on demography and economic policy have been cited widely and policy makers around the world have increasingly been recognizing the urgency of the problem. Dr. Nishimura received his B.A. and M.A. from The University of Tokyo and is Ph.D. from Yale University.
************