Description
On Thursday, August 16th, we will be hosting a CIO Exchange Dinner for the first time at the Downtown Los Angeles campus of UCLA Extension. The dinner presentation and discussion will be led by Heidi Pease.

As a leader in the Los Angeles blockchain community, Heidi cofounded the Los Angeles (UCLA/USC/UCI/City of LA) Blockchain Lab -- a partnership of academia, government, businesses, nonprofits, and the community focused on developing the Southern California blockchain ecosystem. In addition, Heidi is CEO of Proof Of Art – a social publicity network used to promote and fund artists using blockchain; and CoFounder of HomeSidekick – a peer-to-peer mortgage-lending platform.
Heidi is also an advisor for numerous startups including Spire (mobile crypto wallets for emerging markets) and DApperNetwork (developing blockchain technical talent), a guest lecturer at UCLA and USC, and a hand-selected participant for Richard Branson's Blockchain Summit where 40 global thought leaders were invited to address blockchain's potential for social impact. Prior to her blockchain activism, Heidi focused on turning around distressed assets, growing small businesses into top-tier national firms, and leading sales teams for companies including Ascension Insurance Services and AIG.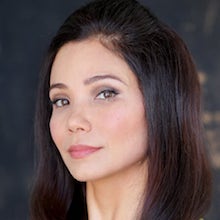 Topic: Blockchain -- The Vision, Hype and Reality
In 2017, cryptocurrency, such as bitcoin, headlined news bringing along immense hype around the underlying technology blockchain. But the overwhelming hype makes it difficult to navigate practical use cases, implementation costs, and realistic objectives. In our discussion, Heidi will address blockchain fundamentals, real-life business application for enterprise solutions and innovation, and a state-of-the-industry overview with a focus on pragmatic implementation and best practices. In addition, she will provide some perspectives on the Southern California blockchain ecosystem -- where the greatest innovations are occurring, the existing hurdles, and how Southern California can be a blockchain innovation hub.