UCLA AUD IDEAS Presents: WILD IN THE STREETS - Lab and Technology Demos
Description
Join us for an exclusive tour of UCLA Architecture and Urban Design's IDEAS campus, including lab and technology demos before the presentations and panel discussions.
For more information and to RSVP for Wild in the Streets, the first event in the IDEAS 2019 Event Series, RETURN TO THE MAIN EVENT PAGE.
---
2019 IDEAS Event Series
UCLA Architecture and Urban Design's IDEAS campus is an incubator for collaborative, cross-disciplinary design research. Students and faculty work with partners across entertainment, mobility, technology and urban strategy applying the analytical and design processes of architecture and urban design to emerging developments in these industries. By engaging with experts from other fields, we expand architecture's field of influence and leverage design to propose alternative, more intelligent futures.
The IDEAS Event Series looks beyond architecture's traditional boundaries to explore emerging trends in Los Angeles' most creative industries including technology, urbanism and entertainment. This year's events: "Wild in the Street" and "Spatial Computing" will feature prominent academics and industry-leaders. As an opportunity for interdisciplinary exchange, speakers will present cutting-edge research and engage in meaningful discussions about the future of their fields and the roles they play in the evolution of architecture and the urban environment.
Can't make our program on February 8? Check aud.ucla.edu for updates on upcoming events in the 2019 IDEAS Event Series.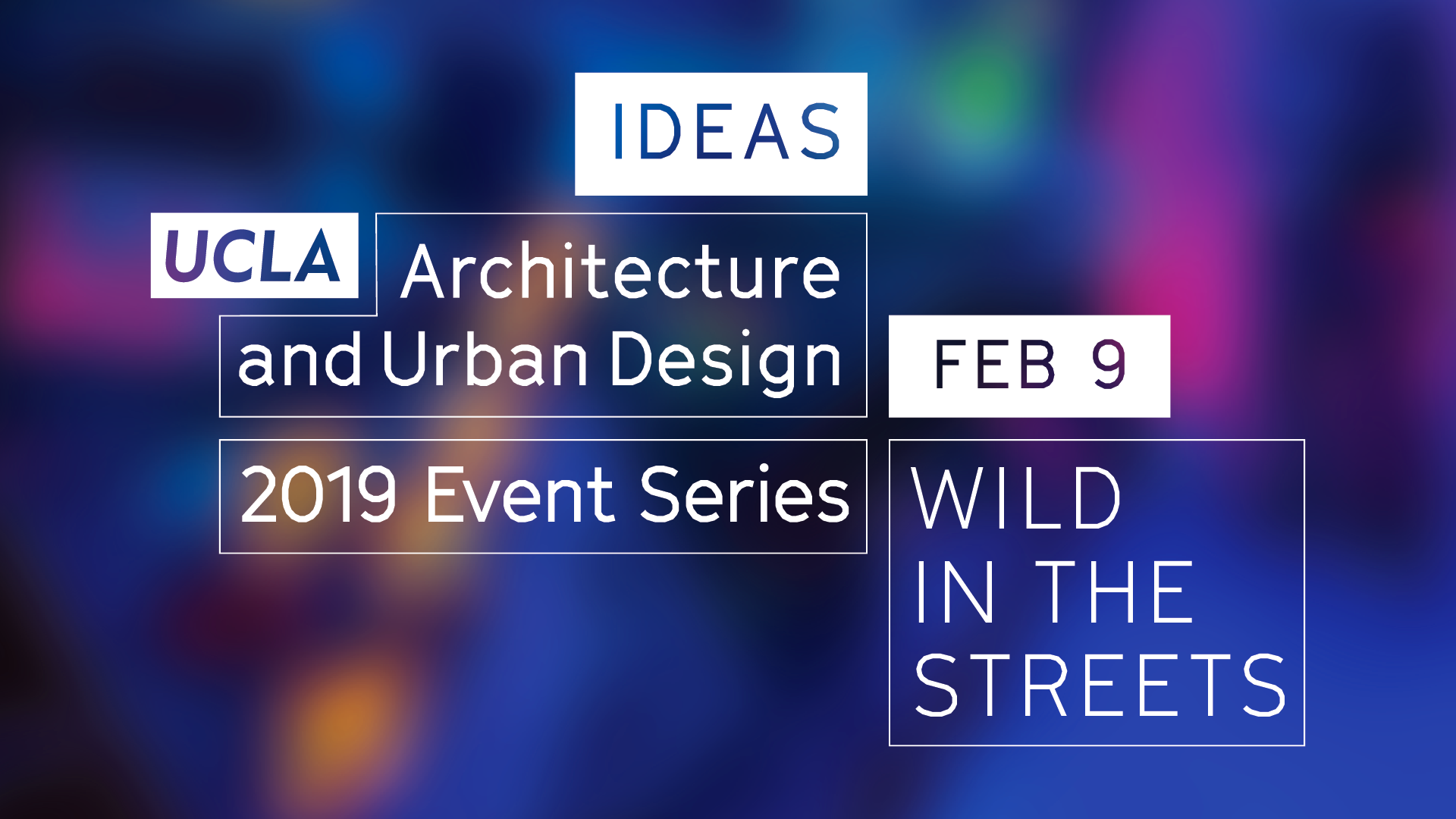 Organizer of UCLA AUD IDEAS Presents: WILD IN THE STREETS - Lab and Technology Demos
UCLA Architecture and Urban Design is a champion of ideas and their articulate expression. Our exceptional faculty teach students to engage the world around them, to see ideas as productive forms of response, and to leverage design and writing as expressions of newly curated perspectives. These ideas are grounded in a critical engagement with the history and theory of architecture and the future contingencies of contemporary culture. Through rigorous inquiry, we interrogate contemporary urban issues and propose possible futures with equal measures of expertise, optimism, and vision.