UCL Neuroscience Symposium - 2012

Friday, June 29, 2012 from 9:00 AM to 8:00 PM (BST)
Event Details
UCL Neuroscience Symposium 2012

Friday 29 June, Institute of Education
!!THE WAITING LIST IS NOW CLOSED!!!
 If you would like to try and attend the symposium, please go to the registration desk at the venue around 13:30 on Friday and if there are spaces available you will be granted access. You will need to bring your UCL ID card with you.


Please scroll below for further instructions for poster presenters and to see a list of the symposium sponsors/exhibitors

Programme
08.15    Registration opens
09.00    Opening Address – Professor Nick Wood (Chair, Programme Committee)
Session 1 - 09:10-10:40
Chair: Prof Phil Luthert, UCL Institute of Ophthalmology
09.10    Professor Andrew Copp, Director, UCL Institute of Child Health
Recent advances in understanding spina bifida and other neural tube defects
09.30    Professor Trevor Smart, Head, UCL Department of Neuroscience, Physiology and Pharmacology
Modulating GABAA receptors in health and disease
09.50    Professor Dimitri Kullmann, UCL Institute of Neurology
Gene therapy for epilepsy
10:10 Session 1 Q&A
10.25    ECN prize talk 1 – Speaker and title TBC

10.40    Poster Session 1 + tea/coffee break

Session 2 – 12:10-13:25
Chair: Prof David McAlpine, UCL Ear Institute
12:10    Dr Tom Mrsic-Flogel, UCL Department of Neuroscience, Physiology and Pharmacology
The organisation and development of cortical microcircuits important for vision
12.30    Professor Kate Jeffery, UCL Institute of Behavioural Neuroscience
Navigating in a three-dimensional world
12.50    Professor Peter Latham, Gatsby Computational Neuroscience Unit at UCL
Olfaction as probabilistic inference
13:10 Session 2 Q&A

13.25    Poster session 2 + lunch

Session 3 – 14:55-17:00
Chair – Dr Beverley Clark, Wolfson Institute for Biomedical Research
14.55    Dr Jenny Crinion, UCL Institute of Cognitive Neuroscience
Stimulating speech after stroke
15:15    Professor Eileen Joyce, Institute of Neurology
Schizophrenia as a cognitive disorder
15:35 Session 3 Q&A
15.45     ECN Prize talk 2 - Speaker and title TBC
16:05    Keynote Address: Professor David Nutt, Edmund J Safra Professor of Neuropsychopharmacology and Director of the Neuropsychopharmacology Unit, Imperial College London
The other Huxley and the future of neuroscience research
16:50    Closing remarks - Professor Trevor Smart, Chair of the UCL Neuroscience Domain

17:00    Wine reception

Important Points to Note
This meeting is open to all researchers (PhD students, postdocs, research associates and Principal Investigators) working on any aspect of neuroscience within UCL or partner NHS organisations (UCLH, Moorfields Eye Hospital, Great Ormond Street Hospital, Royal Free Hospital, associated Mental Health Trusts). A limited amount of tickets will also be made available to UCL BSc/MSc students on neuroscience-related courses.

To confirm authenticity of your registration, please use your UCL/NHS email address when registering (i.e. do not use gmail, hotmail etc.).

Late entry - The symposium is extremely popular, and unfortunately we cannot accommodate everyone. We appreciate that some people who register are unable to attend on the day. This year, if you have not picked up your name badge by lunchtime then your space will be given away to allow others to attend the afternoon session.

If you were not successful in registering for the meeting, then please add yourself to the waiting list. If and when people cancel their places before the symposium, people on the waiting list will be offered the opportunity to register. The day before the symposium, we will alert the remainder of people on the waiting list what time they can show up to attend the afternoon session. Entry will be granted on a first-come-first-served basis, and you must show your UCL ID.


Thanks to generous sponsorship we are able to make this meeting free of charge to attend. If you find that you are unable to attend, please notify Alison Brindle (a.brindle@ucl.ac.uk) at the earliest opportunity so that we may reallocate your place.

There will be photographs taken at the symposium. In registering for this symposium you are agreeing that your image may be used in future UCL Neuroscience promotional material.

Research, Lab Posters and Carl Zeiss PhD Poster Competition - NOW CLOSED FOR SUMBISSION!!!


Carl Zeiss PhD Poster Competition @ UCL Neuroscience Symposium 2012
THIS COMPEITION IS NOW CLOSED. IF YOU ENTERED THE COMPETITION, YOU WILL BE NOTIFIED BY FRIDAY 11 MAY, 2012 IF YOUR SUBMISSION HAS BEEN SUCCESSFUL.

IF YOU HAVE ANY FURTHER QUESTIONS, PLEASE EMAIL OLIVER CLARKE (o.clarke@zeiss.co.uk)

Instructions for All Poster Presenters

POSTER SUBMISSIONS ARE NO LONGER BEING ACCEPTED. IF YOU SUBMITTED A POSTER FOR PRESENTATION YOU WILL BE NOTIFIED BY FRIDAY 18 MAY, 2012 IF YOUR SUBMISSION HAS BEEN SUCCESSFUL.

Size:
Poster boards are A0 portrait (1m wide by 2m high). All posters must fit in this space. We regret that we cannot accept any landscape posters wider than 1m

Triage:
Anyone attending can request to present a poster, however, if demand exceeds the number of boards available, then the organising committee will use a triage process to allocate the spaces available, which will take into account:
The number of research and lab posters per individual lab/group 
Balanced distribution across the neuroscience themes 
Level of seniority (giving preference to early career neuroscientists and PhD students)
You will be notified by Friday 18 May if your poster has been successfully selected for presentation

 Evening reception:
We aim to encourage greater networking opportunities at this year's symposium and therefore intend to finish the speaking programme earlier in the day and start the wine reception earlier. If possible, we kindly ask all poster presenters to stay on for the wine reception and to keep their posters up 

Logging back into Eventbrite:
To update your poster details, please follow the instructions below:


Go to http://www.eventbrite.com/  (please note, do not try to log into Eventbrite using the symposium registration link)
Click on the log in button (if you have an account you will need to enter your password, if not you will need to ask Eventbrite to email you a new password).
 When you get into your account, click on My Tickets, find the symposium ticket and then click on Manage Order. You will then be able to update your poster details.

 

With grateful thanks to all our sponsors:

Faculty of Brain Sciences

UCL Division of Biosciences

UCL Ear Institute

Gatsby Computational Neuroscience Unit at UCL

UCL Division of Psychology and Language Science

UCL Institute of Child Health

UCL Institute of Neurology

UCL Institute of Ophthalmology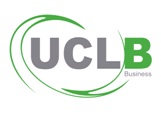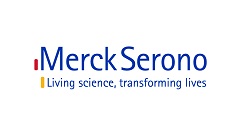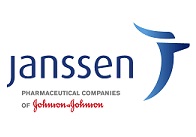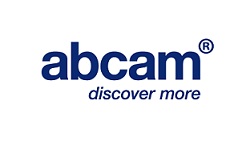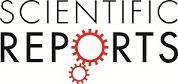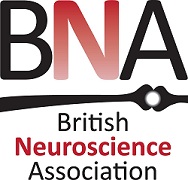 When & Where
20 Bedford Way
WC1H 0AL London
United Kingdom


Friday, June 29, 2012 from 9:00 AM to 8:00 PM (BST)
Add to my calendar