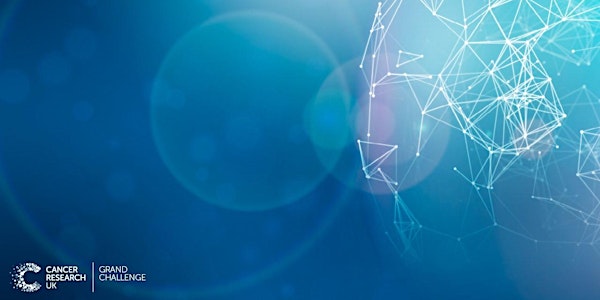 UCL-CRUK City of London Grand Challenge Workshop
Use your unique research perspective to articulate a challenge that could change the face of cancer research.
When and where
Location
AV Hill Lecture Theatre, Medical Sciences Building, UCL Gower Street London WC1E 6BT United Kingdom
About this event
The UCL Cancer Domain and CRUK City of London (CoL) Centre are pleased to invite you to our Cancer Research UK's (CRUK) Grand Challenge consultation workshop, to help us identify and share new challenge ideas to revolutionise cancer research and transform patient impact.
Our aim is to stimulate ideas for you to submit to CRUK and influence the next Grand Challenge funding call which is due to be announced in February 2020. The deadline to submit challenge ideas is 29 November 2019 – see link: https://www.cancerresearchuk.org/funding-for-researchers/how-we-deliver-research/grand-challenge-award/consultation/submit-your-idea
The workshop is open to researchers across UCL, Barts/QMUL, King's Health Partners and the Francis Crick Institute. An informal drinks reception will follow the workshop.
We hope that you will be able to join us for a fascinating and proactive discussion.
Workshop themes
Researchers from UCL, Barts/QMUL, King's Health Partners and the Francis Crick Institute are invited to come along and share your thoughts on what you believe are the toughest challenges in cancer research and your vision for the future of the field. Ideas generated from the workshop will be shared with CRUK to help inform the next set of challenges.
Group discussions will cover the following themes:
Understanding cancer biology
Diagnosing and treating cancer
Technology and data
Causes and prevention of cancer
Please note, this workshop is not to develop specific projects for funding.
Agenda
Workshop | 15:00 -17:30 | Medical Sciences A V Hill LT
Welcome
Scene setting: overview of CRUK's Grand Challenge
Idea generation and discussion
Plenary session
Close
Networking reception | 17:30 - 20:00 | Foyer Meeting Room 1, UCL Cruciform Building
About the CRUK Grand Challenge
CRUK's Grand Challenge is the most ambitious cancer research initiative in the world: a series of £20m awards seeking international, multidisciplinary teams willing to take on the toughest challenges in cancer.
To date, CRUK have funded seven teams across nine countries representing an investment of up to £130m over the next five years. CRUK are now asking the international research community to help shape the next set of Grand Challenges.
Further information about CRUK's Grand Challenge is available via the CRUK website.
Further information
If you have any queries regarding the workshop please contact: j.donovan@ucl.ac.uk